Like a painting: windmills along the Rotte
It's been very quiet on this blog! We recently got back from a month in Australia, so I have plenty of photos to share. However, we've been really busy, and I have another exciting trip coming up, so posts about Australia will have to wait a bit. In the meantime, I'd like to share some photos taken on a recent bike trip close to home. All the photos were taken within 1 hour, on a 10 km bike trip. I may be living in a big city, but it's really not very difficult to get out of the city and see some beautiful scenery – even if you just have an hour to spare! 🙂
Within 10 minutes from home, I reach the edge of the city, and am greeted by this view from the shores of the river Rotte…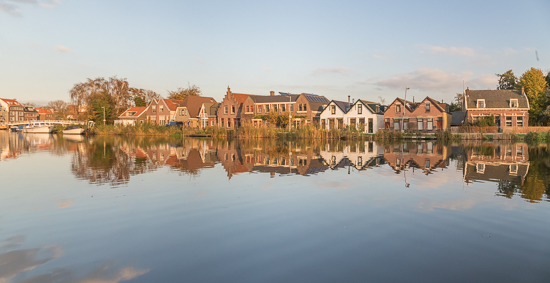 Continuing my trip, I reach the first windmill on my route. This is De Prinsenmolen (Mill of the Prince), built in 1648. The evening light was really pretty and the views looked like a painting…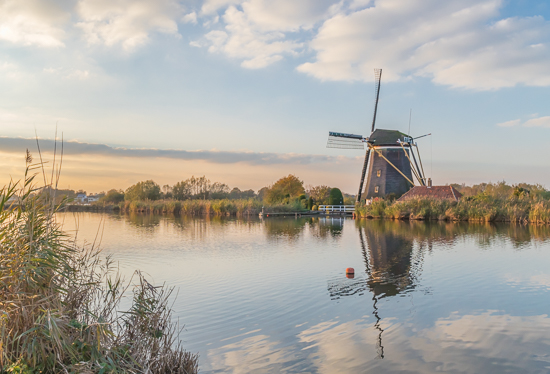 The same mill seen from a little further along the route (looking back). The jetty is private, but I guess the ducks don't care about that! Near the opposite shore you can see a rowing boat that comes from the nearby rowing club. Must have been a beautiful evening for being on the water!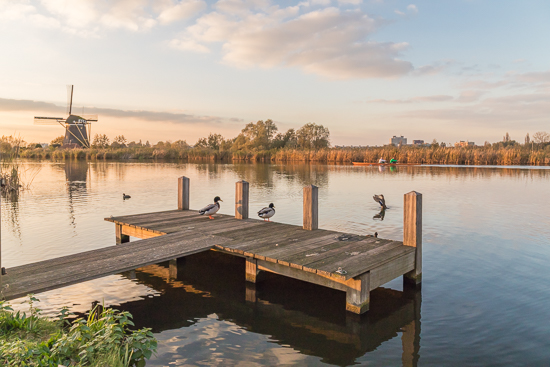 I continue my trip to the second mill on my route: Molen de Vier Winden (Mill of the Four Winds). I usually cycle right underneath it and never had a very good view of it – nice to see it from the opposite side of the river!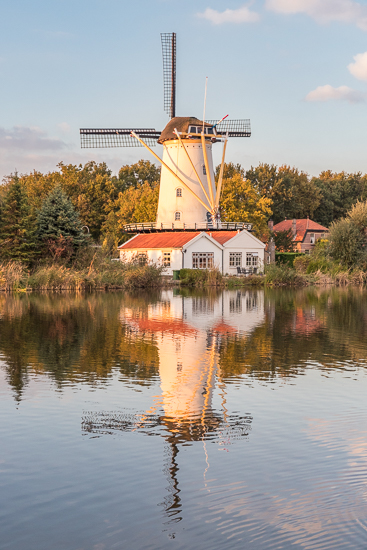 The light was now becoming truly spectacular and I almost had to pinch myself that his was real. What an evening… A coot passed closeby, some rowing boats passed, the clouds reflected in the river…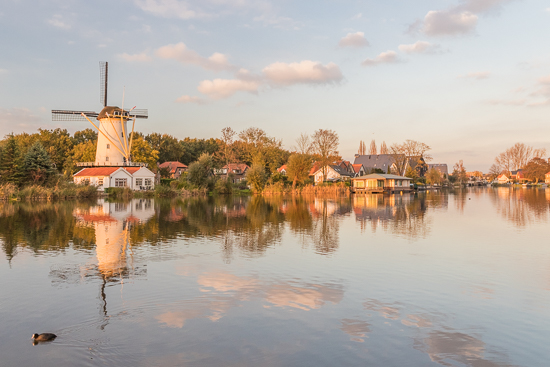 I took a panorama because I wanted to include everything: the mill, the houses, the boat on the jetty, the church in the distance and the beautiful tree. I borrowed the jetty of a house that was being worked on. I thought the owner might not like me on his jetty (quite a few have "private" signs on them, although not this one), but he came out to ask if I had been able to get some good photos and that it was such a beautiful evening. How nice!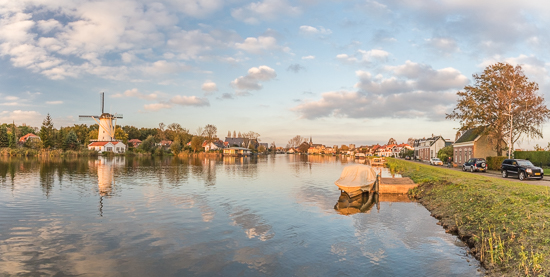 I continued a bit further, but the sunset was now becoming so spectacular that I didn't get far. I took a panorama looking in the opposite direction as the one above…
And another photo of the sunset, with quite spectacular beams!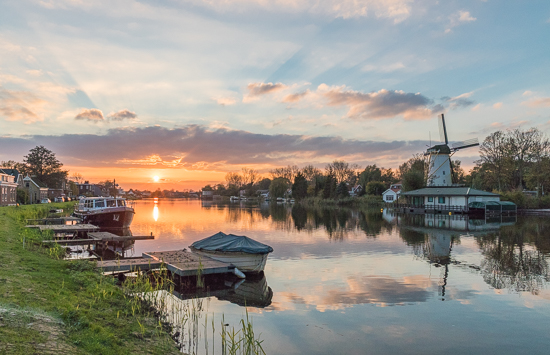 After that, I put my photo gear away and cycled the 5 km back to home. A mini trip like this can still be so rewarding!