A sunny weekend
A sunny weekend
May is spoiling us with lots of good weather, and last week I had three days off and really enjoyed the sunshine 🙂 On Friday night I went for a bike ride along the river Rotte at sunset. It was May 4th, which is Remembrance Day in the Netherlands. At 20:00 there is 2 minutes silence to remember the victims of World War II, but also those who came after that. This is why the flag is flying half mast in the photo below.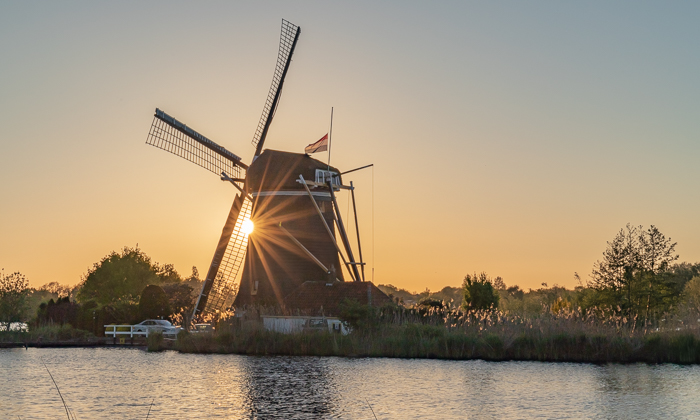 A bit further along I passed Molen De Vier Winden (The Four Winds), with beautiful flowers (cow parsley and what I believe is called field mustard) in the foreground.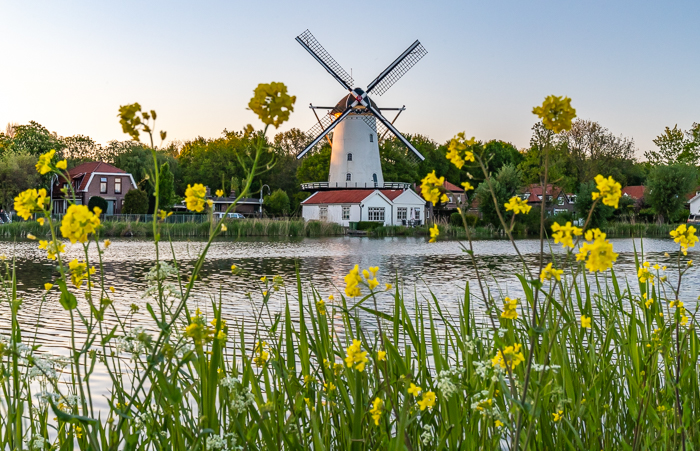 The setting sun was reflected in a window in the distance, it was a beautiful calm scene…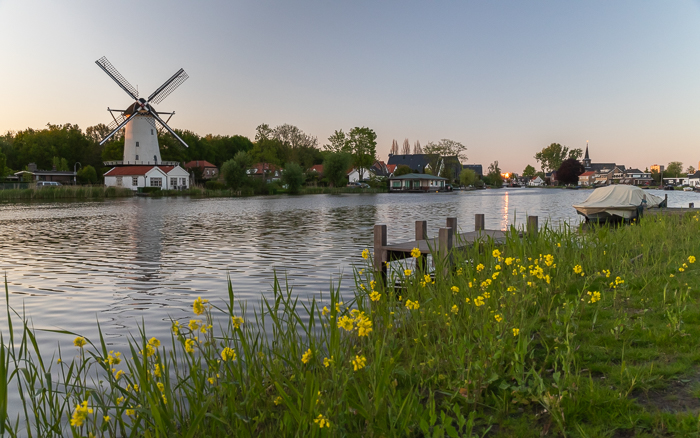 I cycled back on the opposite shore, where I passed De Prinsenmolen (the mill in the first photo) again.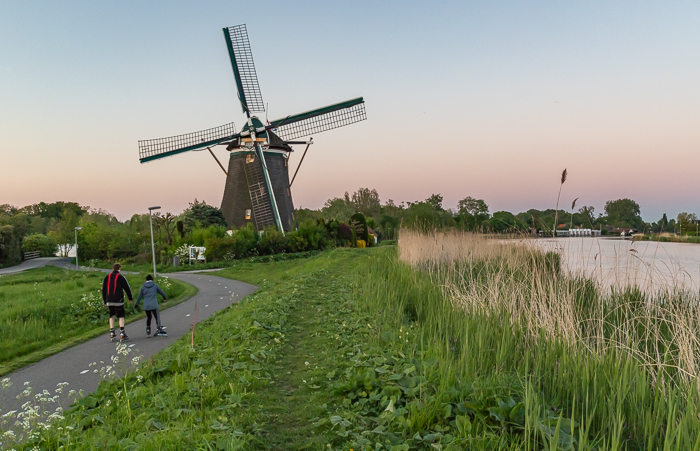 The next day is Liberation Day, where we celebrate our freedom. There are lots of music festivals everywhere, but we decided to avoid the crowds and go for a walk. We went to a small nature area in the dunes near Wassenaar and Scheveningen, called Meijendel. We followed a walking route, but soon our path was blocked by a lot of horses 😀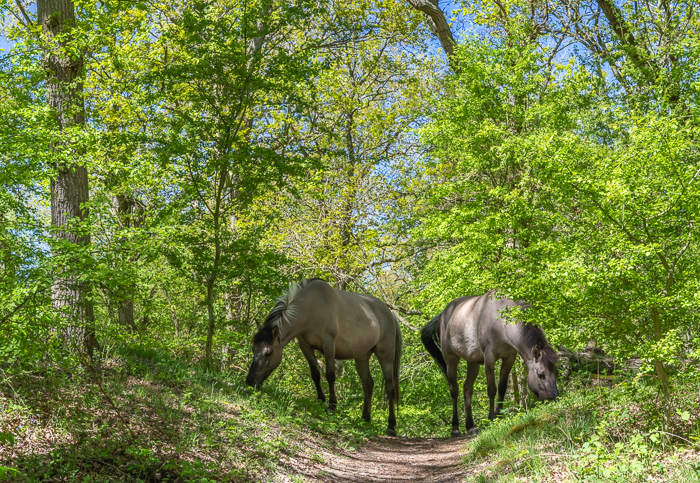 The route took us to the sea, where we enjoyed a sunny lunch break. Look how many different colors the water has here…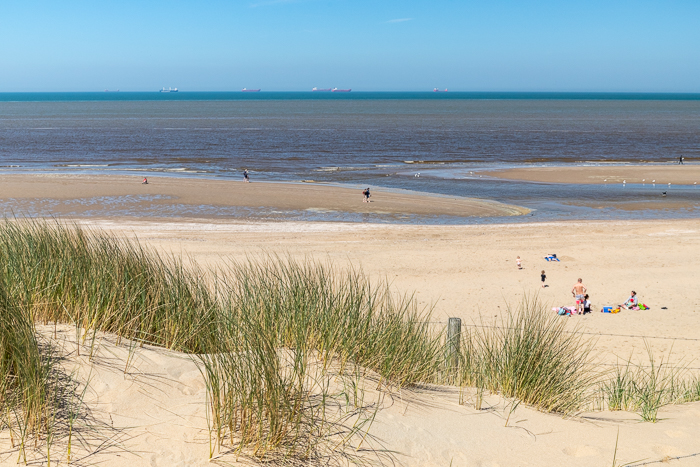 There are large parts of the dunes area that you can't walk in as they are protected and fragile. I would have loved to walk to these trees in the open sand area, but at least I got to see them from a viewpoint 🙂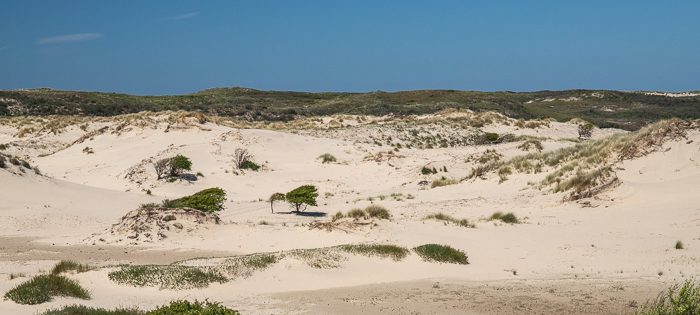 The path next to the sand dunes.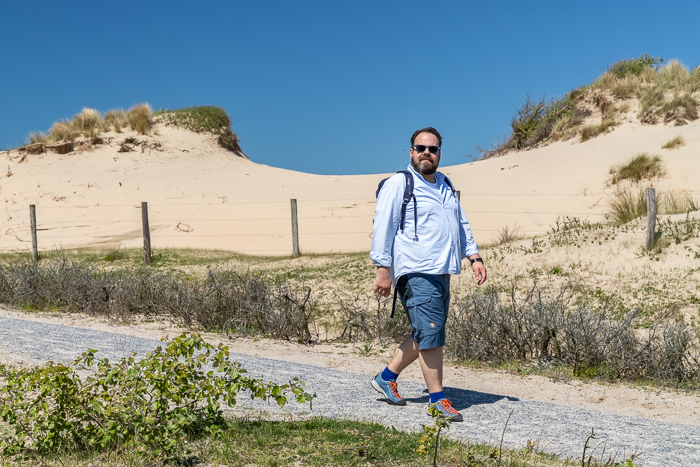 I love this time of year, when the green is so unbelievably bright and fresh!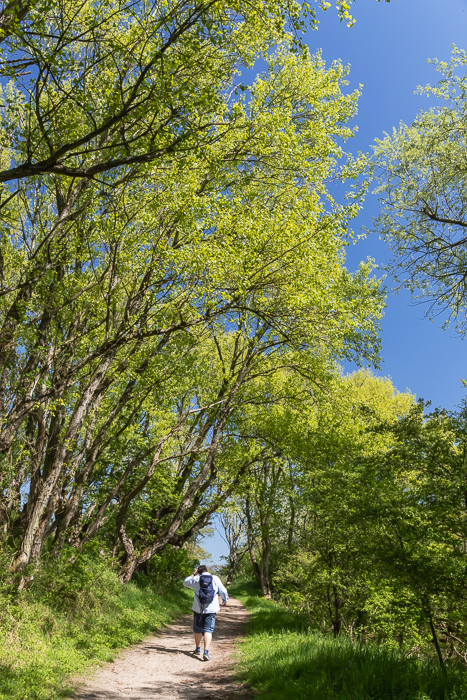 We stopped at a bird hide where I saw this little grebe (dodaars) – what a cute bird!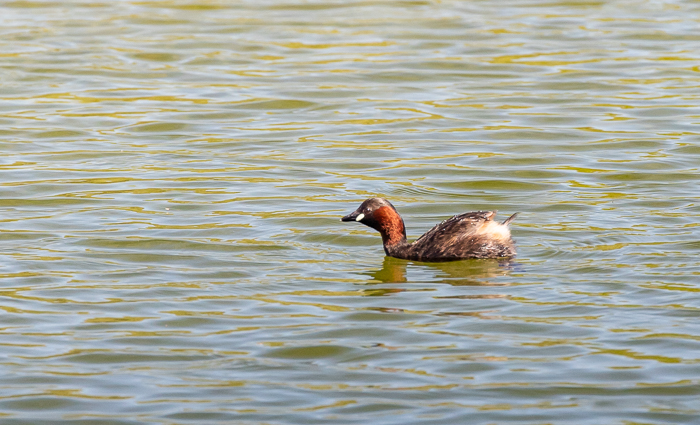 We continued our walk back to the starting point, where there's a restaurant and a big parking lot. It was nice to discover a new area!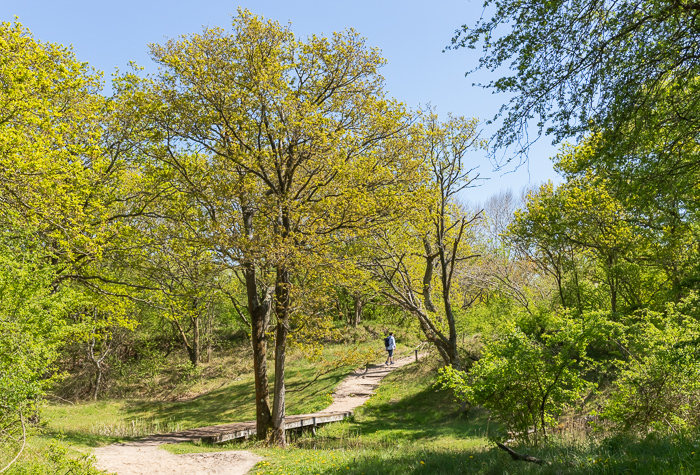 On the Sunday the weather was still good, but we were a bit lazy 😉 We did go for a bike ride though, to Schiedam. It's a nearby town that I've been meaning to visit since forever, and it's only about 7 km away 😀 I only had my phone with me, but I'd love to go back there to take more photos. It's a beautiful town and it has SEVEN mills in the centre of the town, and they are the tallest in the world! There used to be 20 mills in the town, can you imagine??
Schiedam is famous for the production of jenever (Dutch gin). This is the jenever museum on one of the canals. Can't believe it took me so long to visit Schiedam 😀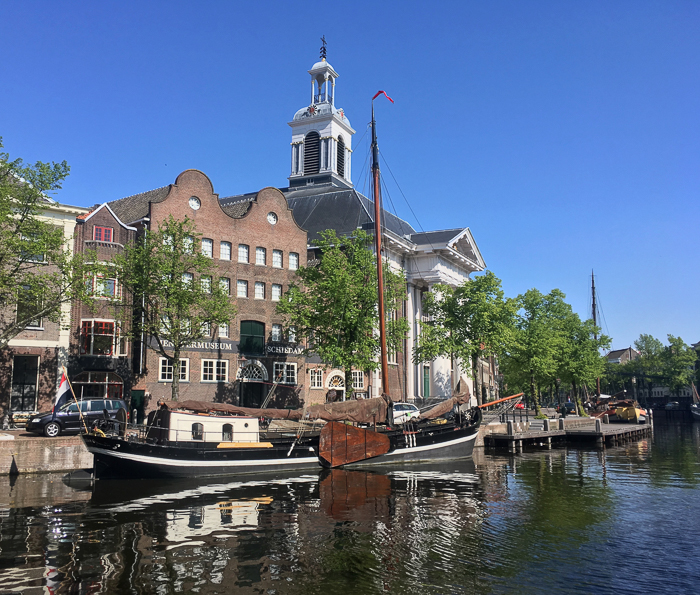 What a weekend 🙂