Last week Michiel was here, and on Friday afternoon we drove to Fjällbacka and spent the night there. On Saturday we went for a short walk. I didn't take that many photos, as I had taken so many the week before, but here are some photos from my mobile phone of our walk through Kungsklyftan (the gorge)…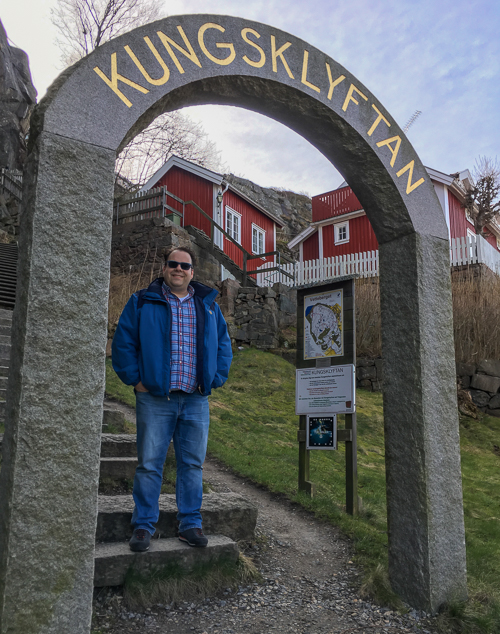 Michiel looking small beneath the hanging rocks…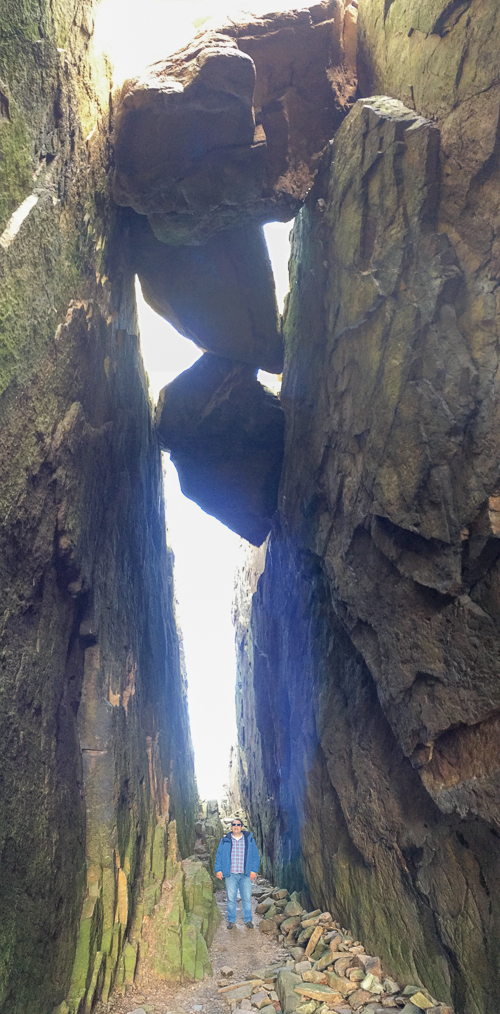 Descending the stairs back to the town…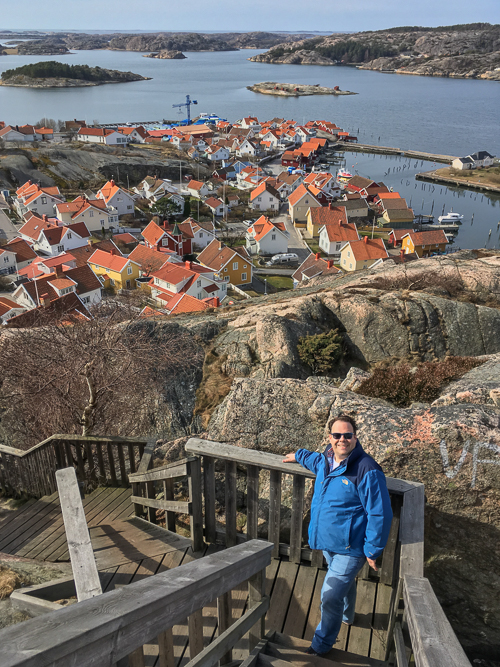 And a view of Fjällbacka from the (mostly deserted) marina. It was a lot warmer than the week before, and we even enjoyed a coffee outside by the water, without wearing coats. Lovely! 🙂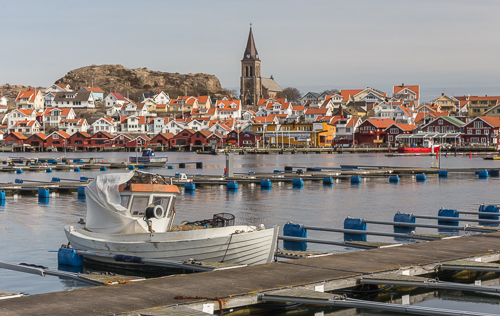 After our walk, we drove 2 hours towards Skara. We were staying in this beautiful B&B: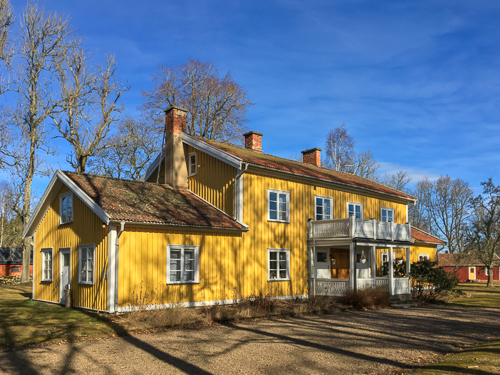 The reason we came here was to see the spring migration of thousands of common cranes (they counted over 16.000 of them while we were there!) on the shore of Lake Hornborga (or Hornborgasjön in Swedish). Marie had told me about it, and I'm so glad we went. The viewpoint for the cranes was about 7 km from our B&B, so after we checked in we went there. So impressive to see (& hear!!) so many cranes.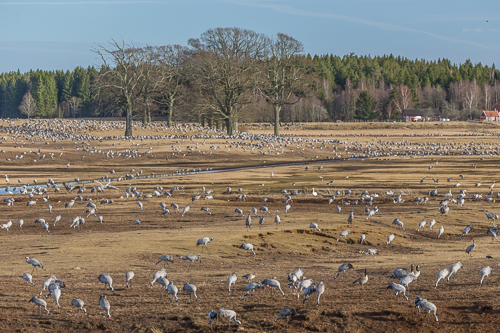 I bought a new zoomlens just before this trip, so this was a nice opportunity to try it out…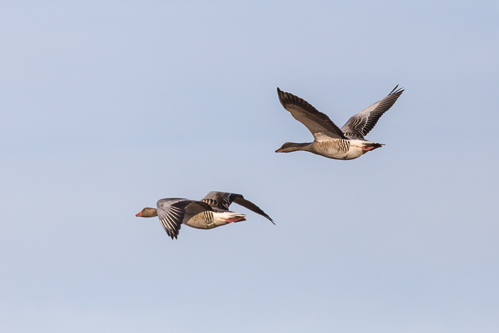 Greylag geese in for landing…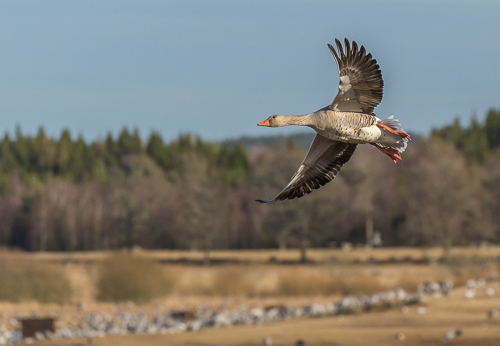 And the oh so elegant cranes, I love these birds! I saw them for the first time in Fairbanks, Alaska, where they also gathered in large numbers – such a magical sight.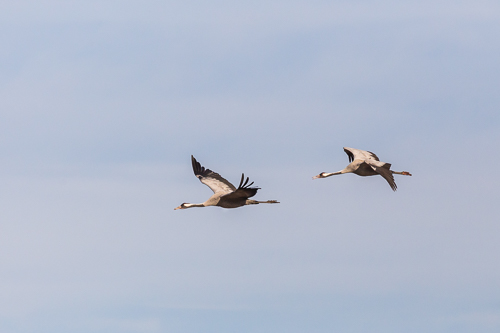 SO many of them…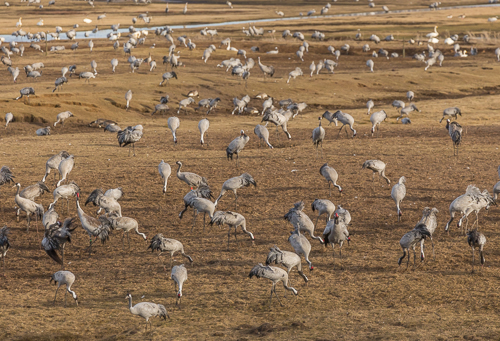 Lovely view from the viewpoint. Here three cranes are crossing the creek.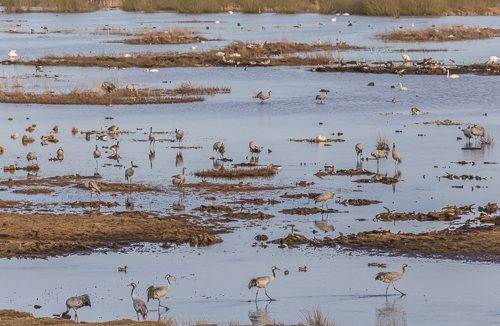 Afterwards we drove a bit further around the lake to go for a walk to a watch tower. We started the walk amongst those yellow fields near the lakeshore…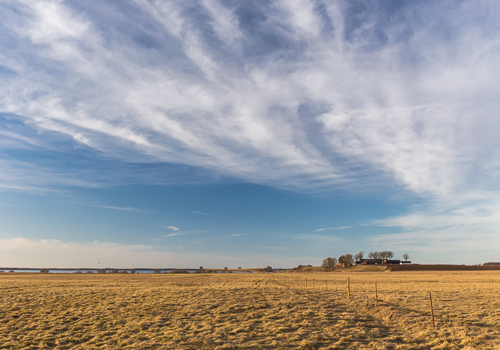 A boat in the reeds…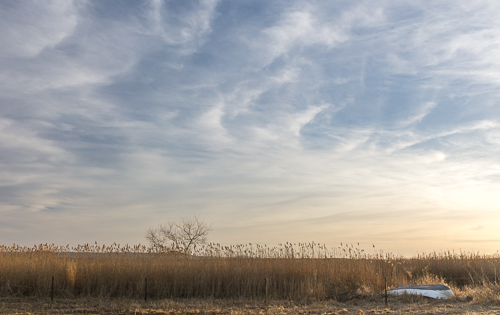 And a lone tree in beautiful yellow evening light.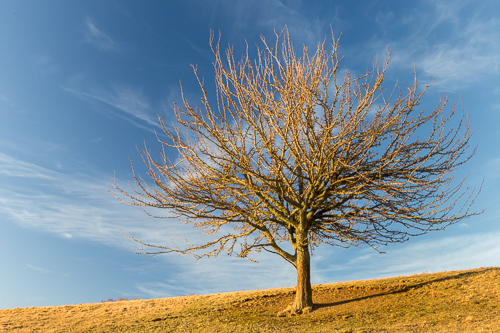 Nearing the end of our walk. While there were many people at the cranes viewpoint, we didn't meet anybody all evening while on this walk.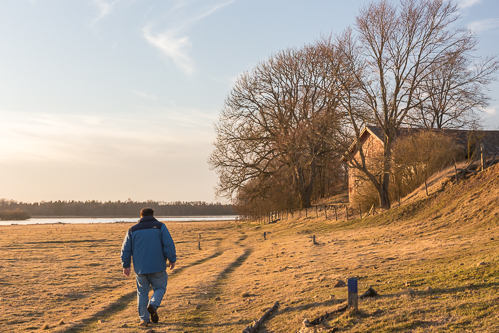 At the end of the trail there was this cute little cottage next to the watch tower.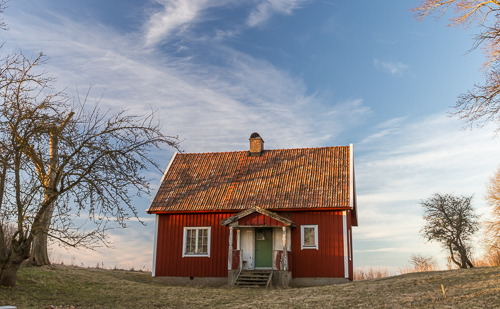 View back to the cottage, from the watch tower.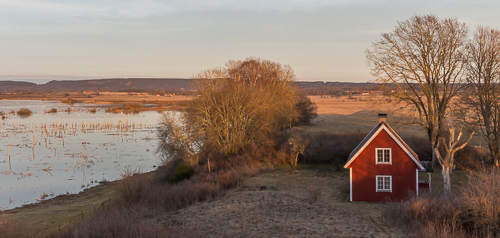 And over the lake…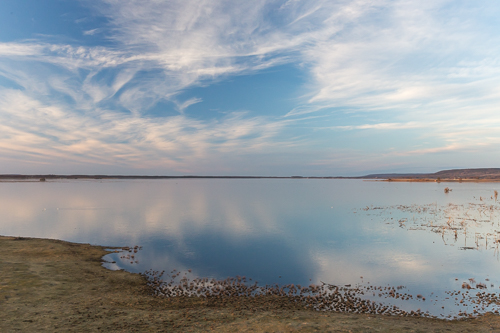 Here we didn't see that many cranes, but we saw lots of swans and other birds.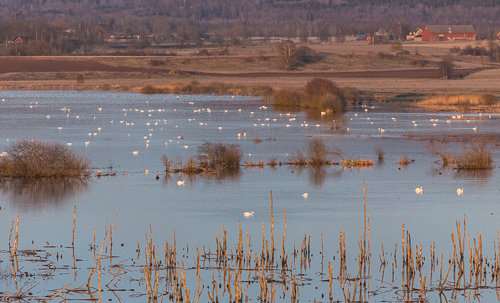 A group of swans at sunset…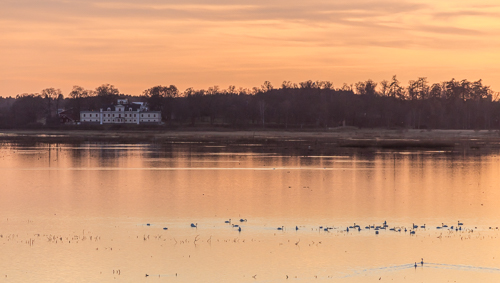 The sunset was really beautiful, especially reflected in the calm lake.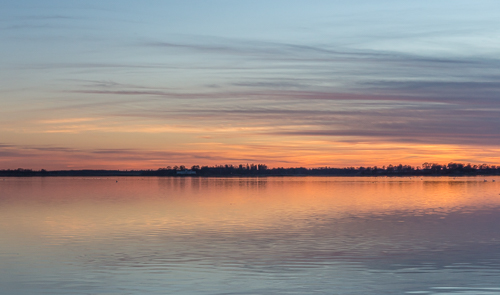 With some spectacular pink colors!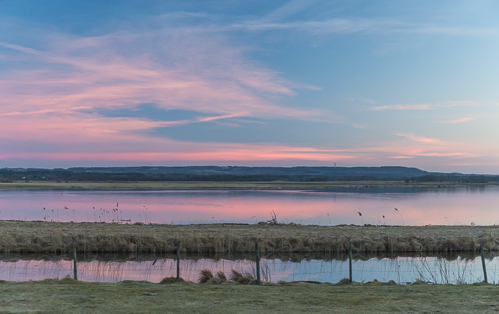 We were walking away from the sunset, but kept looking back…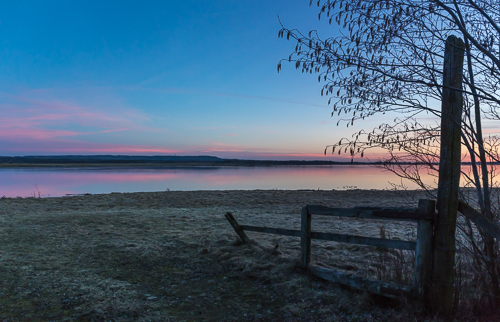 The next morning it was nice and sunny again. The garden of the B&B was full of these lovely snowdrops…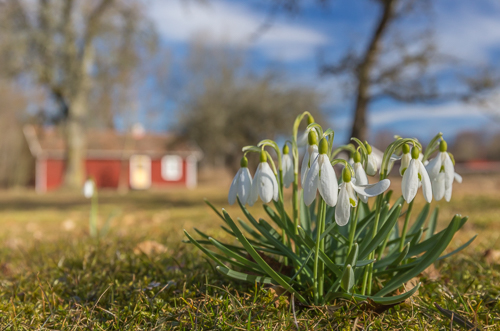 Our first stop that morning was Naturum, the information centre of Hornborga Lake. What a fantastic building! They had really nice bird art made of driftwood inside, and lots of information about birds.
And upstairs you had this great view over the boardwalks and bird hides (on the left).
Loved the yellow colours everywhere…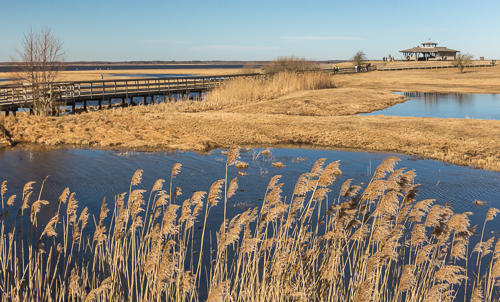 A black-headed gull seen from one of the hides.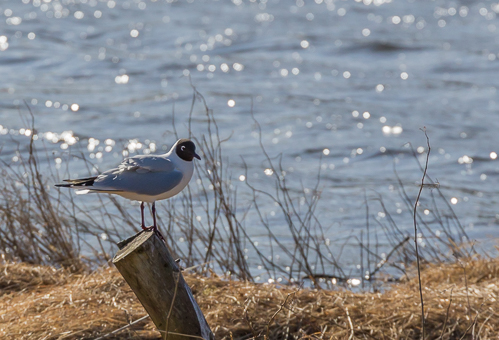 And a northern lapwing – they remind me of home (the Netherlands).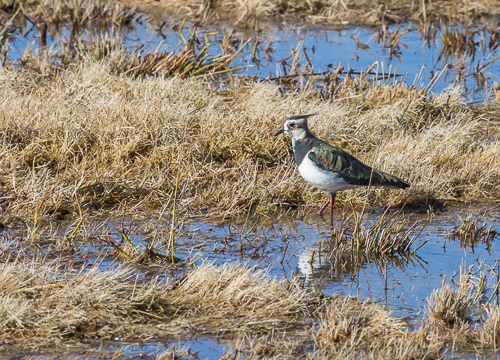 Enjoying the beautiful sunshine, although the wind that day made it feel a bit chilly. I did get a bit sunburnt!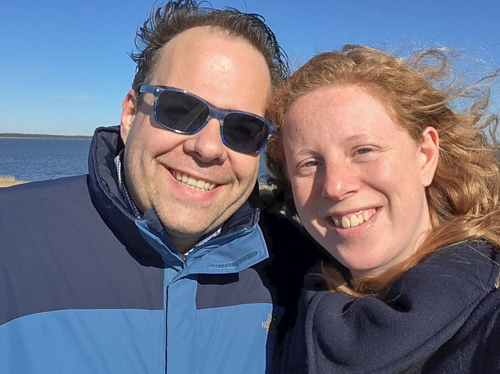 We went for another nature walk, this time on the shore of the lake between these beautiful old oak trees.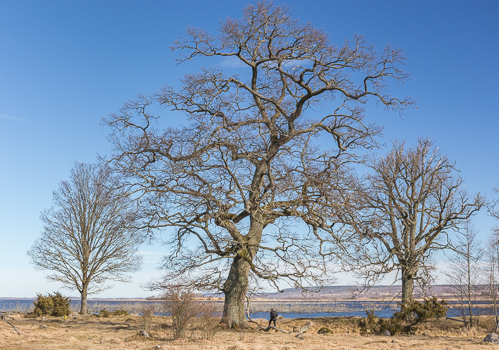 Loved this trail! It was close to the cranes, so we could hear them chatter in the distance at all times.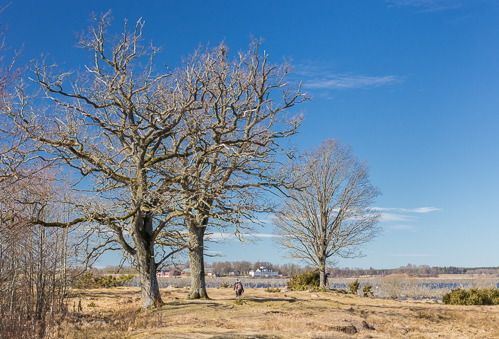 A blue tit chatting away in a nearby tree… against a very blue sky!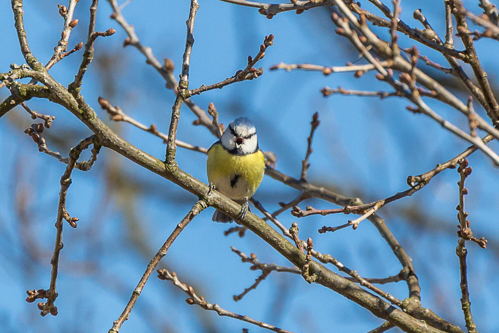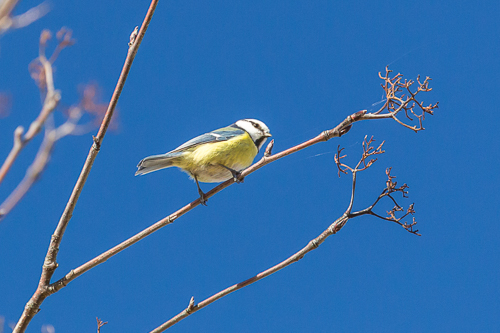 We had a quick lunch in Skara, and then we drove to Fredrikstad. Marie and Pål had invited us for dinner, a perfect stop on the long drive back to Oslo. We arrived a bit early and decided to walk around Fredrikstad at sunset.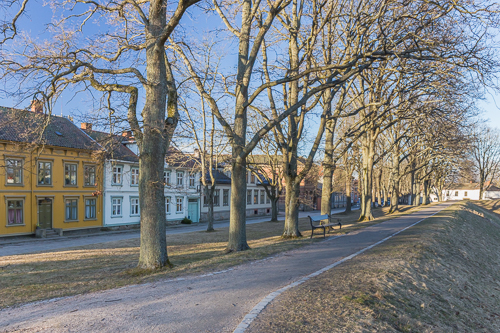 I found crocuses!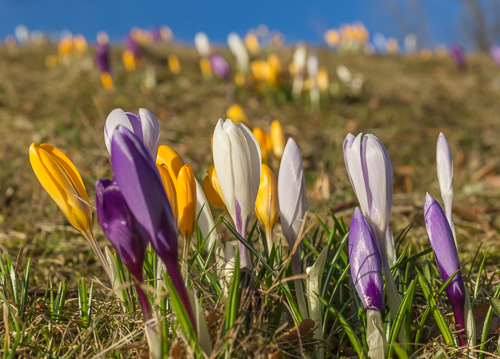 A last photo of Fredrikstad at sunset…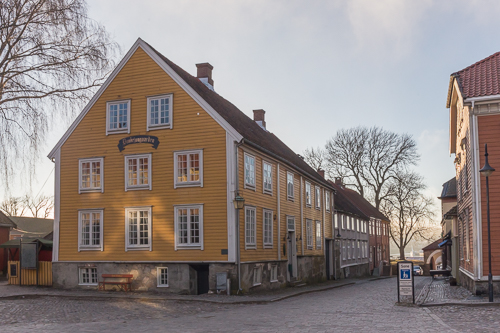 It was a lovely trip, and a first taste of spring weather, which made me very happy!