Midsummer Night Ride
Midsummer Night Ride
Last weekend I did something crazy: I took the train to Grua and cycled all the way back to Oslo through the forest, nearly 60 km – in the middle of the night! It was beautiful: sunset at nearly 23:00, an orange moon rising, a sunset melting into sunrise, with beautiful twilight colours. I hardly saw anyone (except for a few people camping in the forest), but I did meet two big moose and heard the eerie call of the loon echoing over mirror-calm lakes. Oh and a billion annoying little flies, but let's forget about that 😉
From Grua I cycled a long uphill to Mylla, where I took a short break to enjoy the views…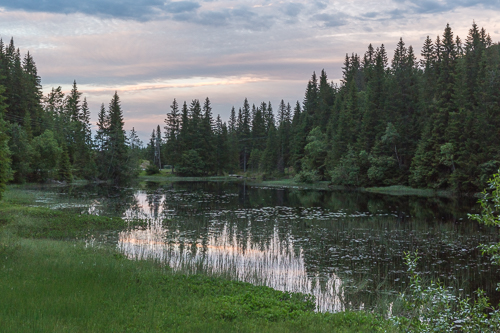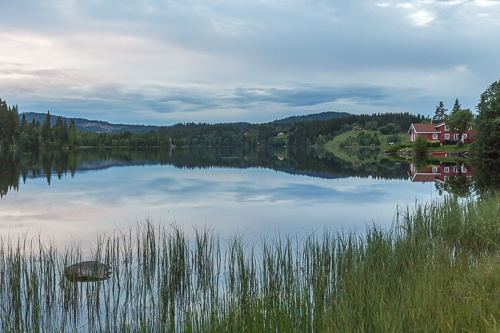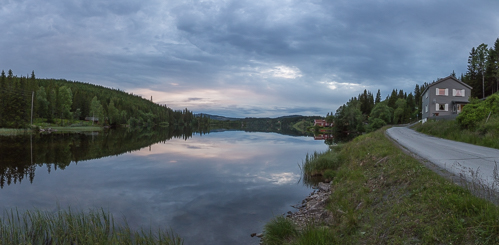 I cycled along the south side of the lake (Mylla), never far from the shore and pretty views…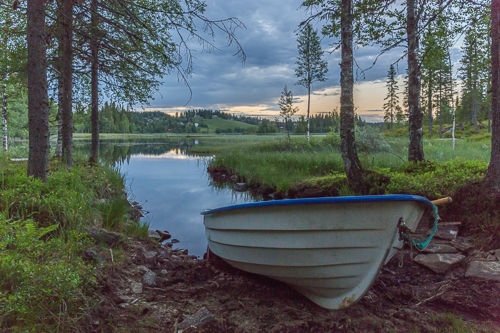 After leaving the lake and climbing up through the forest, this view suddenly opened up – magical!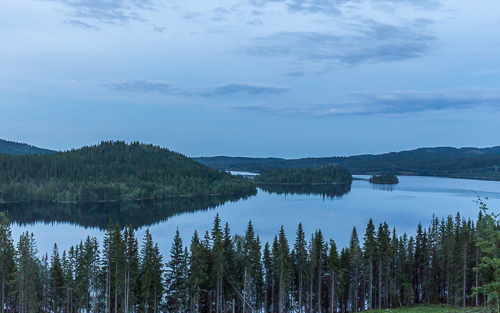 Moody skies around midnight. There was a lot of rain on the way, and I kept thinking it would start to cloud over, but it actually cleared up after this 🙂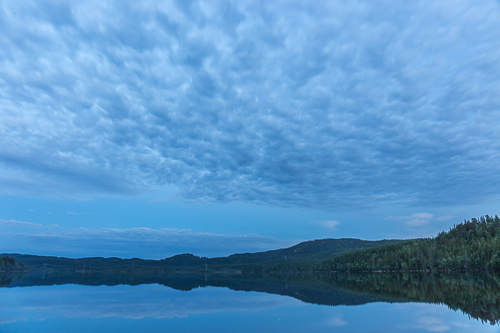 I stopped very often, as I couldn't resist taking photos of views like this…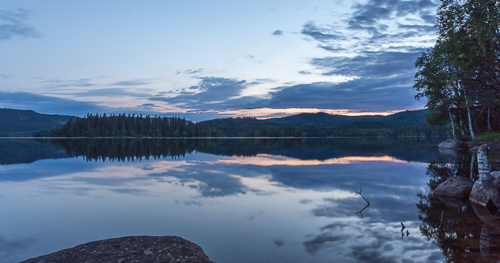 The whole route was along forest (dirt) roads, but one small part went on a narrow track with boardwalks through the forest – fun 🙂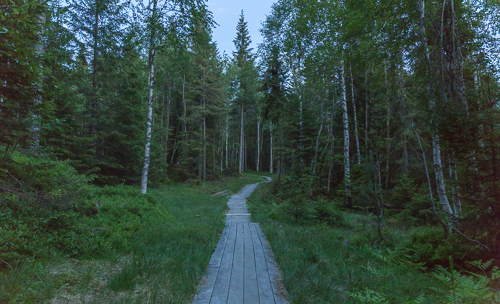 At the end of that path I reached Gjerdingen Dam…
There were a couple of cabins here, and the light was on in the house. There were also two tents used by cyclists at the shore of the lake.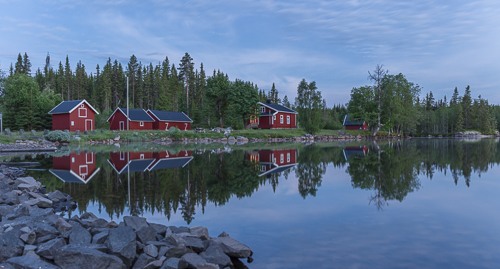 More pretty views…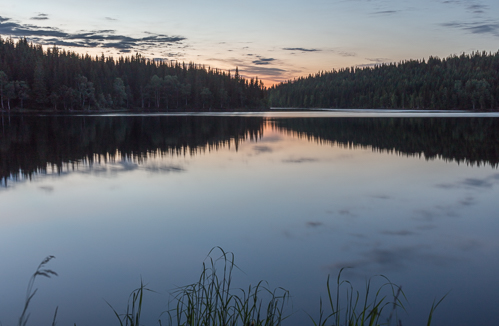 And some really magical views at Hakkloa. If the little flies weren't driving me crazy, I would have stayed here much longer!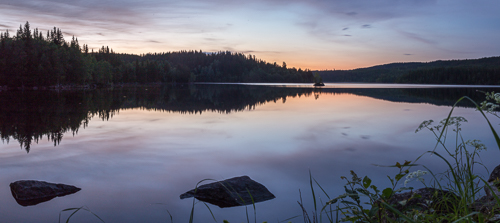 After that there were some gruelling climbs up from Bjørnsjøen (I skipped Kikutstua as I was getting tired by now and wanted to get home), but after that it was mainly downhill all the way home. I finally got home at 4 in the morning. I met a lot of people on their way home from a night out, which is always surreal when you've been in the quiet forest for hours.
If anyone is interested in this route, it's described here: Til byen fra Grua. Recommended! You need to book and pay to take your bike on the train from Oslo to Grua, but this is easily done online, even last minute.