Looking back: September 2018
Looking back: September 2018
It's the last day of September and for once I am on time with this monthly overview blog 😉 Compared to July and August, September was a lot better. Especially towards the end of the month, we were finally able to slow down a bit and feel a bit more in control. The beginning of September was still very hectic though, we spent the first weekend emptying the flat of Michiel's mum which was hard both physically and emotionally.
The second weekend we decided to go for a little break. We went to Dwingeloo in Drenthe, where I also spent a couple of days last summer (click here for that blog) and we stayed at the same B&B as I did then – but this time we got the luxury "sterrenstudio" (star studio). It was a beautiful room which had a big window right above the bed so you can watch the stars at night – I loved it 🙂
My parents love Drenthe as well, so they joined us, but they slept in their camper. The first day it was raining for most of the day, but in the afternoon it cleared up and we went for a little walk where we saw lots of sheep 🙂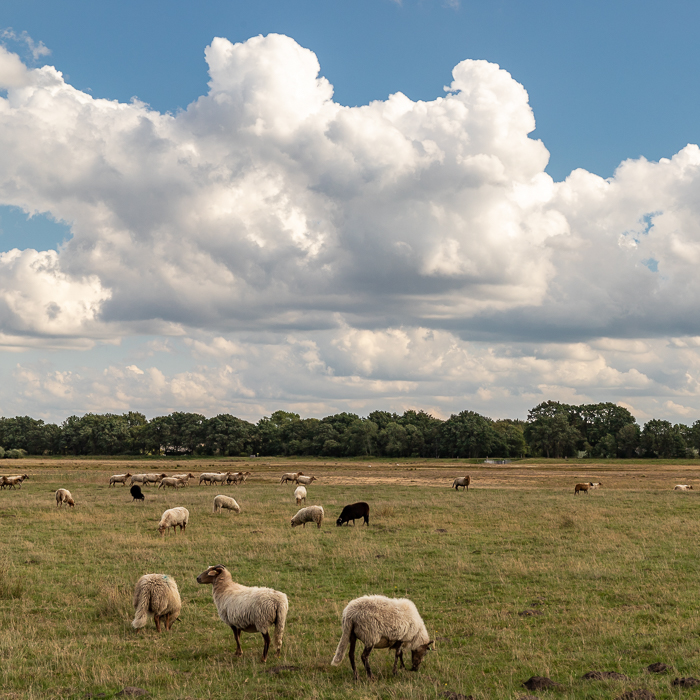 I loved the clouds that day, they were very photogenic…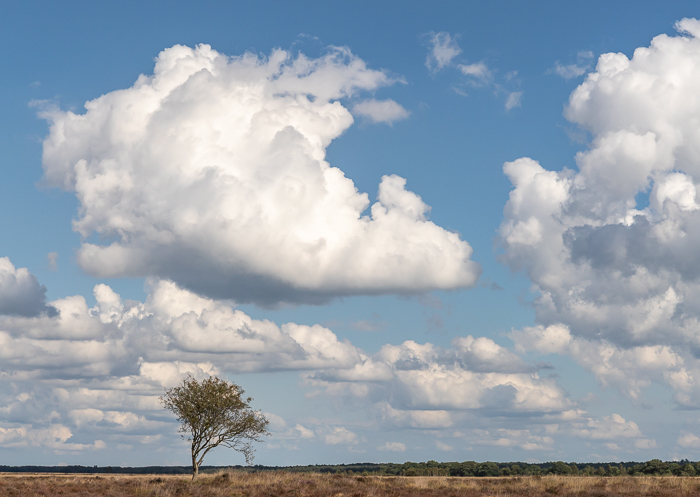 My parents on the big field of heather at the Dwingelderveld National Park.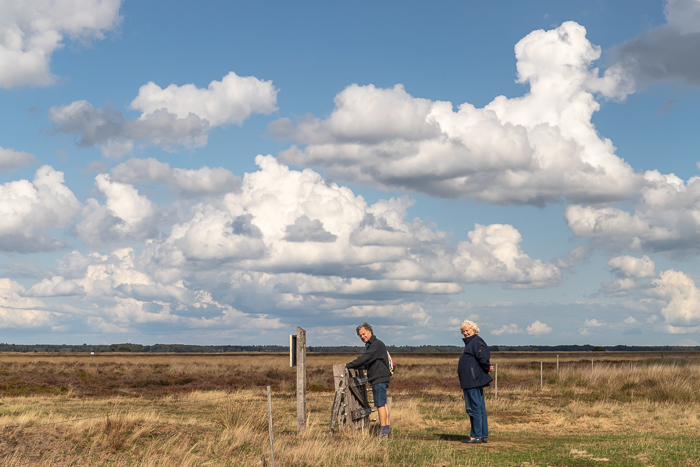 Driving back, we saw this beautiful cloud with a rainbow underneath and Michiel was kind enough to stop the car so I could get a photo!

That evening we had dinner together. It was a really nice evening, though the portions were huge and we all felt like we should not be eating for the next 3 days 😛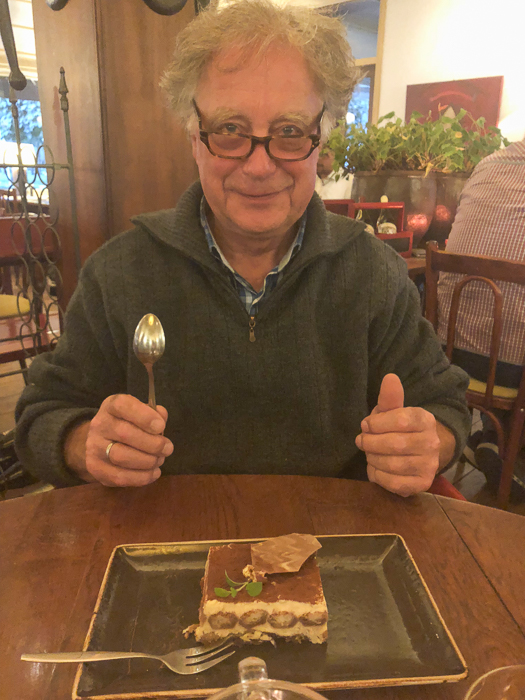 The next day we rented bikes and I came up with a nice route to cycle…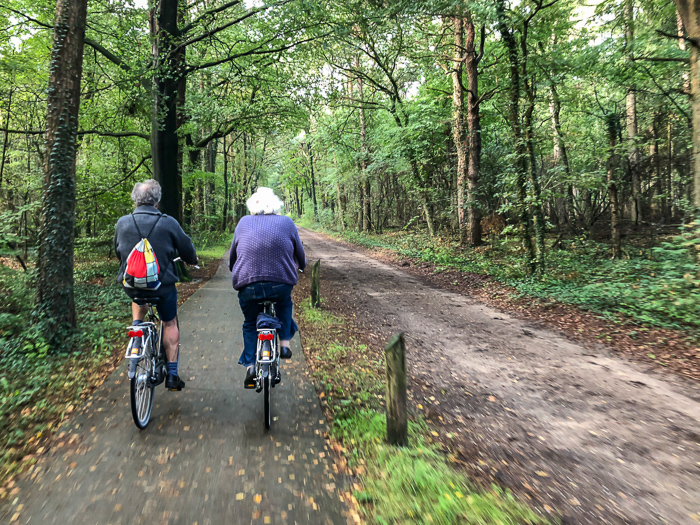 It took us past this mill, that turned out to be open for visitors.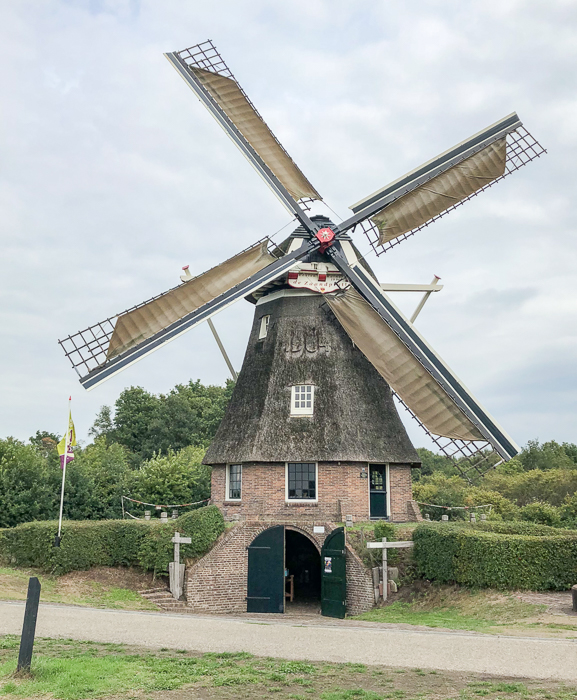 So we took a look inside, and were invited for a tour by the miller. Very nice!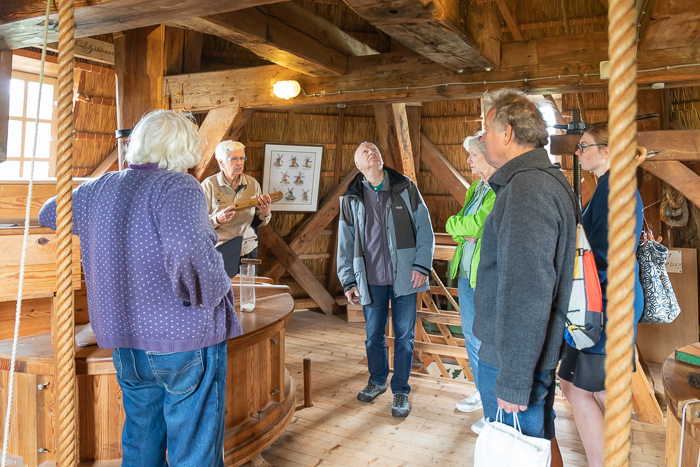 She talked a lot though, but that gave me time to take some fun photos of the spinning wheel at the top of the mill.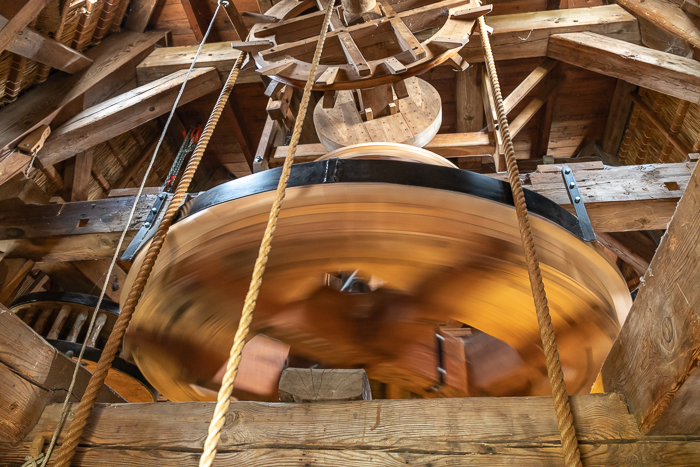 I find mills fascinating, they are so old and they creak and they move right above your head…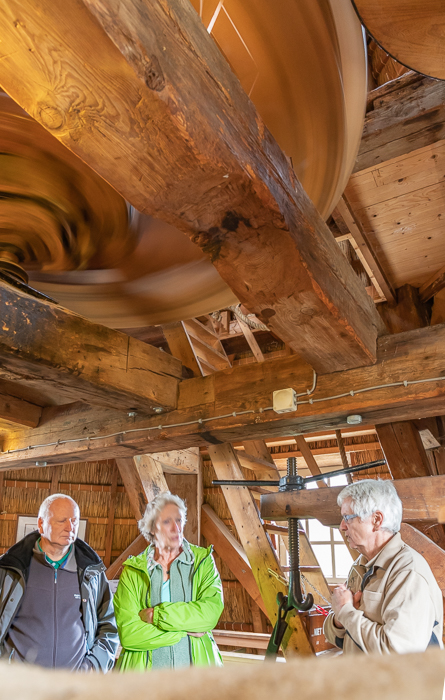 Ready to continue our bike trip. I didn't take any more photos but we had a really nice weekend away!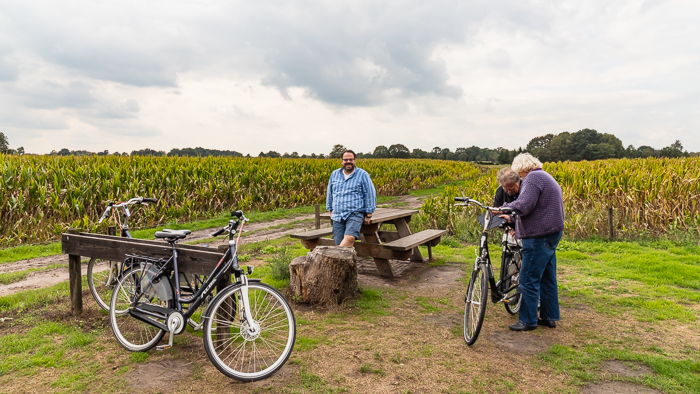 Fast forward to later that month, we went to Gorinchem for the 20 week ultrasound and found out we're having a girl 🙂 very nice! Afterwards we had dinner in the town center overlooking this nice square…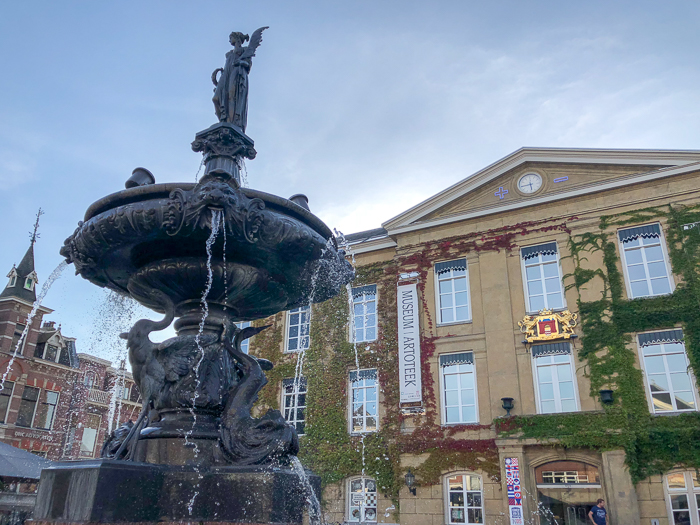 A couple of days later Célia was in the Netherlands for work and she came early so we went to visit Jessica in Gouda as Célia hadn't seen their new house yet. It's in walking distance from Gouda's city center where we enjoyed a nice lunch…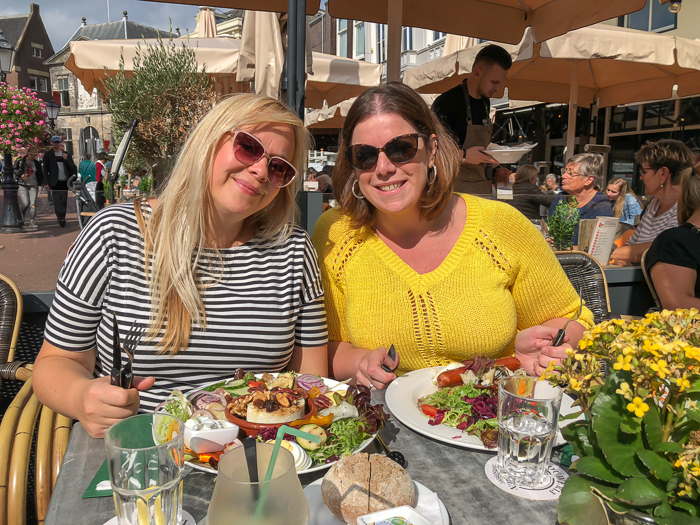 And afterwards we did the touristy thing and took selfies on the square…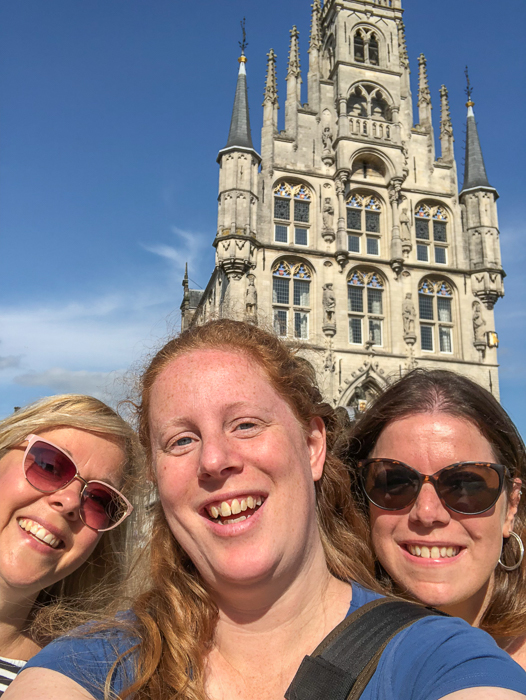 It was a beautiful day!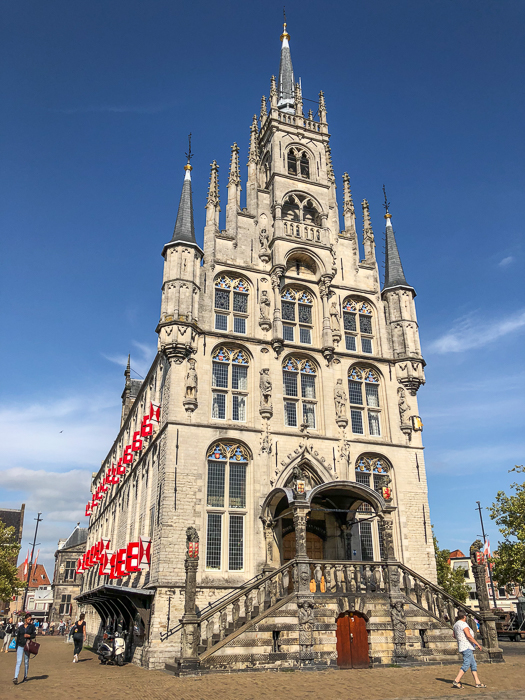 One early morning at work we had this view at sunrise… amazing!

A week later we were back in Gorinchem to meet with a contractor at our new house. I went there by train and spent some time walking around the town center, pretty as always… Can't wait until we can call Gorinchem home!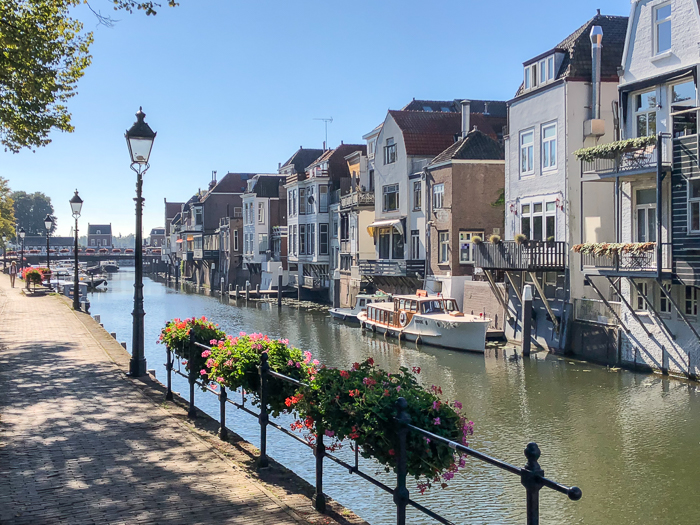 Here we are in front of our new house after the meeting. It went well, now we're just (im)patiently waiting for the quotation to see how much we will be able to afford 😉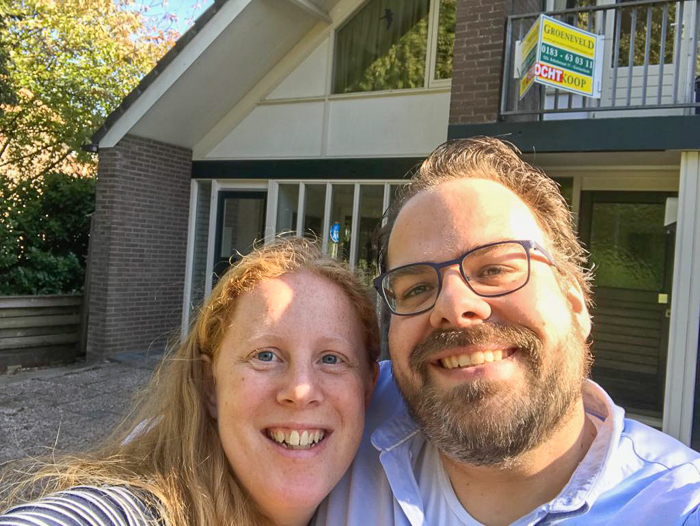 Yesterday was another beautiful autumn day (September has been beautiful!) and I decided to go for a walk at the Ackerdijkse Plassen (where I went on a bird excursion back in March). I climbed up one of the bird watching towers…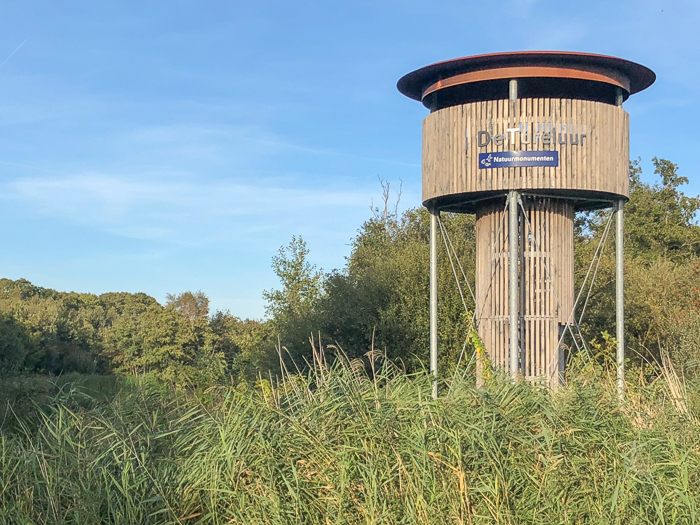 Which had a fantastic view! It was fun to be in such a beautiful nature area, but see the skyline of Rotterdam on the horizon 🙂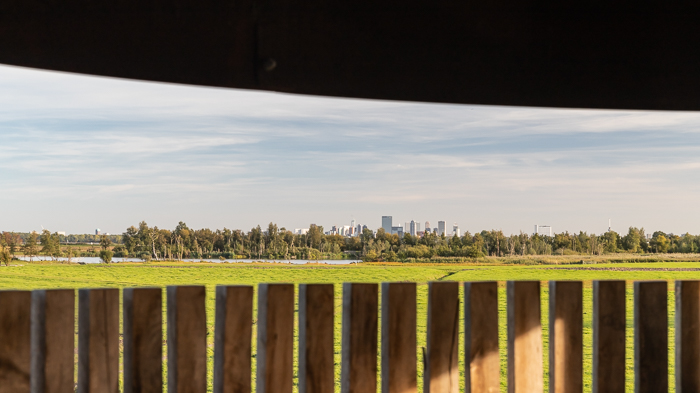 Another beautiful view from the bird watching tower…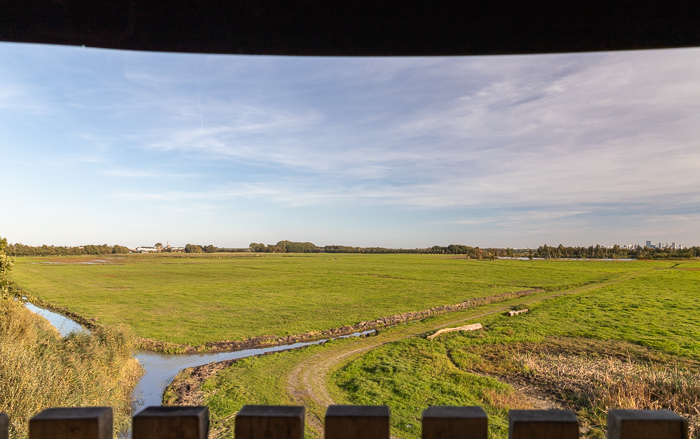 I continued my walk and visited another viewpoint / bird hut. It overlooked this small lake with lots of cormorants – very nice!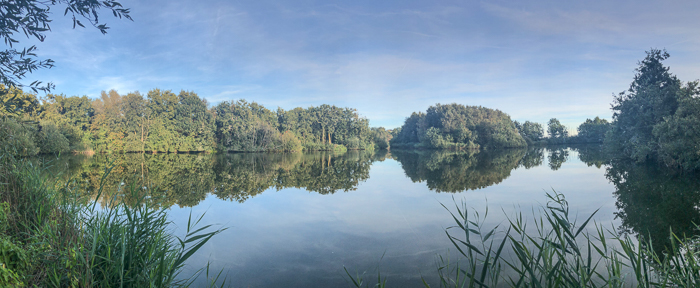 The path to the bird hide was full of small mushrooms and I took some photos of them…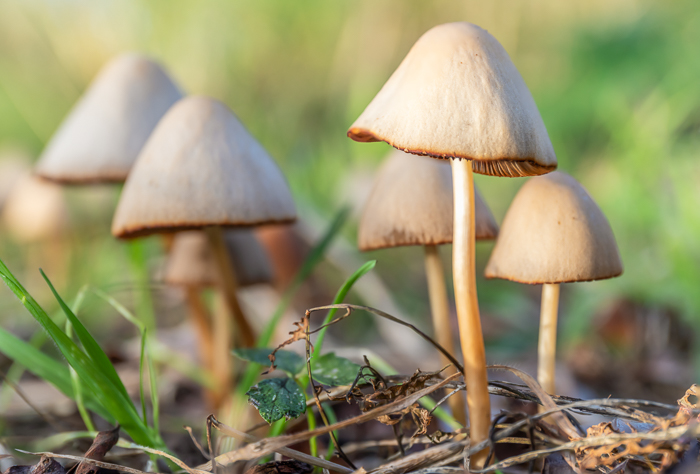 Pretty but tiny mushrooms!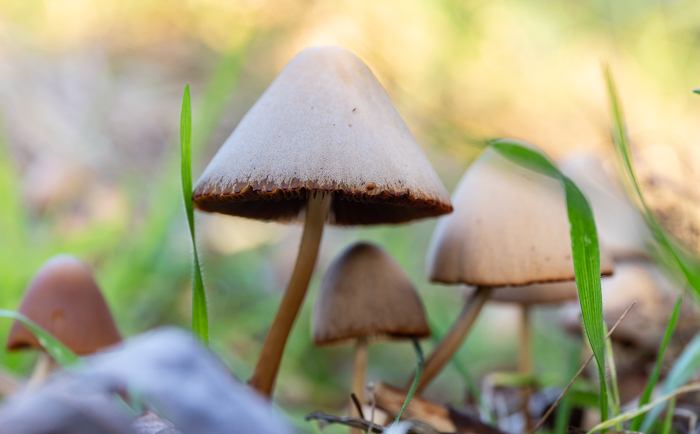 This is the path to the bird hide, lined by knotted willows…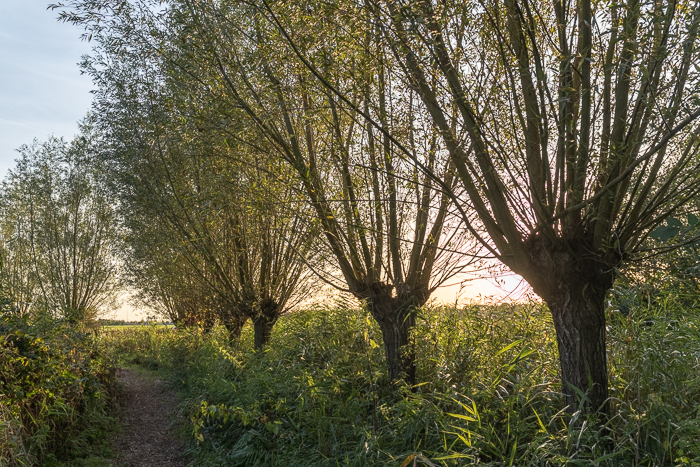 Nice views at sunset, I loved this area!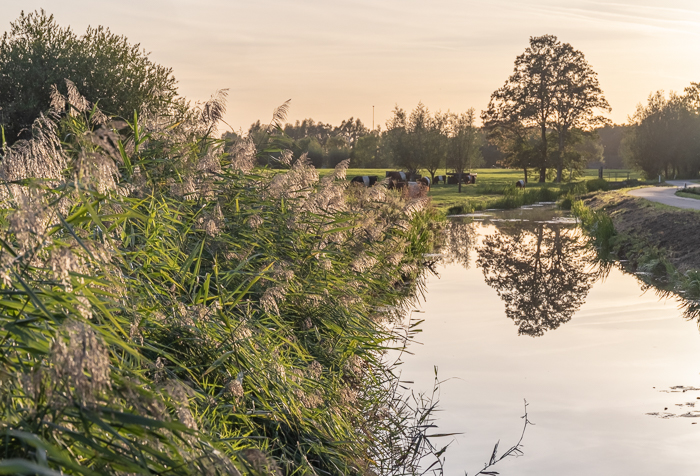 A farm right on the edge of the nature area, must be a nice place to live!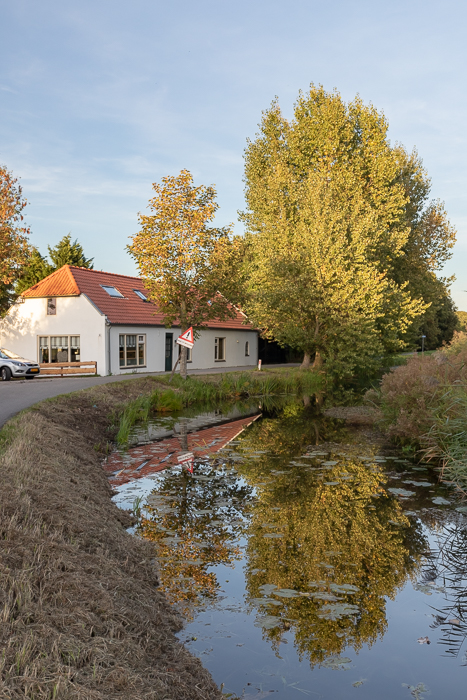 Autumn berries…
And another photo of the berries. Autumn is really here!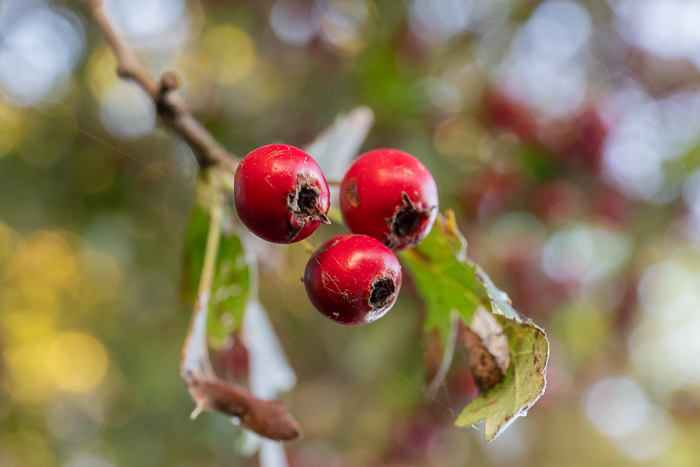 And with that, September is coming to an end. It was a busy month, but it has been good. We prepared a lot of things for our new house: we bought a sofa and a kitchen, met the contractor to talk about renovating the bathroom and possibly placing roof windows in the living room. We bought a floor for the kitchen… Lots and lots of decisions to make, and lots of money that has to be spend 😉 We'll get the key in about 5 weeks, so I think November and December are going to be really busy trying to get the house as ready as possible before we move in. So we better make the most of relatively quiet October 😉