I can't believe June is nearly over before I managed to write this post about May – oops!
May was a great month, with lots of nice weather. During the first weekend I made the most of the weather which you can read all about in a blog about that weekend. It involved mills along the river Rotte…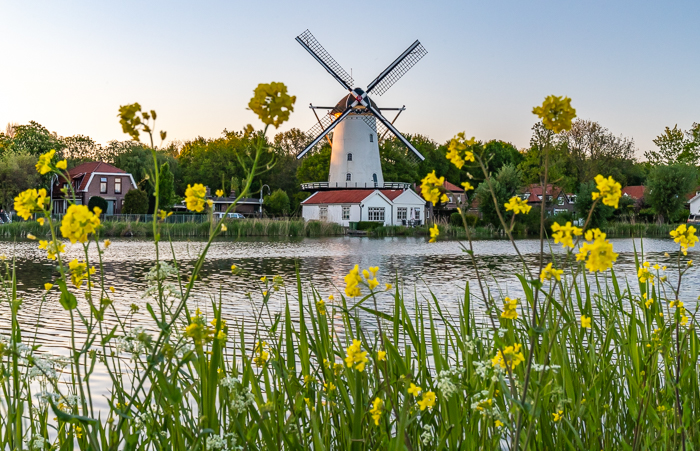 And a nice walk through the dunes to the beach 🙂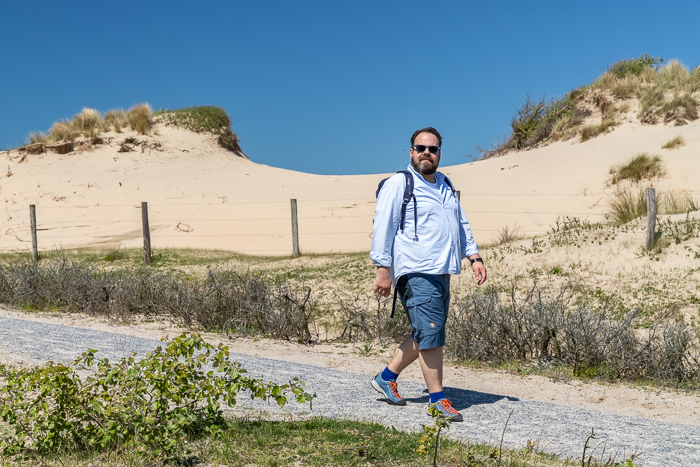 I briefly went back to work, and then Jessica and I took the train to Brussels to visit Célia (and Ben) for two days. It was a really nice girls weekend in sunny Ukkel…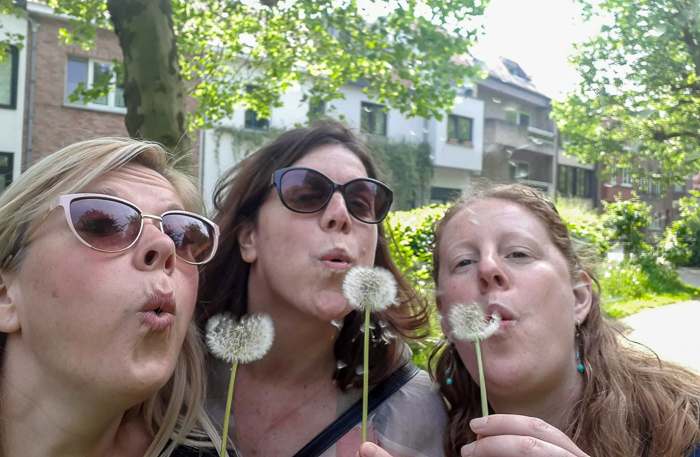 We went for a nice walk, and discovered that Ukkel, although part of Brussels, feels more like the countryside!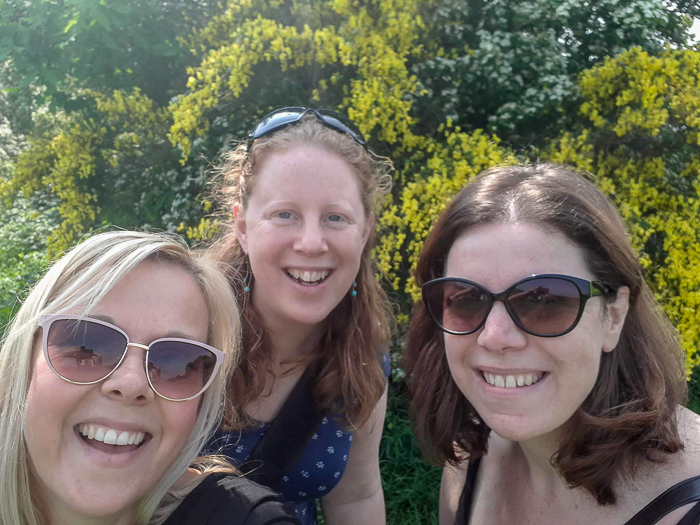 One of the reasons for our visit was to finally see the amazing flat that Célia and Ben have bought. It is just amazing, I couldn't get enough of the views and the HUGE terrace. Here we are enjoying a wonderful dinner with Jerome, watching the sunset… Can't wait to visit again!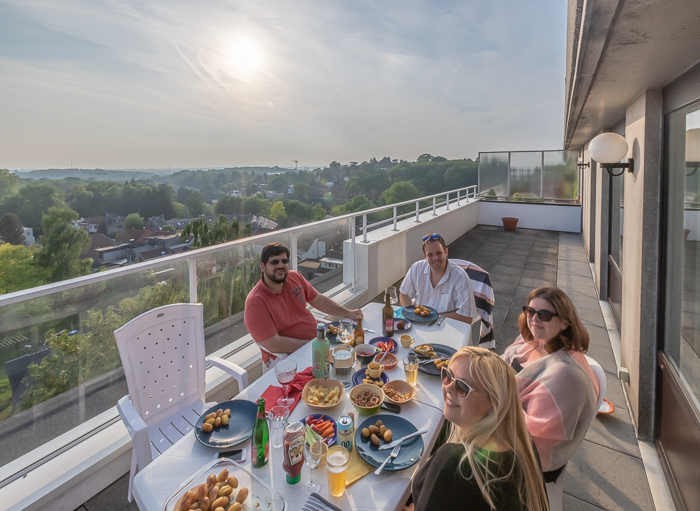 When I came back, we went almost straight to my favourite food festival TREK, which is held in a park very close to our house. My favourite tractor-DJ was there again 🙂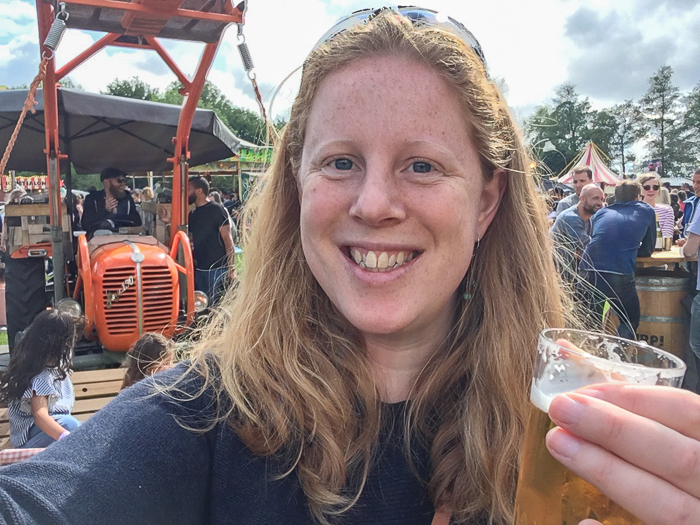 It was a lot of fun, I even took a ride in the swing carousel with the daughter of friends 😀 Unfortunately it was really busy as it was Ascension Day and the lines were really long, so we didn't stay long in the end.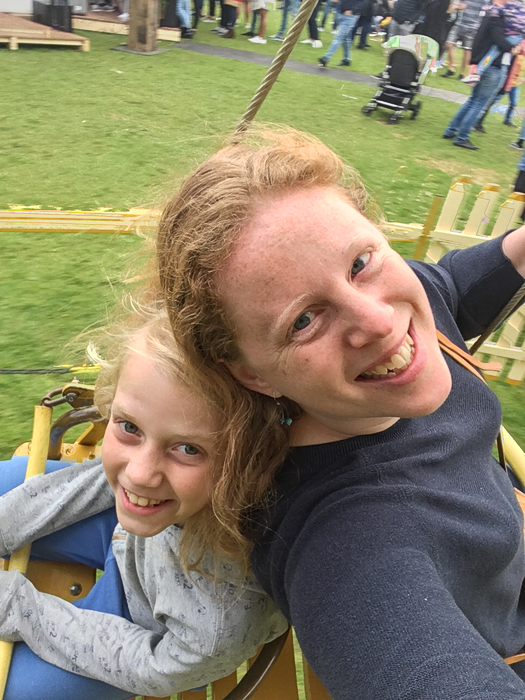 I finally spent an evening taking photos of Rotterdam by night, or more specifically the Erasmus bridge which was lit in white and green to commemorate the bombing of Rotterdam 78 years ago. More photos here 🙂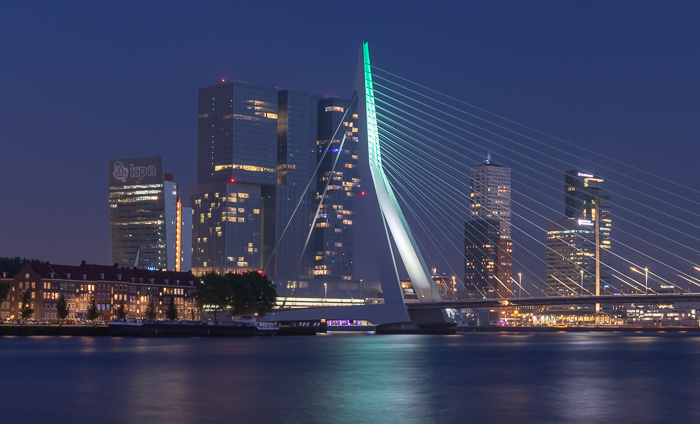 Later that month, I finally submitted my paper again, which was a huge relief and called for celebrating with sushi 😀 We discovered a new place, which is now by far our favourite and so much better than all the other take-away places. For those in Rotterdam, it's called Sushi Company and we can really recommend the chef's special 🙂 Spoiler alert: the paper has now FINALLY been accepted and it's even already published.
The next weekend, we went to another food truck festival with friends, this time next to de Kralingse Plas (Rrrollend Rotterdam). I have to say, I liked this festival even better than TREK, it was relaxed and the food was great.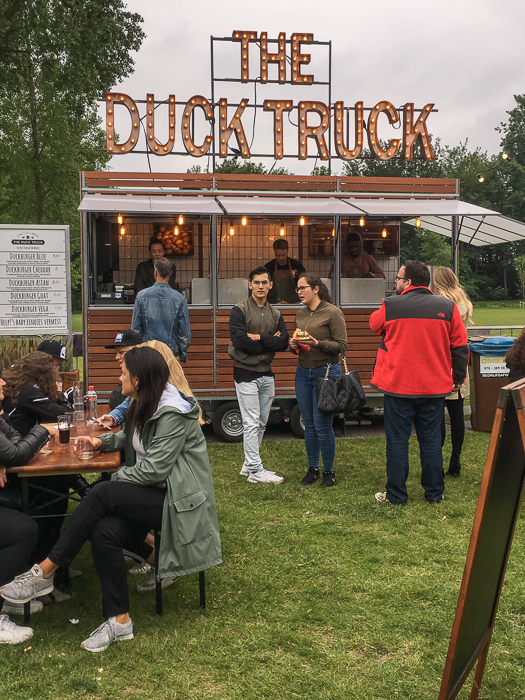 It was the Pentecost weekend, and we spent almost the entire weekend putting laminate in our bedroom and hallway. We replaced a carpet that had been there for 15 years and it really improved the rooms. It was hard work though, especially the hallway which had NINE doors to go around, and was not straight (or level) in any way. On Monday we were finally done, and we went to Wageningen to visit Michiel's mum, where we had lunch on the square in beautiful sunshine 🙂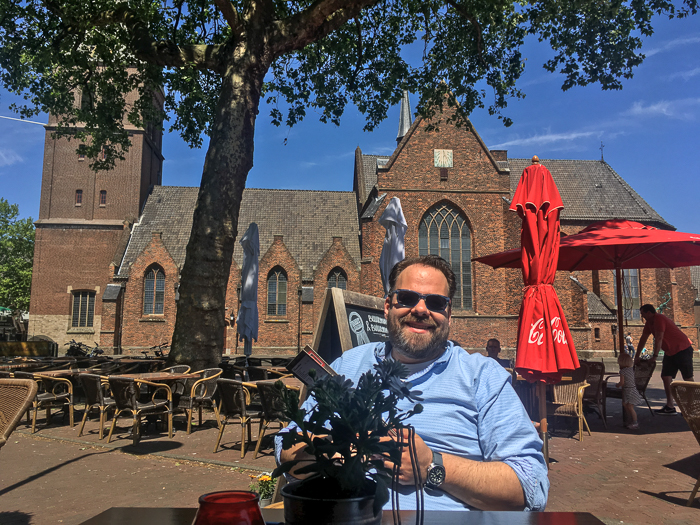 Later that week, I had my first media shift at work where I didn't "ghost write". We write forecasts for nearly all the papers in the Netherlands, and lots of them publish the forecast with a name and photo. I didn't have a photo yet, so I always wrote under somebody else's name. My parents sent me a picture of my story and photo in their local paper 🙂 quite strange, but nice!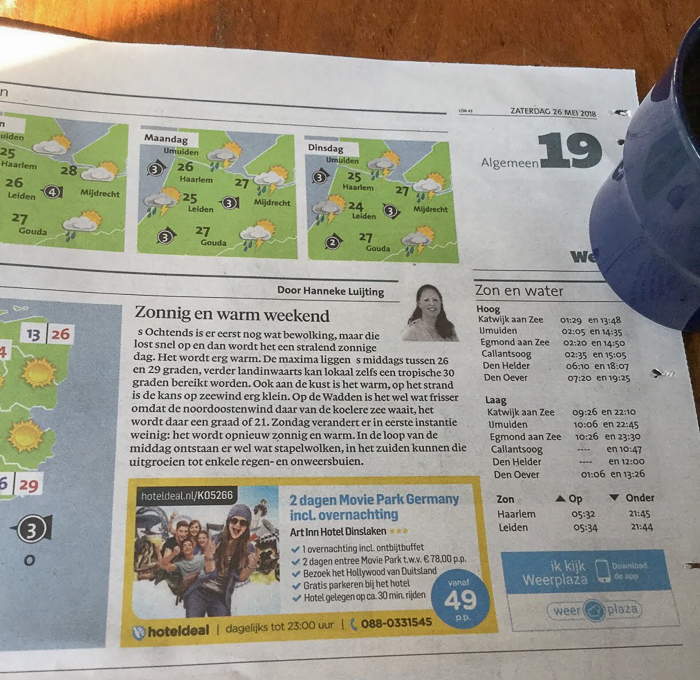 During the last week of May I had visitors from Norway not once but twice! First Matilda (a friend / former colleague from Tromsø) came for a weekend. We spent one day in Wageningen and one day in Rotterdam, where we of course visited the cube houses, also from the inside this time (one is a museum).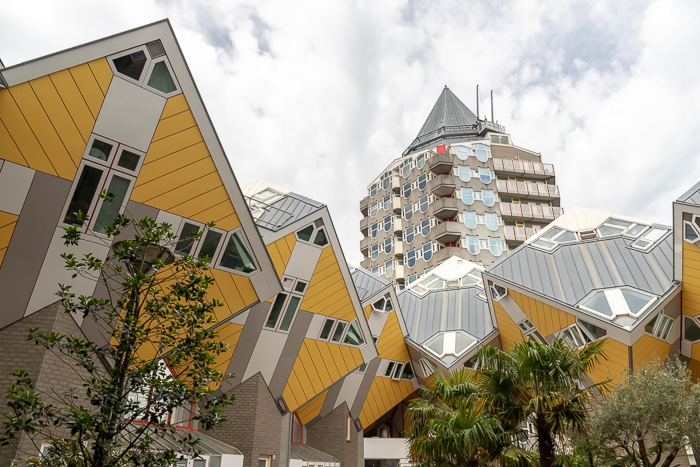 I thought the museum could have been a lot better, but it was still fun to see a cube house from the inside!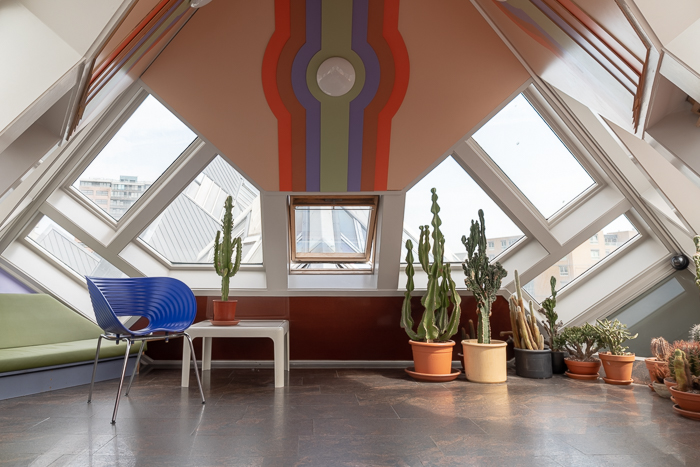 Matilda left on Sunday afternoon, and not even 24 hours later Marie and Pål arrived. On the first day we explored Rotterdam, for me it was the second tour of Rotterdam in two days 😛
One of the things I love in Rotterdam: old meets new in so many ways…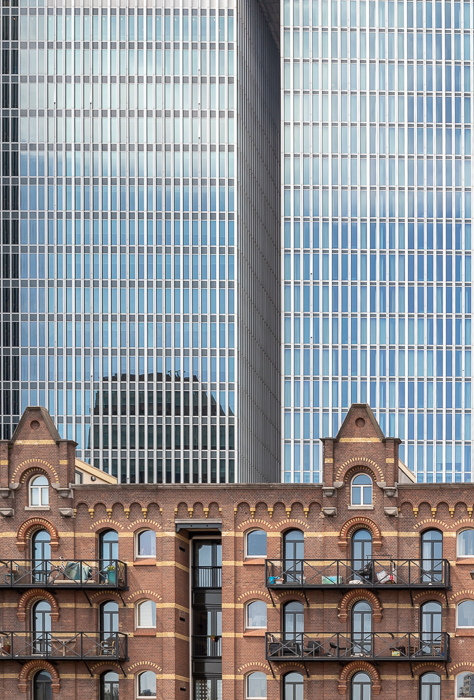 The floating forest and the floating pavilion, I'm still trying to find a way to get a tour of this cool building!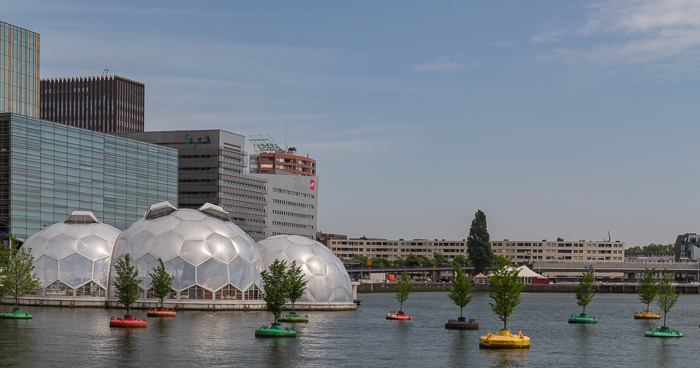 The weather was amazing, even a little bit too warm – but then we would just stop for a refreshing drink somewhere 😉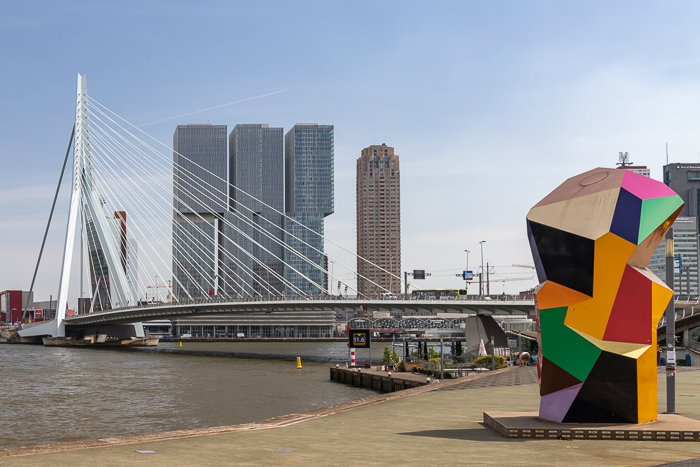 Back to the cube houses again…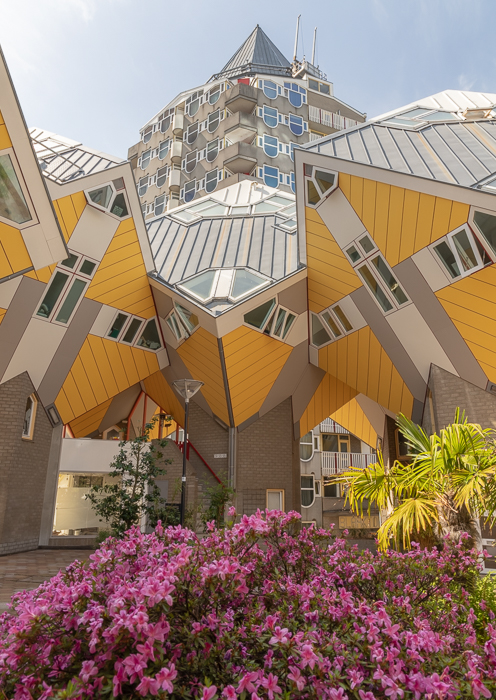 The sign is a quote from the architect and it reads: "Living = Love… Love = the roof of the city". Yeah I am not quite sure what it means either, but it sounds nice 😉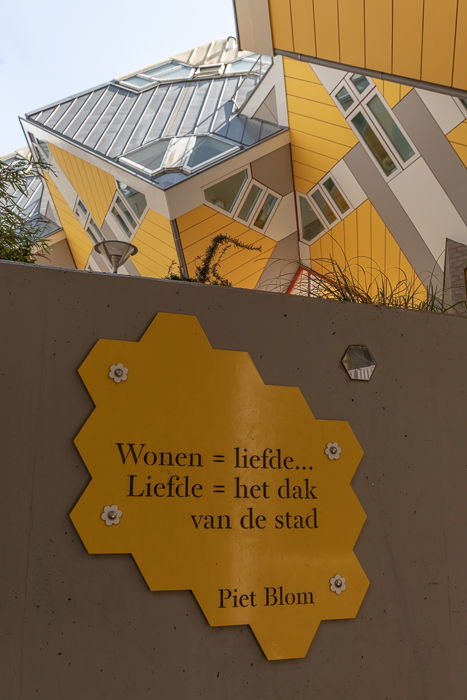 Pål was interested in Erasmus, so we went to see his sculpture…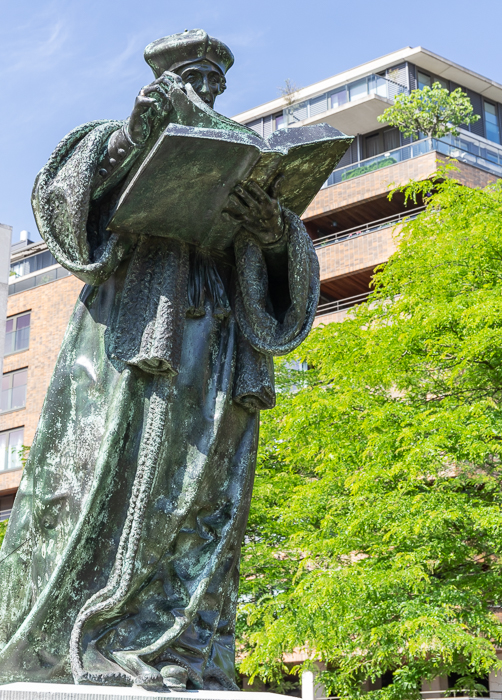 As well as this strange monument on the side of where he used to live (I believe…).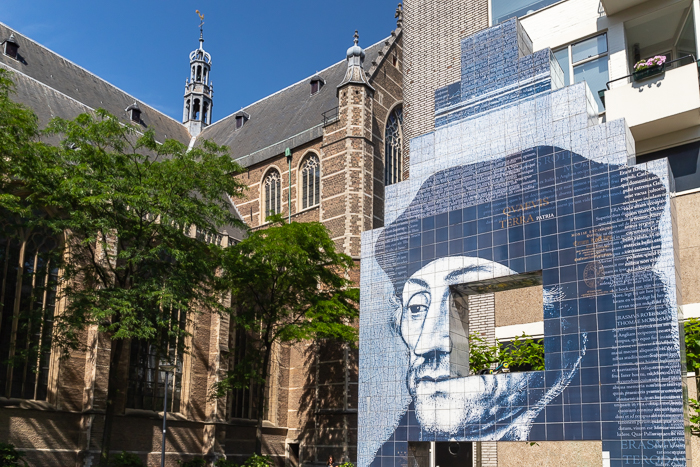 On our way back home (after a nice meal outside!) we picked up rental bikes from the train station for our bike trip the next day.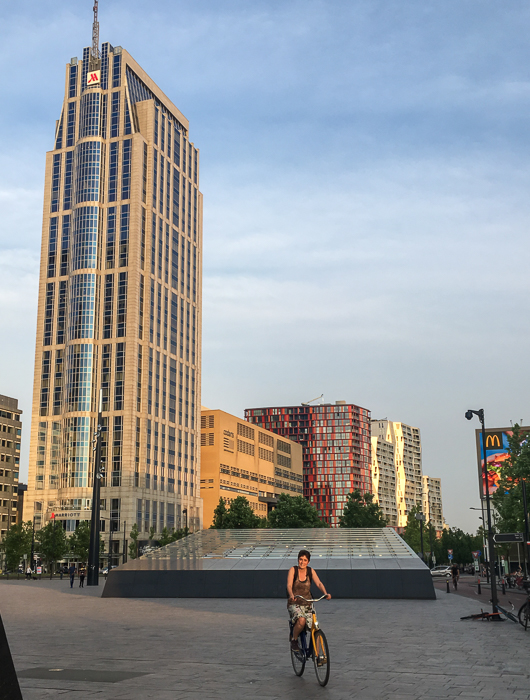 The next day we got up very early to catch the waterbus to Kinderdijk (the windmills). Unfortunately, one of the bikes we rented got a flat tire and we had to walk back to the train station to replace it, which meant we just missed our boat. Never mind, we took the next one and changed our route a little (not all of them stop at Kinderdijk). It was a beautiful sunny day and we had such a great time exploring the mills and the countryside.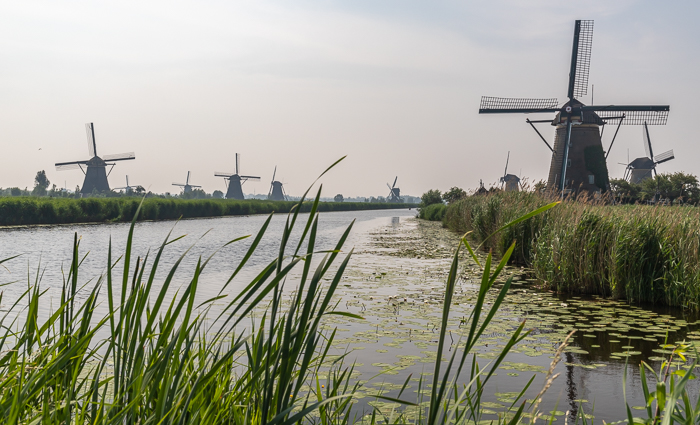 Of course we had to be real tourists 😛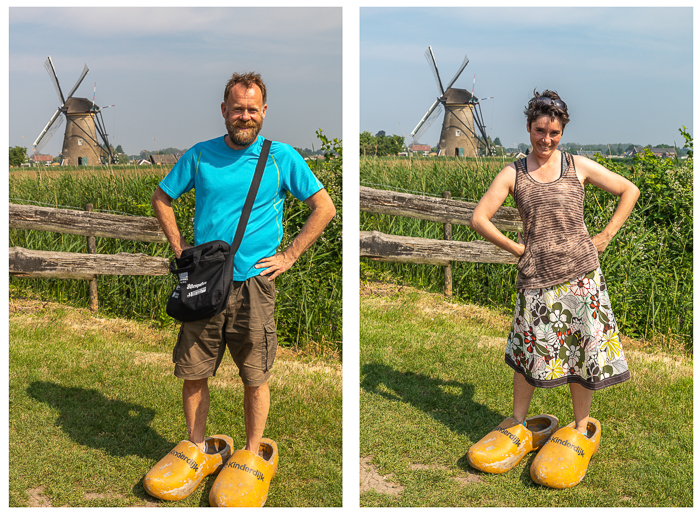 We bought tickets to visit the information centre and this included a visit to two mills. That was so much fun! Here Marie is testing the "bedstee" (box-bed inside the wall).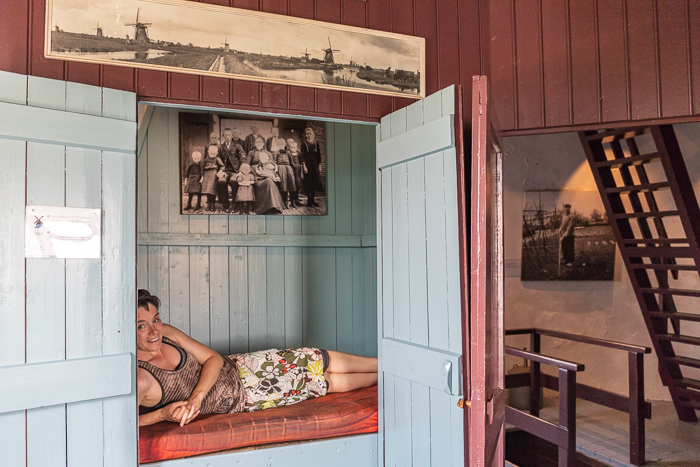 This was the mill we visited from the inside. Although it was a sunny day in May, there were hardly any other tourists. Not sure why, I have seen more people there on a cloudy day in November! Never mind, it was beautiful to have the place nearly to ourselves 🙂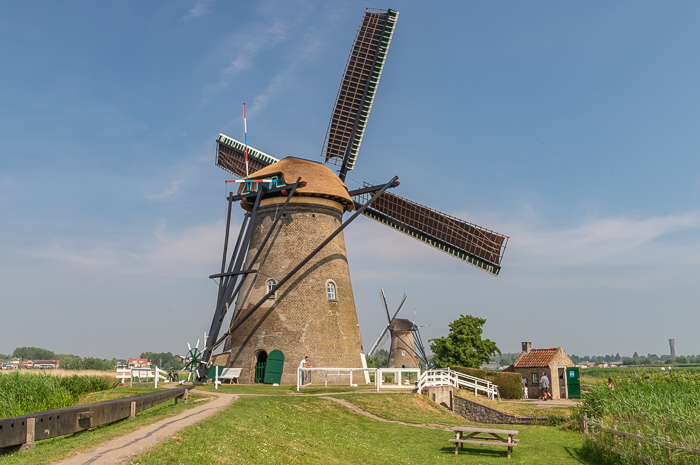 Marie on one of the small bridges…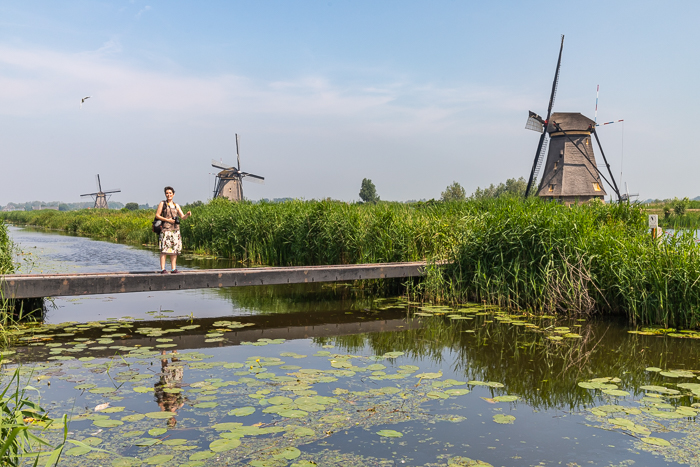 And the small ferry with a lot of windmills.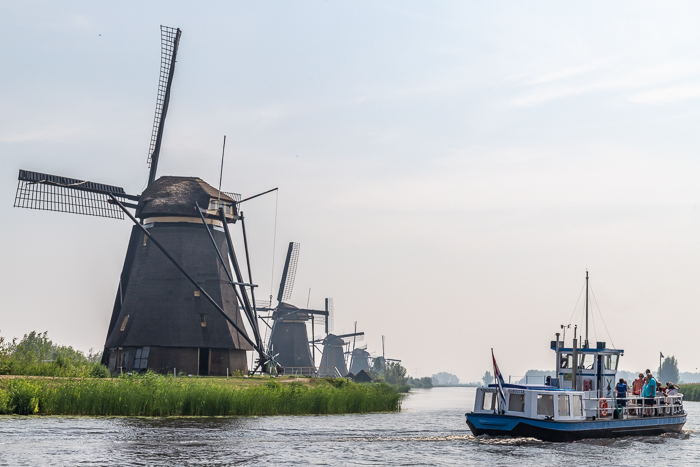 Marie and Pål cycling at Kinderdijk 🙂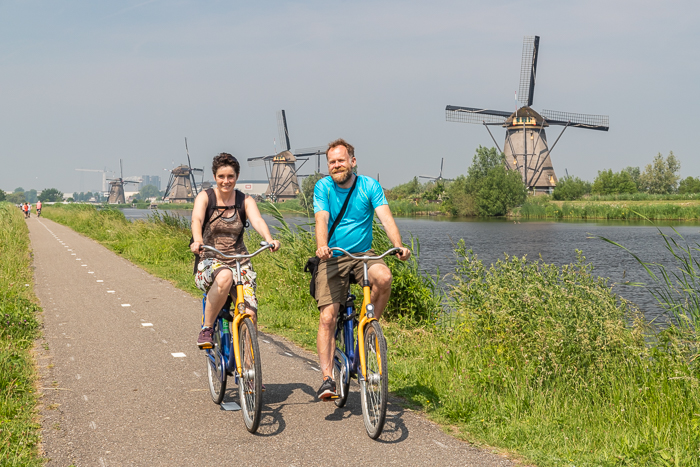 We cycled all the way to Dordrecht, where we had a drink on the square and explored the beautiful old town a bit. Only a bit, because we knew that thunderstorms were on the way, and we wanted to get on the waterbus before they reached us. We just about managed that, while on the hour long trip to Rotterdam we were hit by a crazy storm with lightning, hail and very strong rain. Impressive!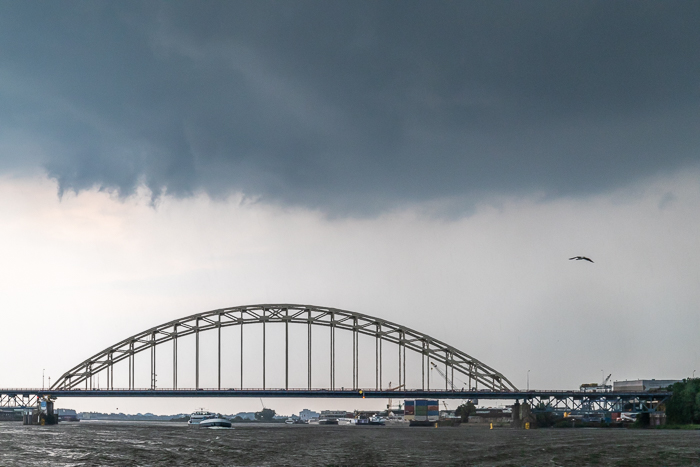 The next day they were taking a plane back to Oslo but we still had some hours in the morning for a nice bike ride. I took them on my favourite bike ride along the river Rotte, which was as beautiful as it always is 🙂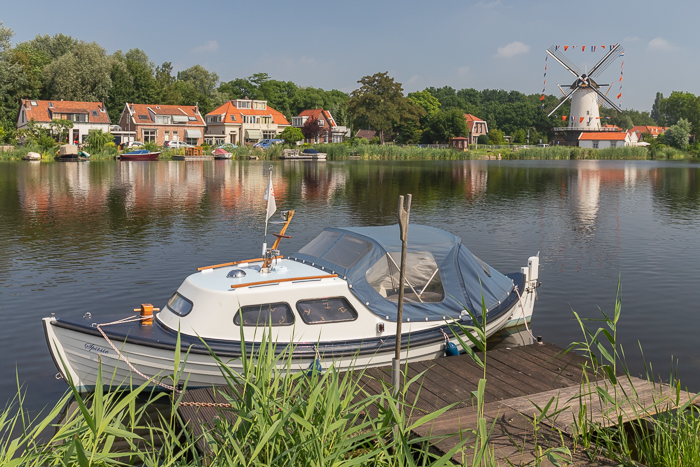 Especially seeing my favourite mill nicely decorated with flags! There were lots of rowing boats on the river that day. We actually visited the mill, which was open. We bought some really delicious jam 🙂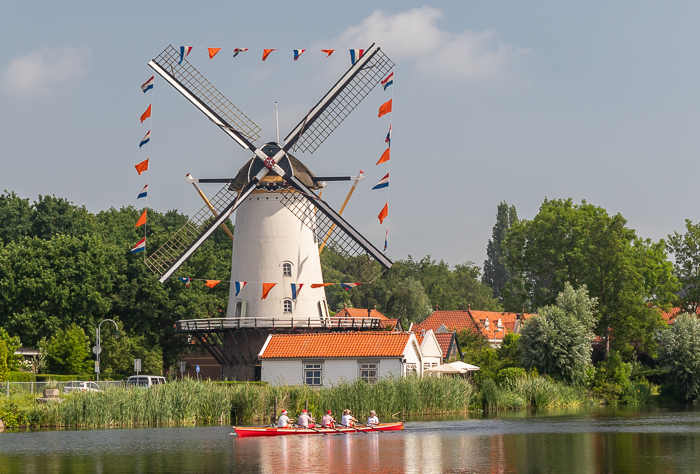 And with that, May came to an end. I loved all the good weather and fun trips that month!