Over Easter Michiel and I went on a two week road trip, driving from Rotterdam to Northern Italy, and back. As it's a long drive, we broke the trip in two and spent two night in Strasbourg in the French Alsace. We spent a really nice sunny Sunday walking around the city…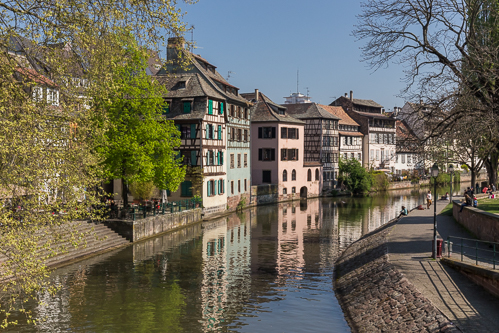 View of Barrage Vaudan, a dam in the river Ill.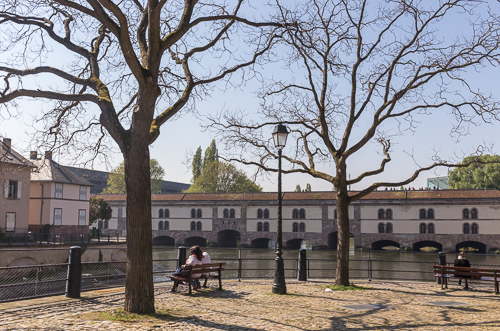 Lots of pretty streets to explore…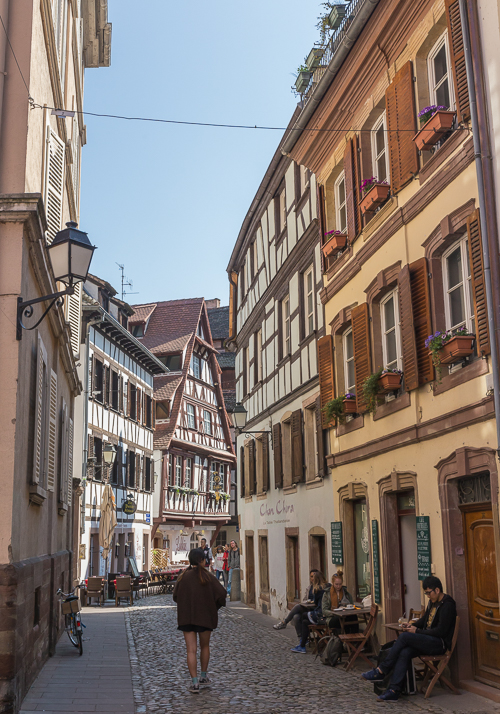 We watched the tourists boat go through the lock…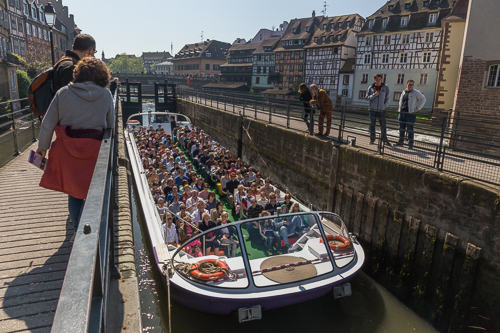 And stopped for a nice lunch outside, this banana milkshake made me very happy!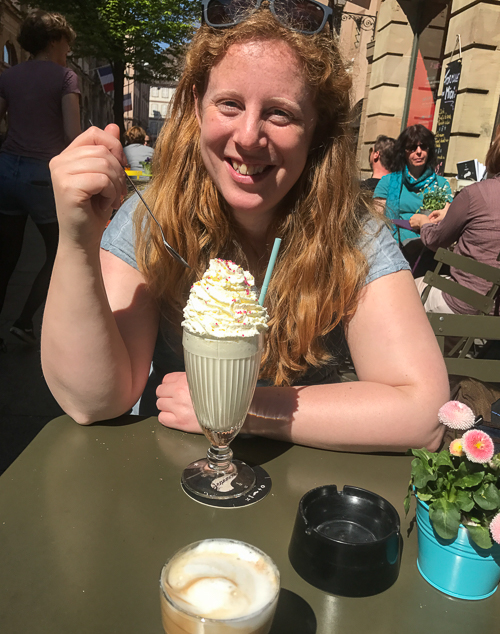 As did the beautiful pink flowers of this tree…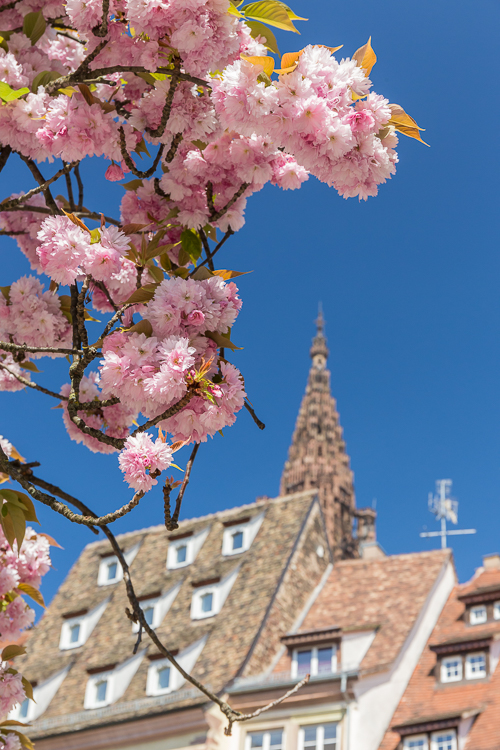 The typical half-timbered houses that Strasbourg is famous for:
We went back to the pretty Petite France area at sunset…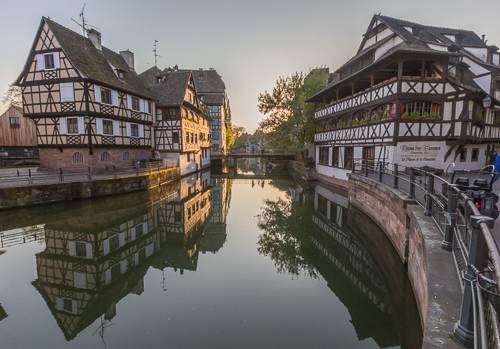 Very impressive half-timbered houses.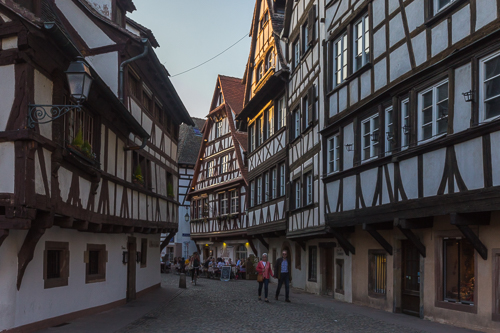 Looking even prettier at sunset!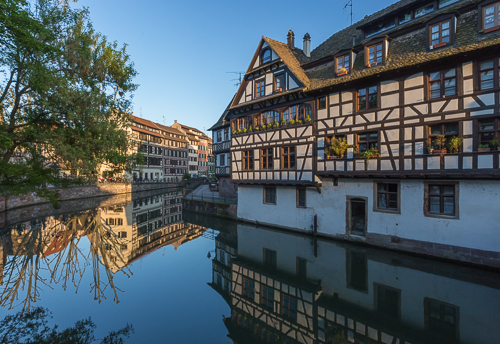 There was a relaxed mood that evening, with lots of people enjoying the nice evening – sitting, talking, playing petanque and having bbq's.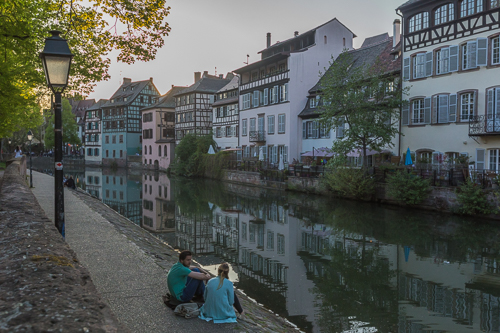 Magical little house all covered in purple wisteria flowers, so beautiful!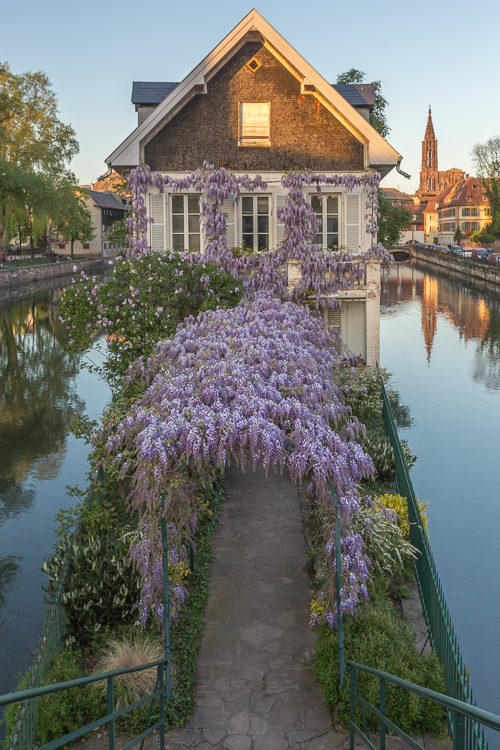 Beautiful view from Barrage Vaudan towards the ponts couverts bridges and its towers.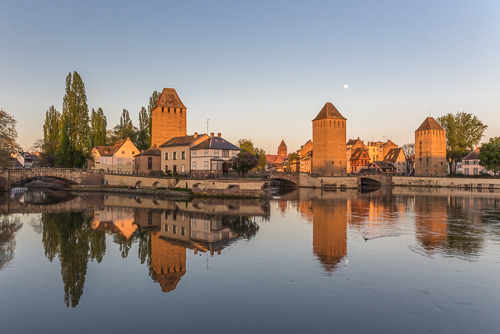 Nice terraces by the water…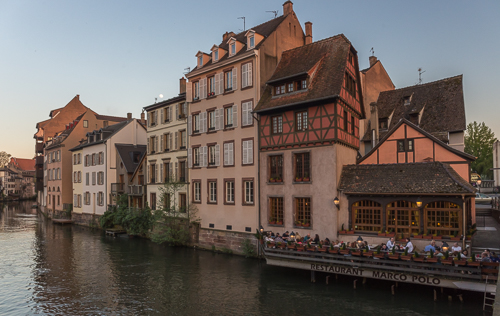 Sunset panorama of Petite France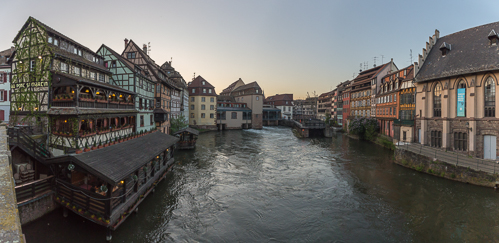 Michiel in front of the lock in Petite France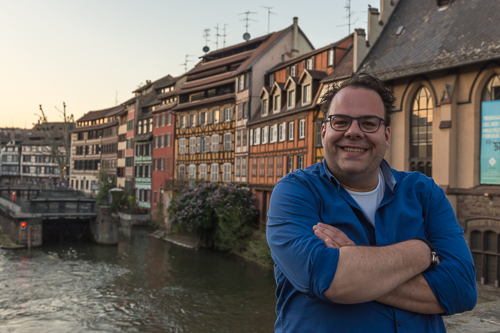 And a evening view of one of the canals of Strasbourg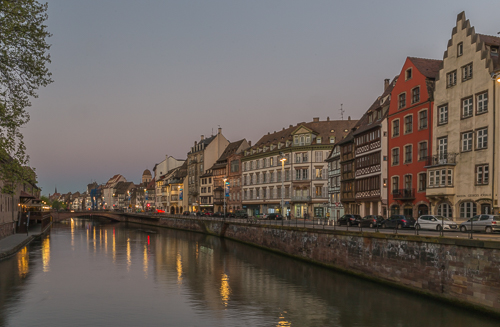 A perfect stop on our way to Italy!