Rotterdam by Night: the Erasmusbrug
Rotterdam by Night: the Erasmusbrug
I've lived in Rotterdam for nearly a year now, and I kept thinking I should get some night shots of this beautiful city (even more beautiful at night!) some day soon. Well, it took me a while, but I finally spend a night taking photo of the beautiful Erasmus Bridge, nicknamed the Swan.
Funnily enough, the first photo I want to share does not have the Erasmus bridge in it 😉 It shows the beautiful houses of Noordereiland (an island in the middle of the city, in the river Meuse), with another famous bridge behind it: de Hefbrug or de Hef, a vertical-lift bridge. It's not in use anymore, but they kept it as it's such an iconic part of the city.
But from now on I'll focus on the Erasmus Bridge. It was built in 1996, which always surprises me as it looks so modern 🙂 Behind it De Rotterdam, another Rotterdam icon by Rem Koolhaas. I love how old and new is often seen together in Rotterdam 🙂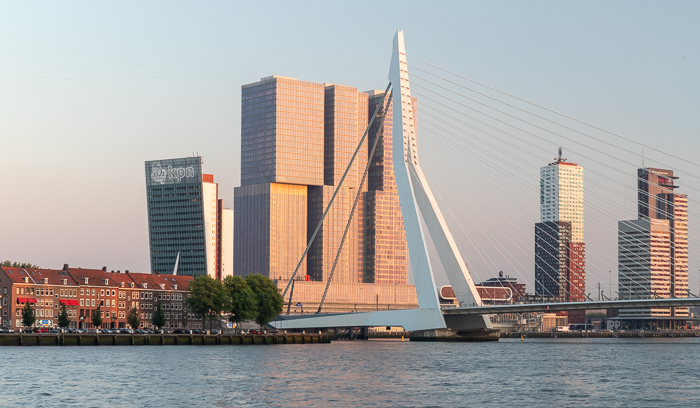 I waited until dusk, to take some photo of the Erasmus bridge lit up. This was on May 14, which is the (78th) anniversary of the bombing of Rotterdam during the second world war. Have a look at this article and the sobering photos of a completely flattened Rotterdam 🙁 To commemorate this historical event, the bridge was lit in green and white, the colors of Rotterdam. I also love the colors of Boompjes, a building that holds events – they kept changing color!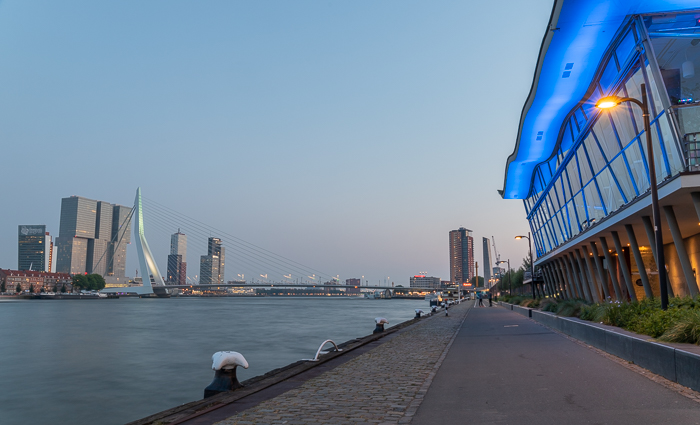 On the shore there are many old wooden poles with numbers, which makes a nice background to contrast the modern architecture in the background.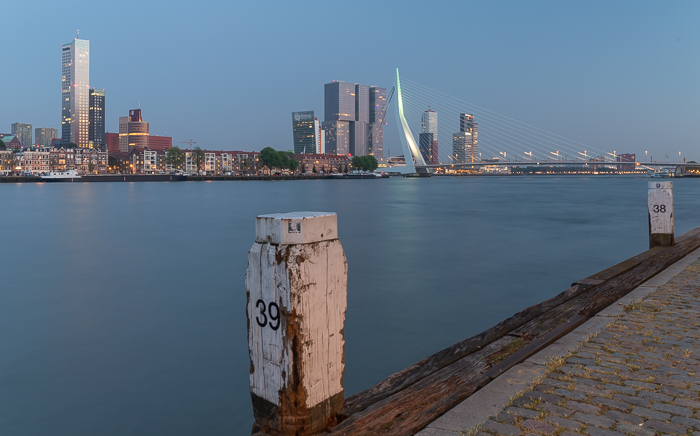 Rotterdam, you're so pretty!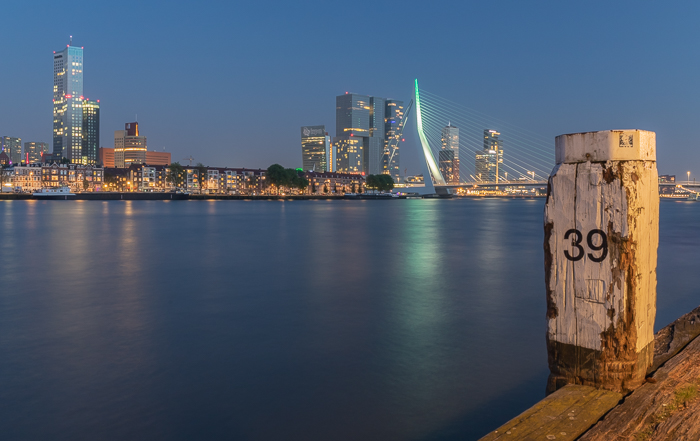 Here you can see the green color of the bridge quite well. Every now and then, the bridge is lit for special occasions: in rainbow colors for the international day against homophobia, orange for King's Day or red-white-blue for Liberation Day. So nice!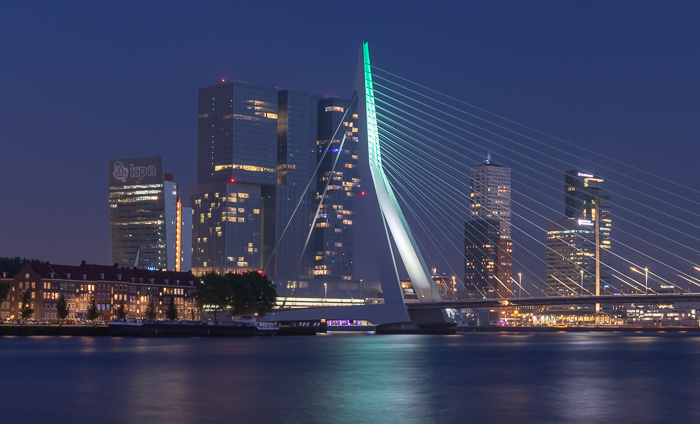 A last picture of the bridge and Rotterdam's skyline, with a boat making light streaks.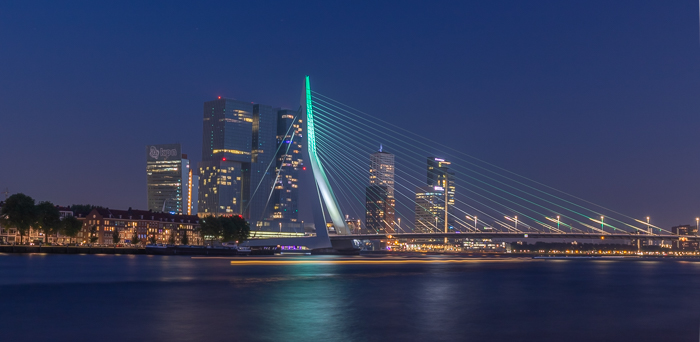 I took photos from the same location all night, so I guess I should come back to explore some other locations around town – they are so many nice places around the river and from the Euromast for example 🙂