Still alive!
Still alive!
I've seriously neglected my blog lately! It's been a really busy time, the last two months were spent getting our new house ready to move in. I still plan to publish a blog about October – December, and especially about our really fun road trip from Miami to New Orleans with Jessica and Sander 🙂 but that will take some time.
In the mean time, I thought I'd show some photos of our new home town Gorinchem! We moved yesterday, and today I went for a little bike ride. It's been ages since I had time and energy to do that, and I enjoyed it so much – the winter sunshine, the river, the beautiful scenery and the fact that this is just 1-2 km from our new house 😀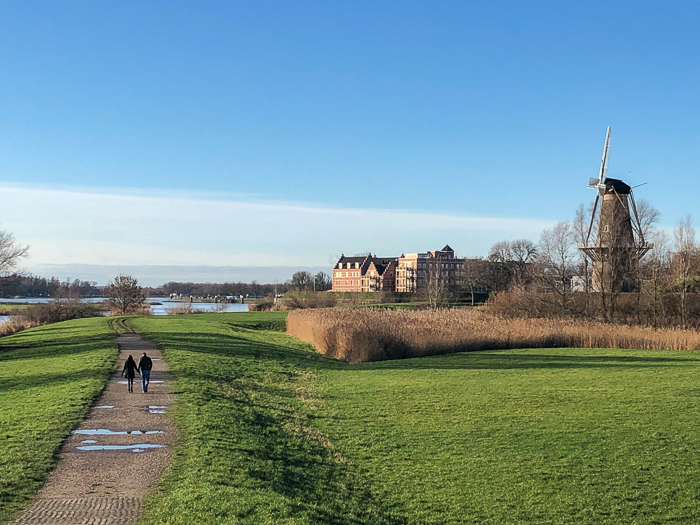 This mill is called De Hoop (The Hope) and it's located just outside the city gates of Gorinchem.
The path seen from one of the city gates…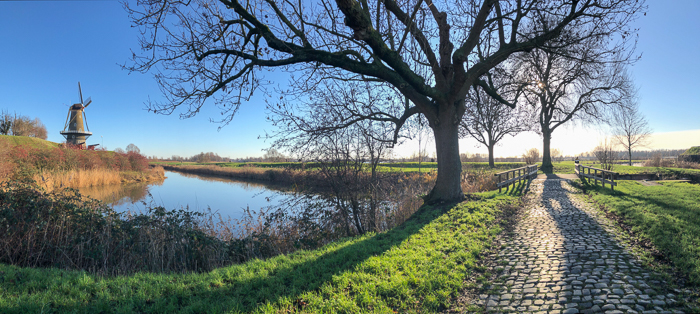 Canal houses in the center of Gorinchem…

Hopefully I'll be able to get out to take photos more often, now that nice scenery is really on our doorstep 🙂 But there's still a lot to do at our new house, and I'm also nearly 8 months pregnant now, so I am not promising anything 😛 I'm on maternity leave now though, so I hope I'll at least have time to catch up with my blog!
Merry Christmas to all my readers!! 🙂