A week ago I had visitors: not only Michiel, but his mum, sister and sister's boyfriend came to Oslo! The weather has been really sad and grey this winter, I was really getting fed up of all the grey low clouds. I was so excited when the weather forecast showed sun for this weekend: excellent!
Michiel and his mum arrived on Friday afternoon, and we went to visit the Viking Ship Museum that I hadn't been to yet. I really enjoyed it, very impressive to see the big ships and I loved the way they made the museums – it's almost like a church. And the shadows were the best…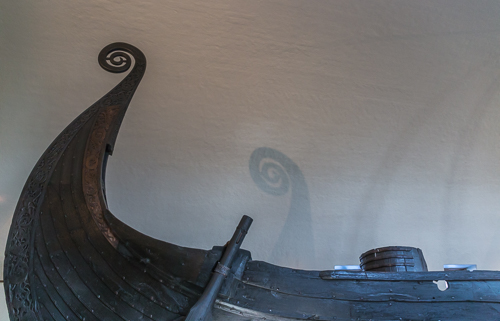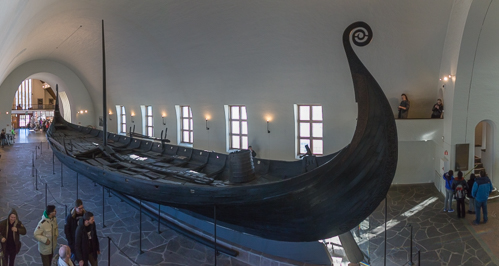 After we were done at the museum, we walked to Paradisbukta where we enjoyed the sunshine and did some people (and dog) watching…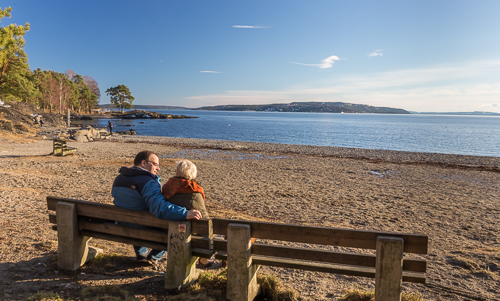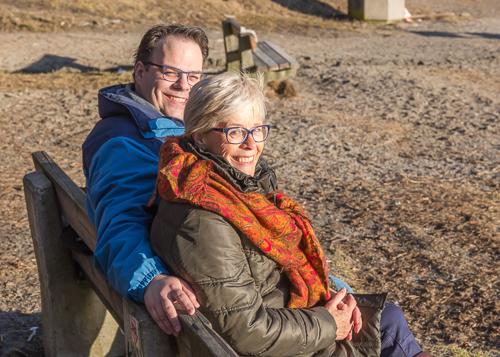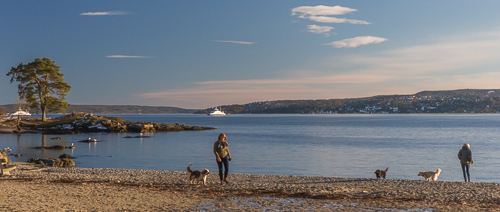 We walked along the fields, I really love how you can feel like you're taking a walk in the countryside at Bygdøy, while actually you're in central Oslo. So pretty…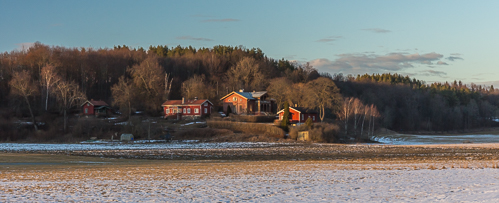 Jessica and Sander arrived later in the evening. On Saturday we got up early, as we had a lot planned for the day! We started at my favourite place: Vigelandsparken. Never fails to impress. I have been there so many times now, but I still discover new details and I never get bored. And it looks extra good with blue skies and sunshine!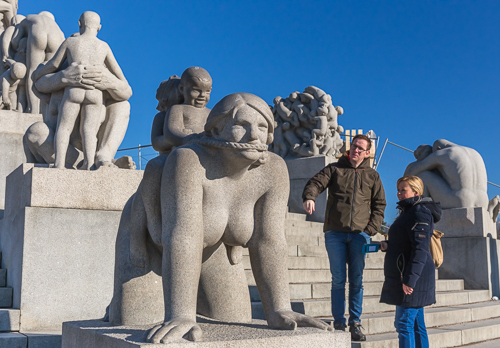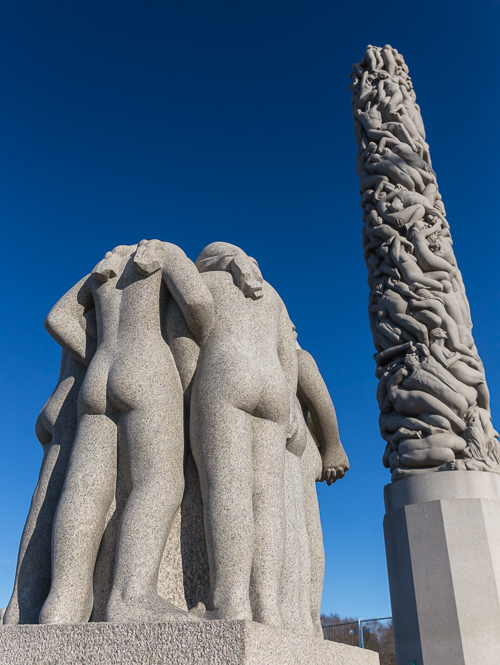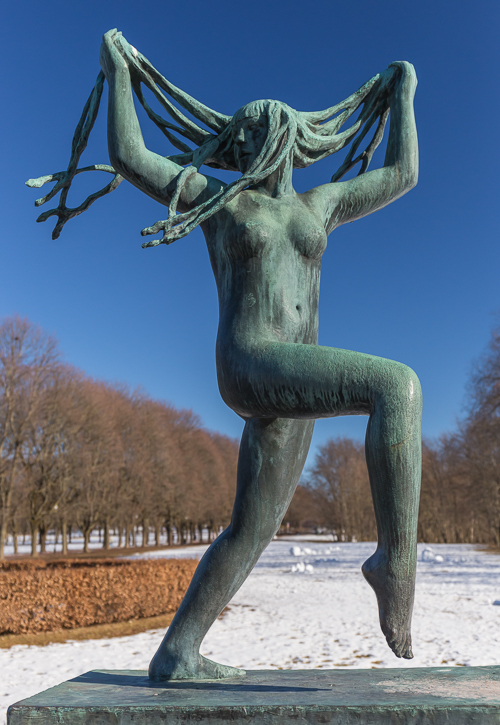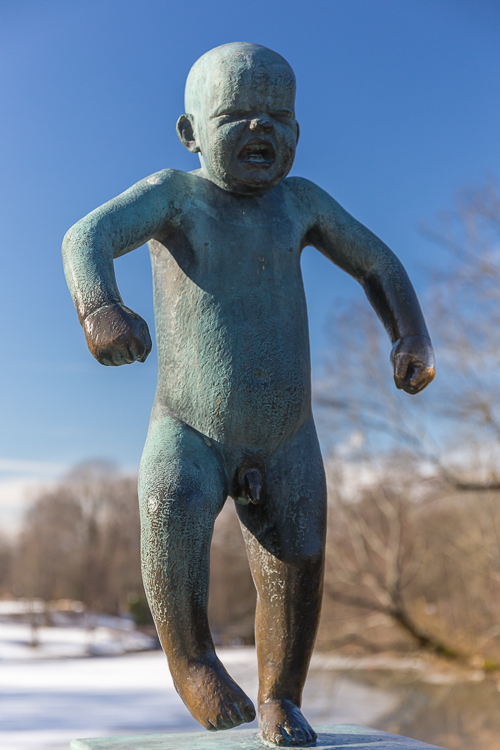 We then walked to the Royal Palace, and continued into the city centre.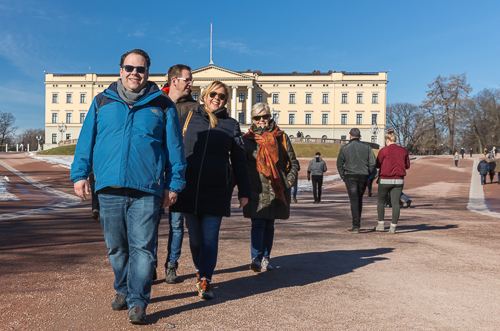 Of course we visit the Opera building, where you can walk on the roof. It's such an amazing building, inside and outside.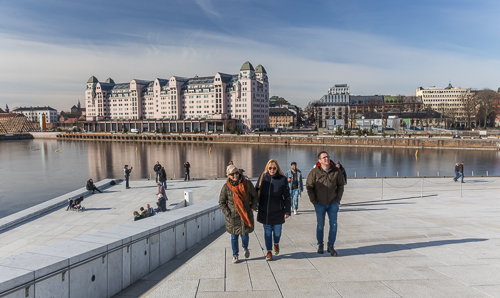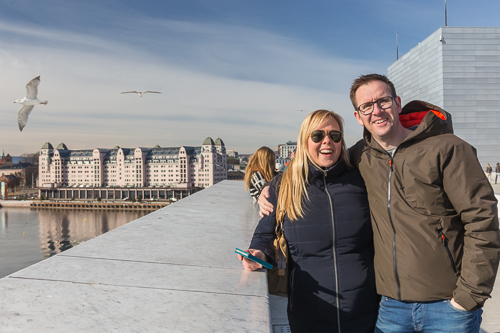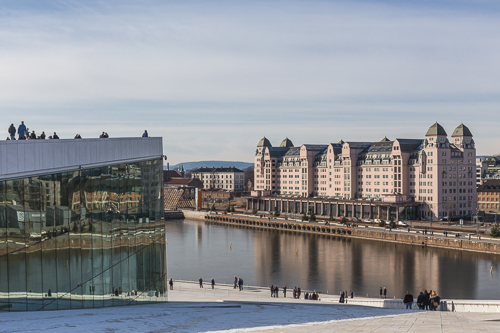 There was still a thin layer of ice on the fjord… and a lot of cranes surrounding the Opera, as they're building a new library and a new Munch museum next to the Opera.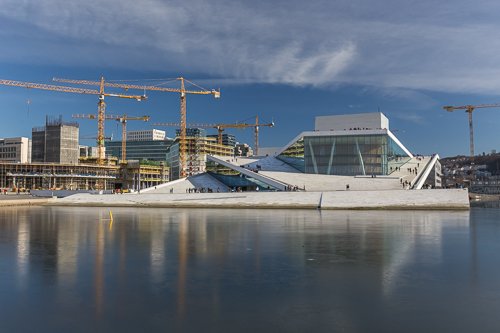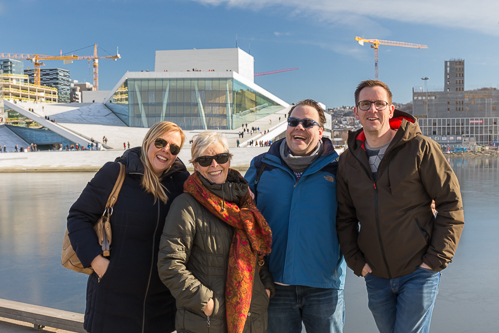 Near the Opera there's a new art project: wooden A-frames based on the structures they dry (stock)fish on in Northern Norway. Some of them had sounds of whales and dolphins coming out of them. Quite cool!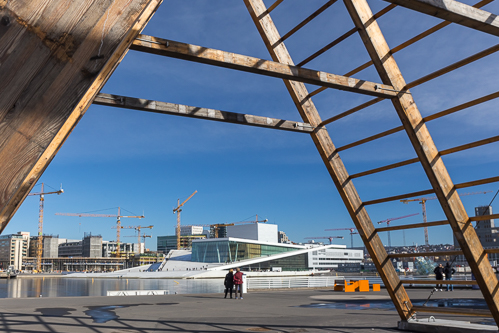 We continued to Akershus fortress…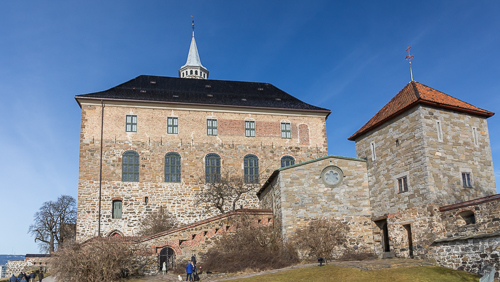 And then the murals inside the City Hall, always impressive. And free to visit!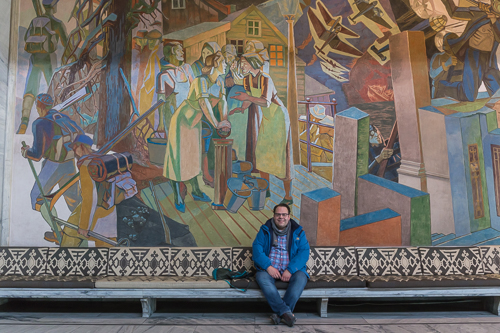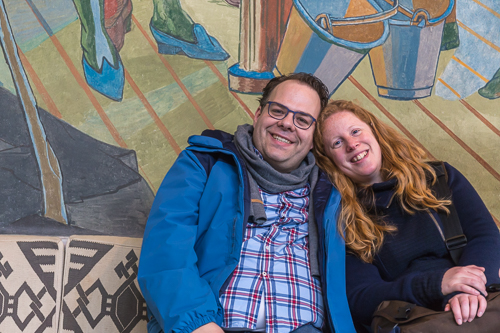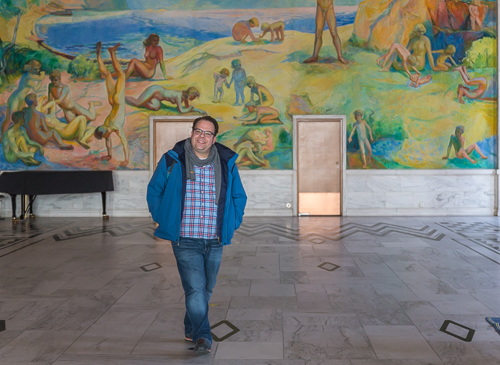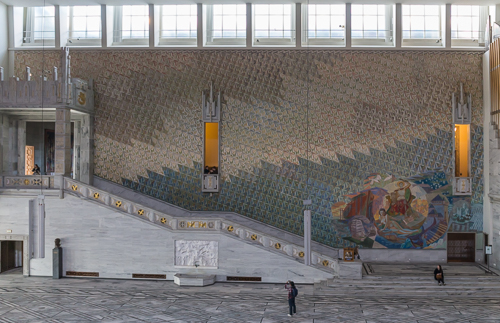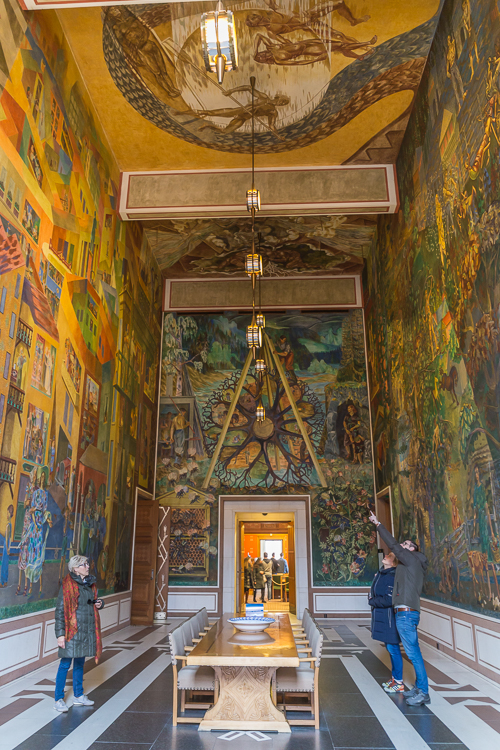 We walked around Tjuvholmen, had a very nice lunch there, and then took a bus to visit the waterfall in Akerselva.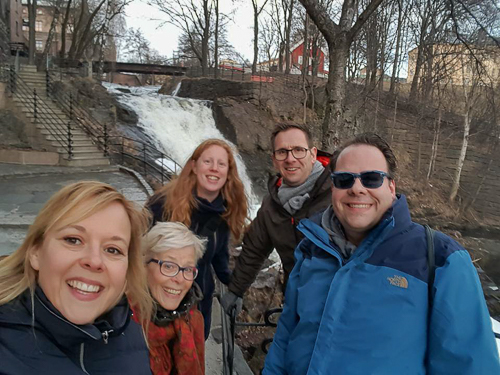 From there we followed the river to Mathallen where we had some drinks in Smelteverken, "the longest bar in Scandinavia". Afterwards we walked back into town again, where we had dinner. And walked home. We walked almost 20 km that day!! And we managed to see everything that Michiel has seen on all his visits combined PLUS some places that he hadn't seen yet (Akershus fortress, and the city hall murals). Not bad for one day!
They left the next morning, when the weather also decided to turn grey. Never mind, we had made the most of the sunshine!