International Fireworks Festival @ Scheveningen
International Fireworks Festival @ Scheveningen
Two weeks ago we went to Scheveningen for the final night of the International Fireworks Festival. It takes places over two weekends, with double shows (from two countries) on Friday and Saturday. These nights are very popular and it gets very crowded, making parking difficult. So we arrived early and enjoyed a walk on the beach. This is the Kurhaus in Scheveningen, a beautiful building that houses a hotel.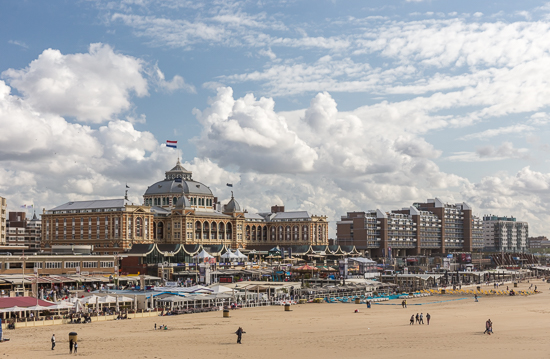 We walked on the pier which had nice views over the beach. They have recently added a new attraction, apart from the ferris wheel and the bungy jump tower: a zipline of 60 m high. It was fun watching people zip by at eye level 🙂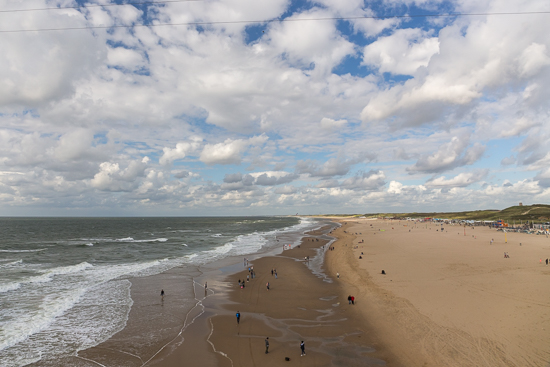 We had dinner at one of the nice beach restaurants. It was quite windy, with dramatic skies!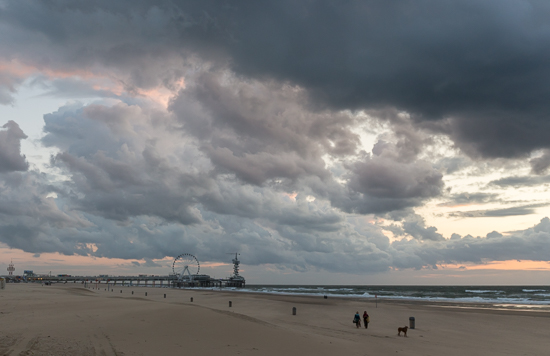 Evening fell, with more dramatic clouds and a lit up ferris wheel…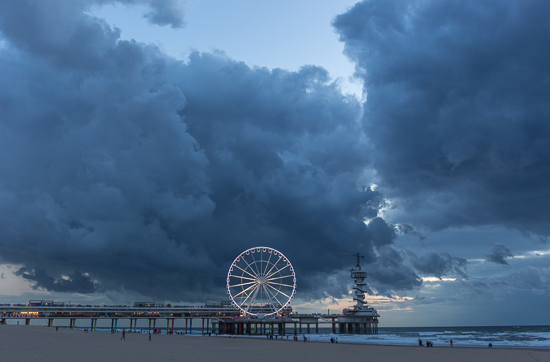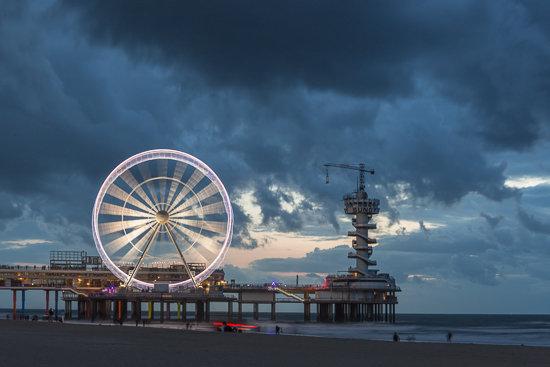 At 21:45, the first show started: Portugal. I stayed on the opposite site of the pier, where it was much less crowded but the views were really nice! It was windy but not very cold, and it stayed dry for the entire first show. I took lots of photos, enjoy!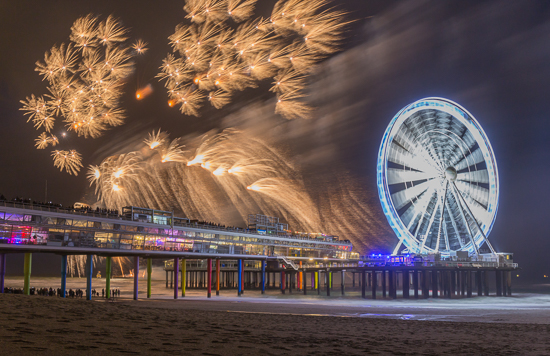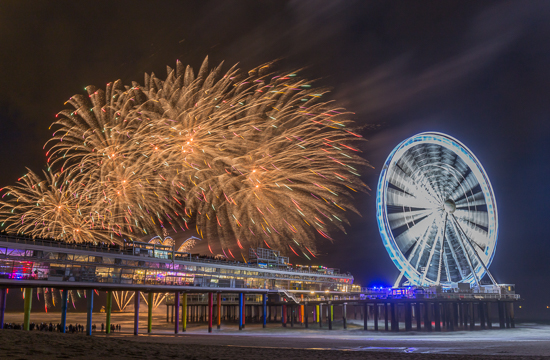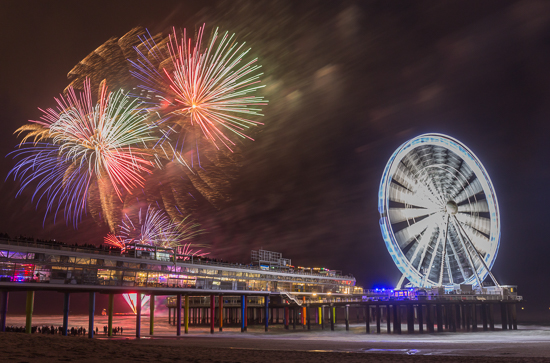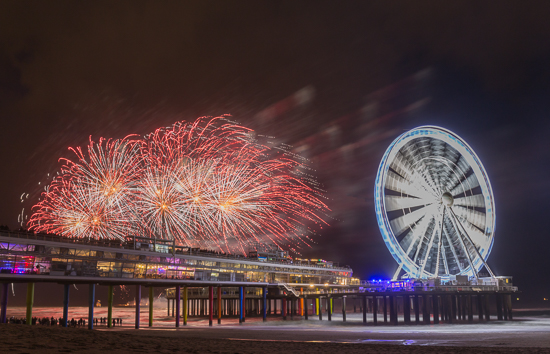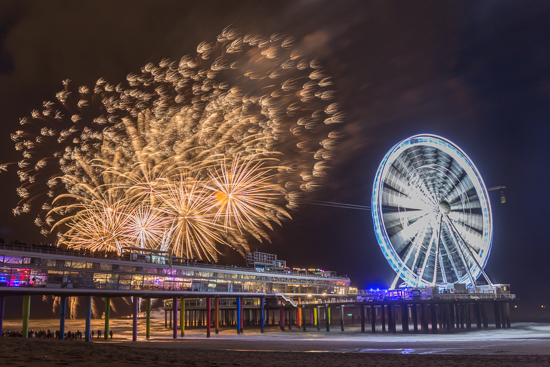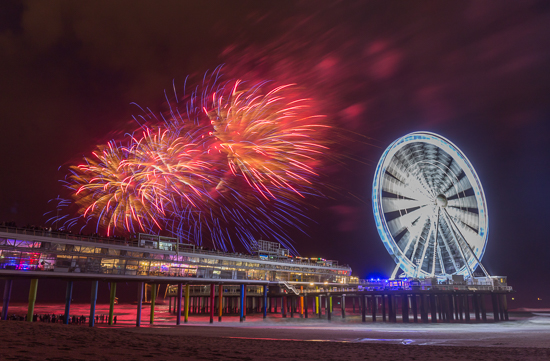 The show lasted about 15 minutes. After a short break, it was time for the show by last year's winners: Spain! The wind had changed direction and unfortunately it rained during the entire show. I moved to the other side of the pier for a different perspective, but I didn't take that many photos as the wind was blowing all the rain drops straight unto my lens. Still, rain drops on the lens can give a nice effect: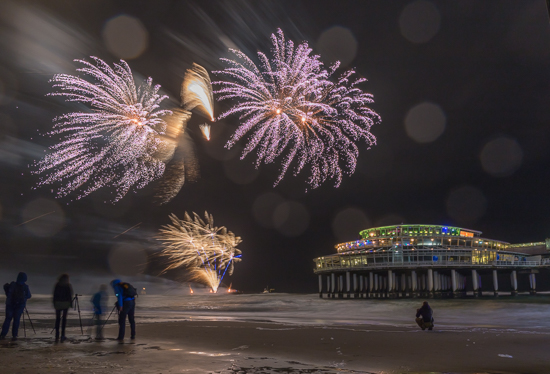 There were lots of photographers with tripod by the waterline, and as I joined them much later I did not want to move in front of them. I just included them in the photo. I like the reflection in this photo, and all the elements that show how windy and rainy it is…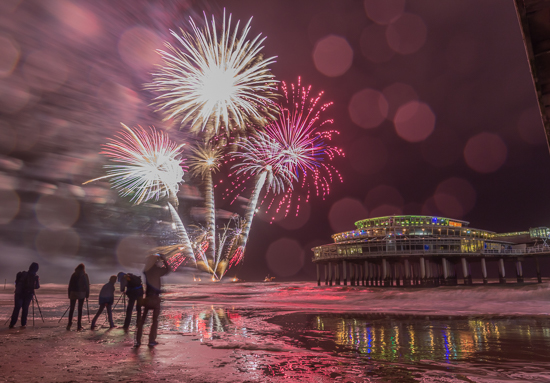 As soon as Spain's show had finished (they won again by the way!) it started to rain heavily. Lots of people sheltered underneath the pier, but at some point we decided to walk to our car anyway. There were long queues at the parking garage, but we had bought a day ticket so we didn't need to queue for the machines. Lots and lots of cars were leaving Scheveningen, but they had done a great job with directing traffic and it didn't take long to get out of the town. On our way back to Rotterdam, we were hit by VERY heavy rain and thunder – impressive! – I think it was very lucky we didn't have a shower like that while on the beach!
I really enjoyed watching the fireworks, and will try to visit again next year 🙂