Dordrecht & de Hollandse Biesbosch
Dordrecht & de Hollandse Biesbosch
Earlier in July I went to the Netherlands to attend the wedding of a high school friend. It finished early in the evening, and I made plans with my sister to go camping and visit an area neither of us had ever been: National Park De Biesbosch, a freshwater tidal wetlands area. We found a nature camping called De Kleine Rug, located on a peninsula that could only be reached by boat. So when we arrived at the parking lot, we called them up, and they came to pick us up by boat – so cool 😀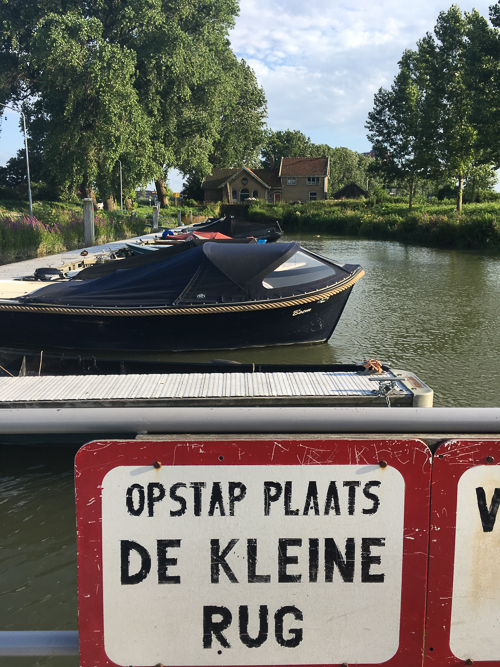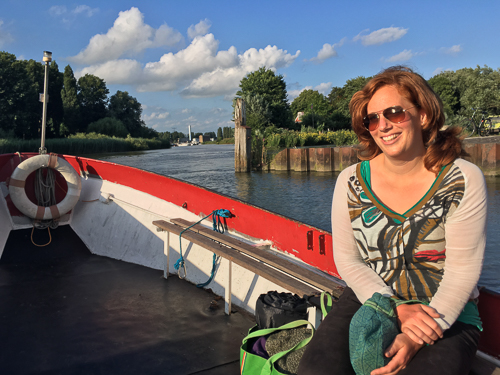 The campsite was really nice, and we made hamburgers and drank wine 🙂 the only thing we hadn't counted on: MOSQUITOS. Hmm yes, should have guess they like wetlands. They drove us a bit crazy. We went for a short walk in the evening, but quite quickly decided it was better to retreat to the tent 😉
The next morning we took the boat back to the parking lot. The boat was called Heen en Weer Wolf, after a character from a famous Dutch children's book that I love. A direct translation would be There and Back Wolf, but in the English translation he's called Tell me Wherewoulf which works better as it keeps the joke about the werewolf 😉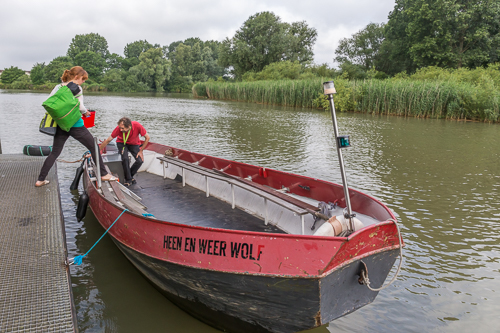 We drove to the visitor center of the National Park and had breakfast there. Then we paid to take a solar powered ferry to the other side, where we went for a nice walk.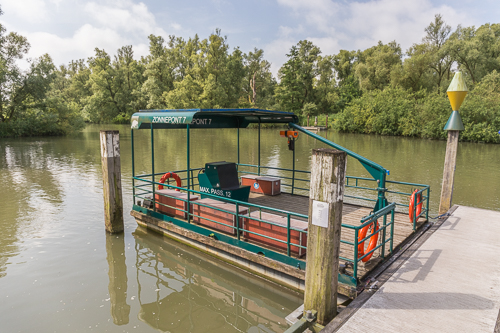 Nice views along the way… we could have gone kayaking or canoeing here, but we had booked a beaver safari (by boat) for late in the evening, so we would see the area from the water later.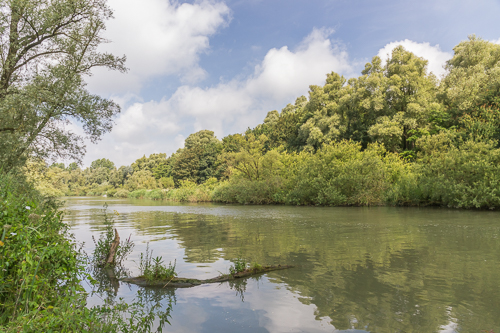 We did a walk that was partly like an open air museum. This area was used for willow cultivation, and we saw several huts, houses and boats used by willow workers in those days. Must have been a hard life, especially since they mainly worked in the cold and wet winter when the willows didn't have leaves. It was hard work and they stayed in the area for a week, only going home for the weekends.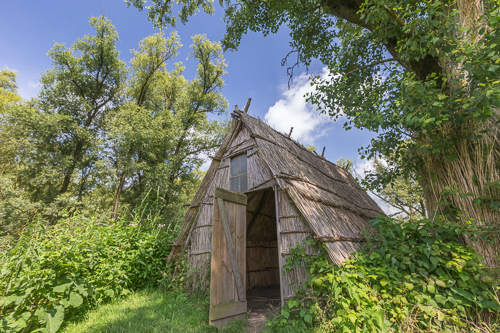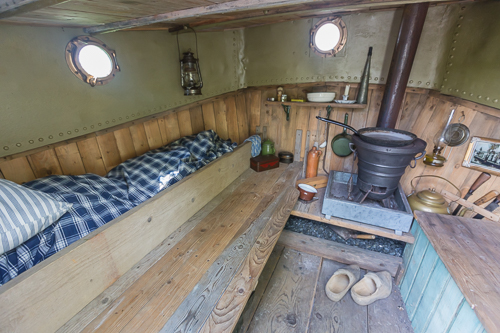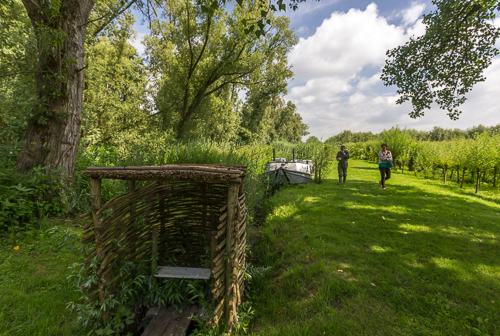 At some point the government decided the circumstances for the willow workers were too primitive, and they built stone houses for them to use.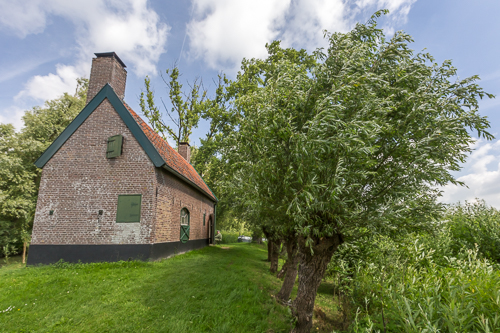 After this nice (but slightly muddy) walk we took the ferry back to the visitor's center, and we drove to Dordrecht to explore the city. It's a very old city, and really nice to visit 🙂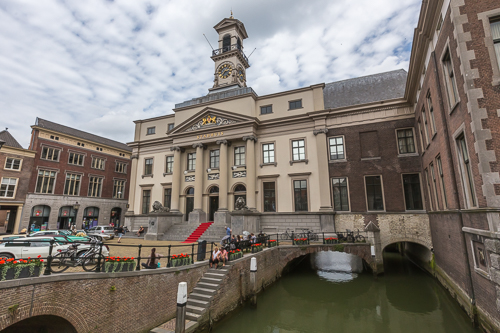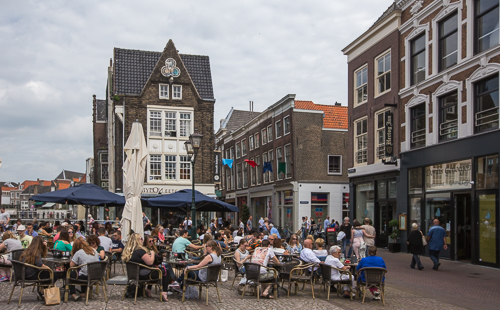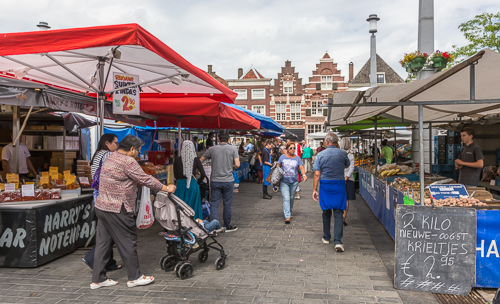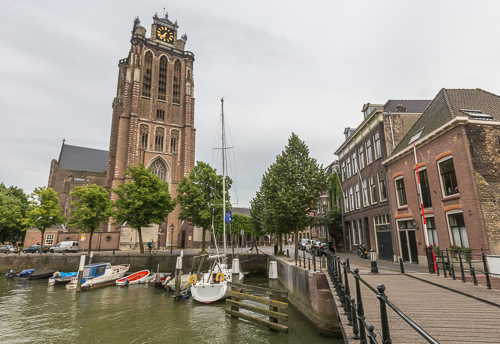 We had dinner outside on one of the squares, until it was time to drive back to the visitor center for our "beaver safari" 😀 We first went for a walk with a guide, who told us all about beavers, also because they don't want to shout those stories while on the boat (better to be quiet while on a wildlife safari 😉 ). It was a really calm evening, and the boat trip by itself was really nice!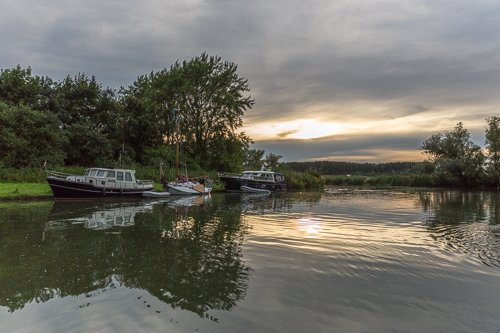 With pretty views in the soft evening light…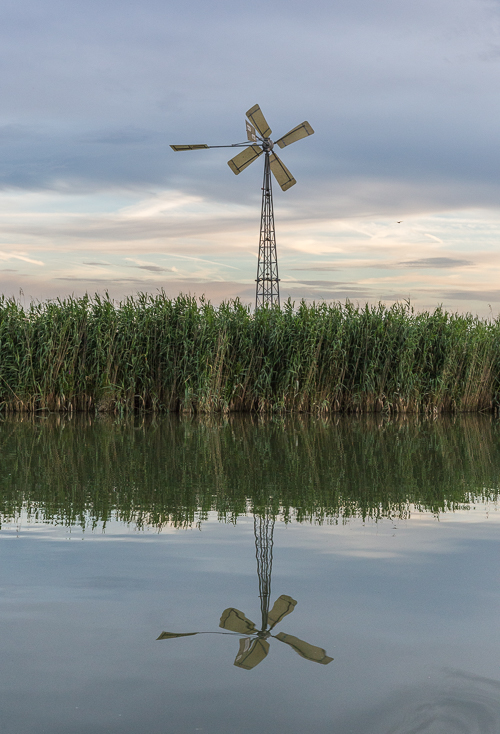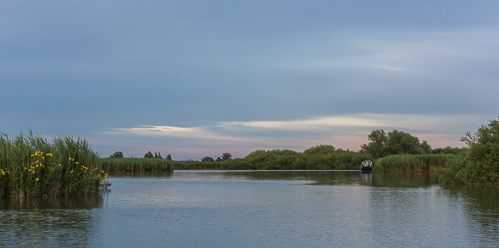 But it didn't take long before we actually saw a beaver swimming near the shore! We ended up seeing three, though we were on the wrong side of the boat for one of them. I took a photo, but without a good zoom it's hardly worth showing. So instead a photo of the beaver cookie they served us with a hot chocolate – much easier to photograph 😉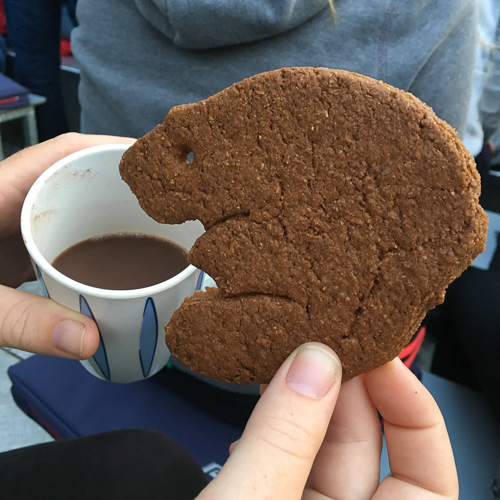 We drove back home after the boat tour, as my sister had a race to run the next day. We both really enjoyed being tourists in our own country, and decided to do trips like this more often! 🙂