Autumn in the Netherlands & a different me!
Autumn in the Netherlands & a different me!
We spent last week in the Netherlands, it was a very nice week! We were mostly very lucky with the weather. We went into the dunes near my parents house for an autumn walk. I like going to this part of the dunes in autumn, as there are incredible numbers of mushrooms!
I first took some photos of the passion flower in my mum's garden, so beautiful!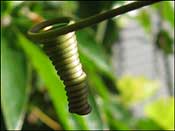 And here are the photos taken in the dunes! It was truly a wonderful walk, I could have spend many more hours there, so much to see and to photograph! It was full of ladybirds, at some point I had about 10 of them on my coat!
The reason we were in the Netherlands was the PhD defense of my friend Gert-Jan. I was part of the ceremony, as a paranimf, together with Richard. In the Netherlands, the defense is public so all his family, friends and colleagues were there. Richard and I sat next to Gert-Jan for the whole ceremony. Richard was asked to read on of the hypotheses out loud, but I didn't have to talk at all. Just sit still, which I did, though once I got a itch in my throat and couldn't get any water and didn't want to make noise, I thought I would die!! Anyway, Gert-Jan did really well! There was a reception afterwards and then we all went for dinner. I've never worn such smart clothes before, so of course we had to take some photos 🙂 I am not made to walk on high heels all day, I found out you use all kinds of weird muscles doing that, they all hurt the next day!
If you're interested, you can see all of the defense here: WURTV.
This is me with Gert-Jan (in the middle) and Richard, and a photo of Celia and Gert-Jan:
One of Celia and me…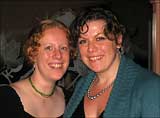 And Paul and me 🙂
It really was a special day and I think everyone really enjoyed it. We stayed until the next day, it was really nice to spend some time with Gert-Jan and Celia again!
That's all for now, I have lots more photos of the Netherlands, but they'll have to wait. I hope to place some more before leaving to Norway next Wednesday! Paul has a job interview in Tromso, and I decided to come along and see what it's like. We're staying for 6 days, so we'll have some time to explore the surroundings, I'm very excited! We might even see northern lights, fingers crossed 🙂
Till next time!
Hanneke