Last Sunday I needed a break from working on a paper, and I decided to go for a walk in a nearby nature reserve: Rietputten in Vlaardingen. I found it through the NatuurRoutes app by Natuurmonumenten, which shows you walking routes (or biking, or even canoe) nearby. The route I took can also be found here.
It was a very sunny day, and although it was freezing cold, there were signs of spring to be found 🙂 that always makes me happy!
The lakes were partly frozen, but there were large areas of open water. Sometimes with beautiful (but tiny) works of art made of ice!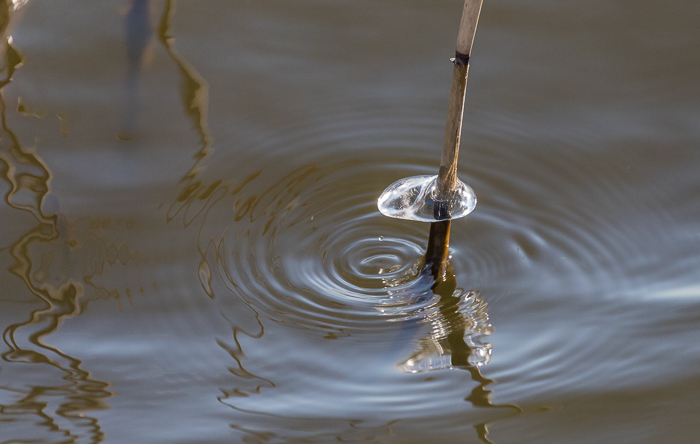 Another artwork…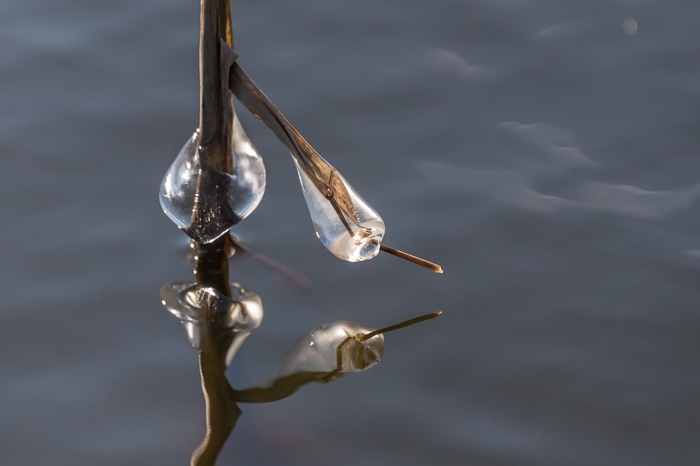 In other areas the ice cover was thicker, with very pretty air bubbles trapped in the ice…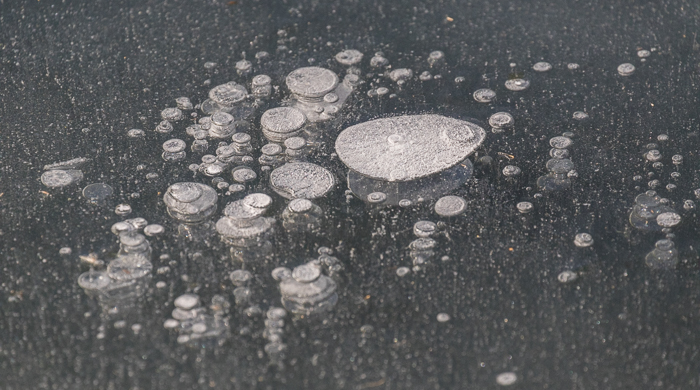 Rietputten is not a very large nature reserve, and it's surrounded by industry on all sides. This was on a Sunday, so no work was being done, but I imagine on weekdays this brings some noise as well!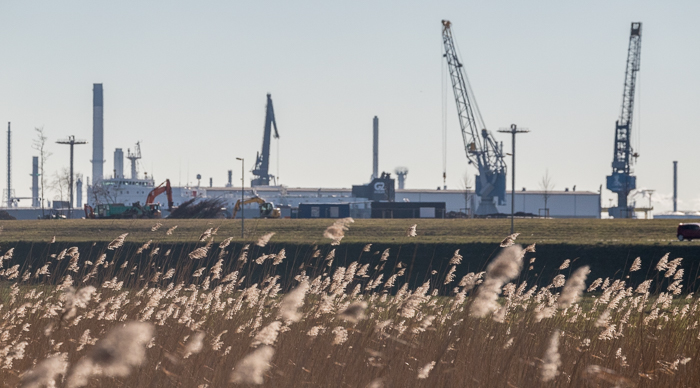 I knew this area was famous place for seeing bearded reedlings (baardmannetje in Dutch), a very cute bird that I had never seen before. When I started my walk, I saw a lot of people with big lenses and telescopes, obviously looking for birds. Most of them were going home by the time I started my walk, and at some point I felt like I had the place to myself. I didn't see any birds besides ducks and a robin though. Until I suddenly saw some movement in the reed, and saw a bearded reedling on a reed cigar – such a pretty sight! I was so lucky with how close I could come, and the blue sky behind the bird, and I'm so happy with the photos I came home with 🙂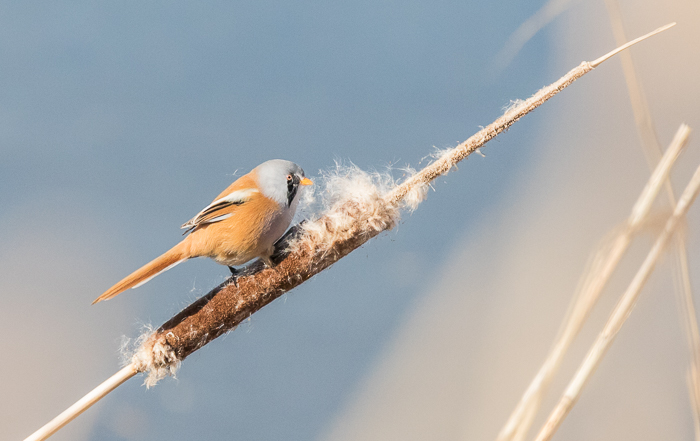 The bird was busy getting seeds from the reed cigar, and was covered in fluff that flew around everywhere.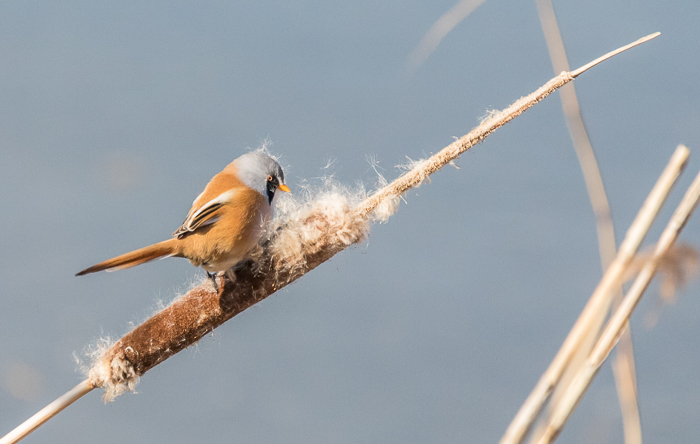 I soon discovered a female bearded reedling closeby, and at some point they sat down on the same reed cigar. What a beautiful couple!!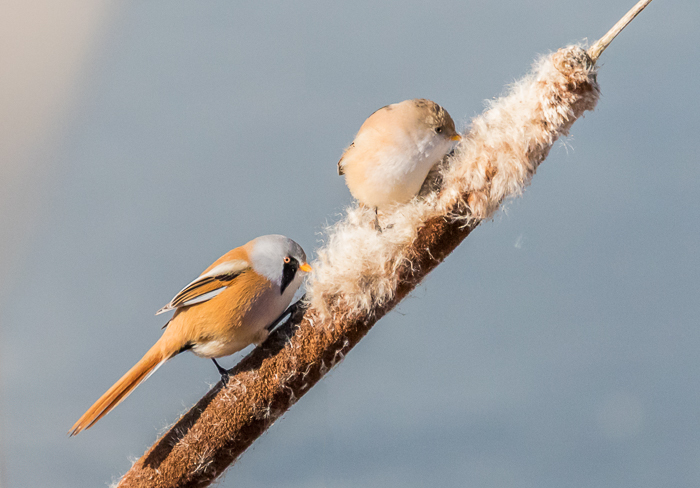 This is the lake where I found the bearded reedlings, and some beautiful clouds in the background 🙂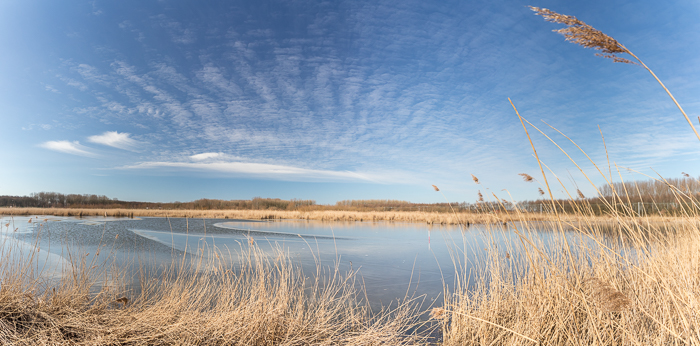 I went home happy to have enjoyed some sunshine and getting so lucky seeing these beautiful birds!
If you're also interested in visiting this area, it's easiest to navigate to Café-Restaurant 't Oeverbos
(Maassluissedijk 201-203, 3133 KA Vlaardingen, the Netherlands), where you can park your car. Rietputten is located on the other side of the road. It can be very muddy so it's best to wear wellies or waterproof boots. The route I walked can be downloaded here, unfortunately only in Dutch – but it's a very small area and you can easily make up your own route.