Two Days in Limburg
Two Days in Limburg
Between Christmas and New Year's Eve, I spent two days in Vaals (Limburg, the southeastern part of the Netherlands). Jessica and Sander (Michiel's sister and her boyfriend) had rented a cottage in Landal Hoog Vaals, big enough for 8 people. Michiel had to to work, but I thought it was a great opportunity to see a part of the Netherlands that I did not know very well.
On the first evening we went for a short walk close to the park. Limburg is the catholic part of the Netherlands, and that's quite clear from all the religious statues that are found everywhere…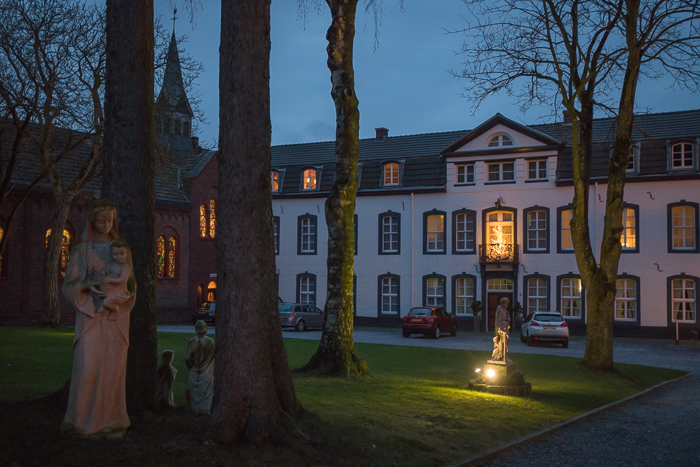 And lots of little chapels dedicated to Mary. This one was very pretty!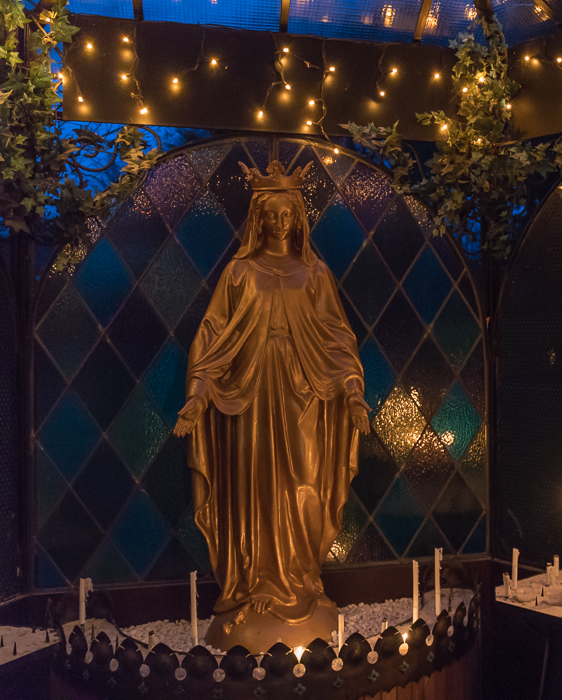 The next morning we woke up to a little bit of snow – very pretty!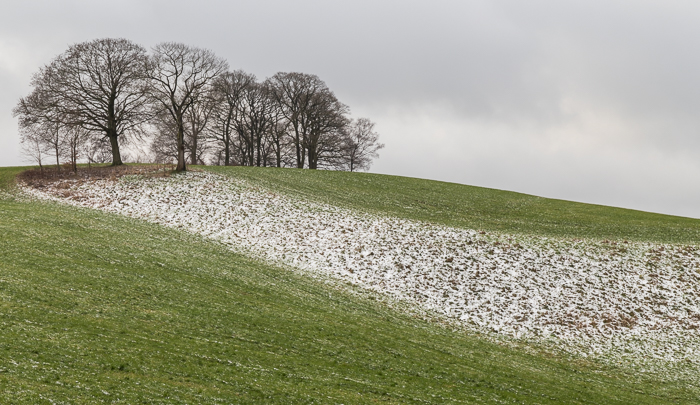 Vaals is very close to the highest point in the Netherlands – the Vaalserberg at  322.4 m high. We decided to walk there, and even though the height differences are not enormous, it was enough for a clear difference in snow cover. It got prettier and prettier the higher we walked!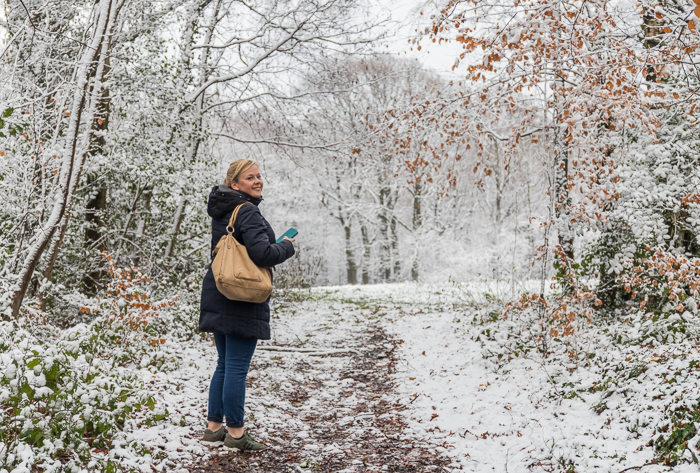 We followed the road leading to the top of the Vaalserberg, which is also almost exactly the tri-border point between the Netherlands, Belgium and Germany.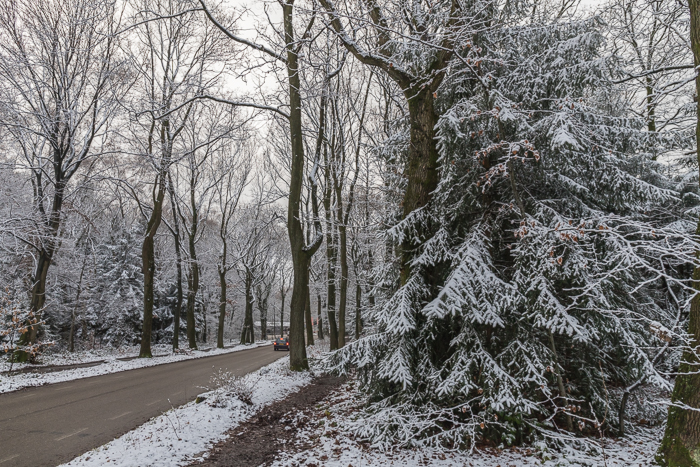 I loved walking through the unexpected winter wonderland!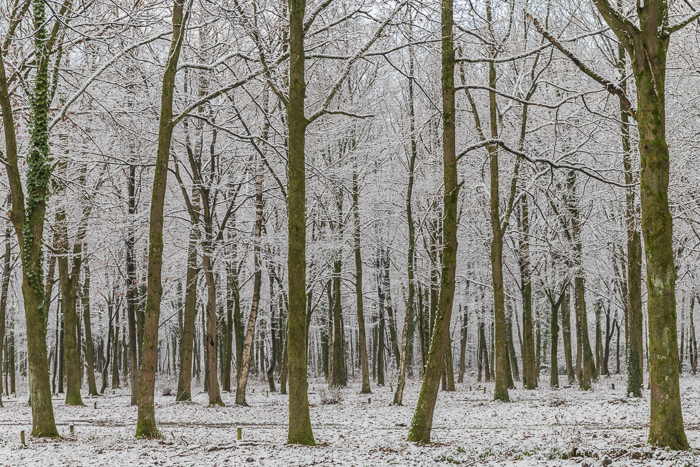 I took a detour following some small paths, so pretty…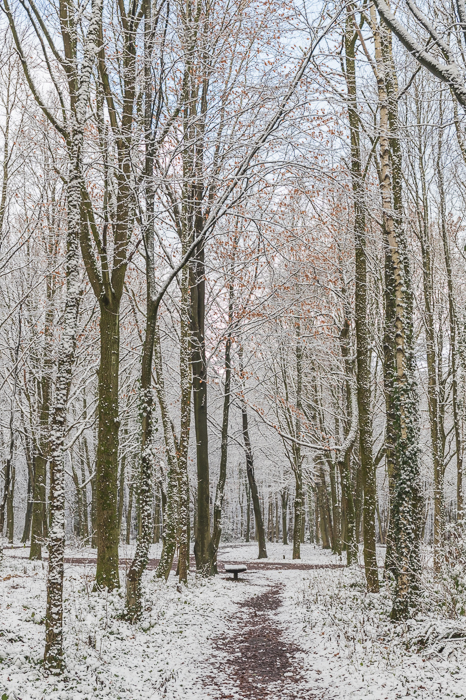 When we reached the top, we treated ourselves to a great hot chocolate 🙂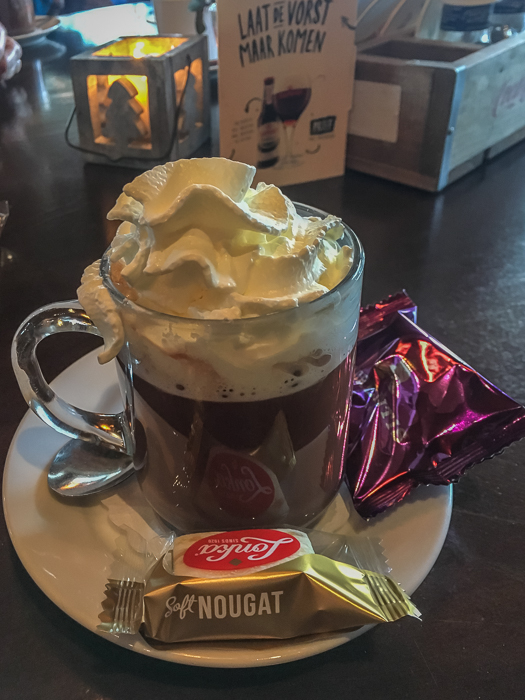 I tried out the labyrinth with Sander and his two boys. We thought it would be quite easy, but we were so wrong!! We got lost for ages. In the end only one of Sander's sons managed to find his way to the middle of the labyrinth. We cheated by walking there from the exit, and I then tried to find out where we went wrong – but I STILL got lost 😀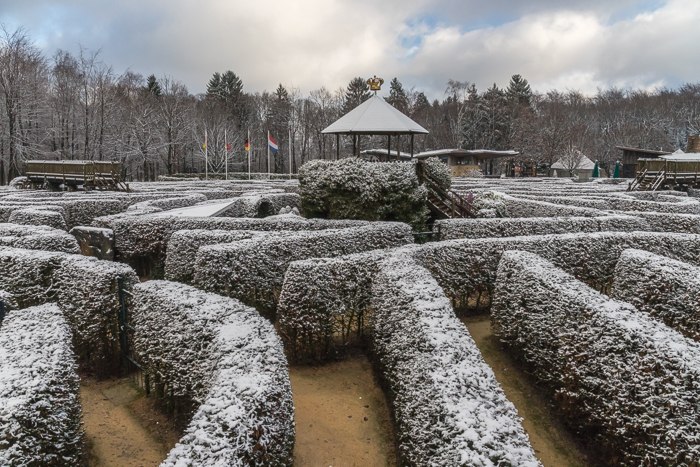 This is all of us at the tri-border point 🙂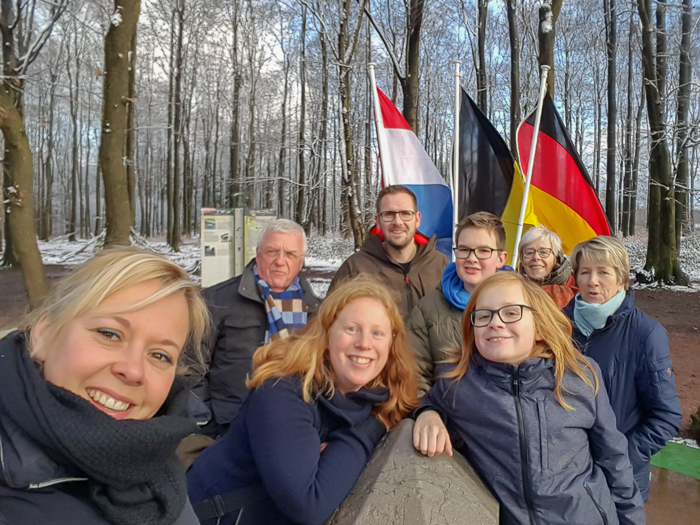 We walked down again. The snow was melting a bit, I loved the contrast between the white snow and the dark leaves on the ground.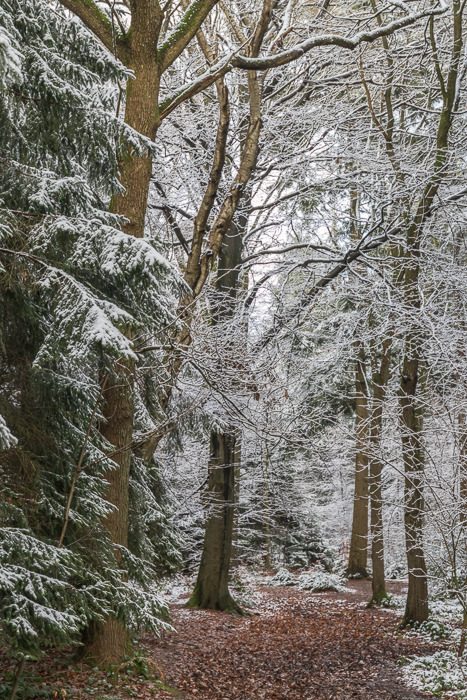 This is the Wilhelmina tower, which we didn't climb but the view must be quite nice!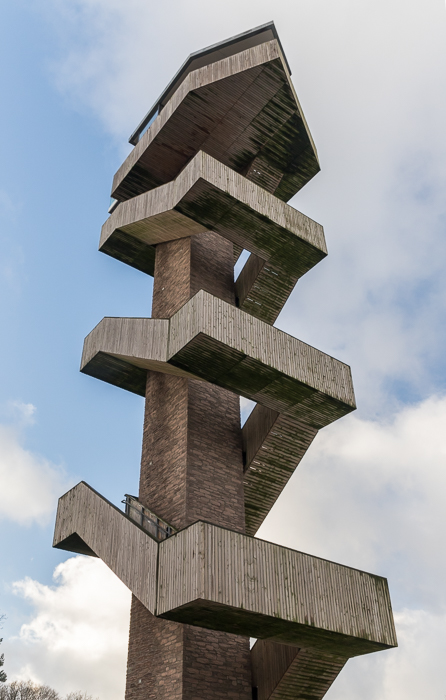 In the evening we decided to visit the Christmas market in nearby Maastricht. On the way we saw this beautiful sunset…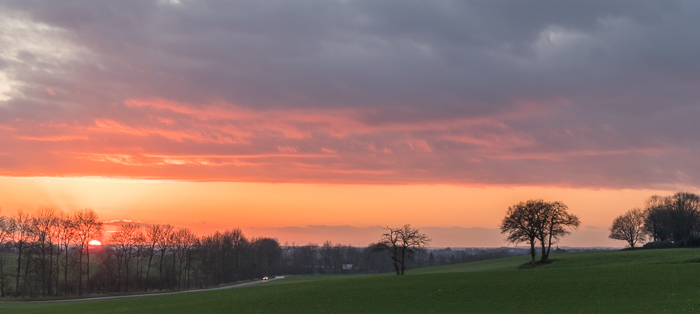 Maastricht was nicely decorated with Christmas lights everywhere. It's such a beautiful city, and quite magical with all the lights…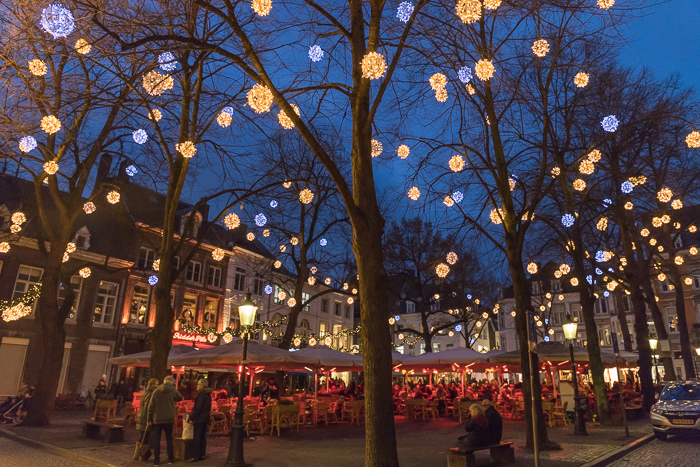 The Christmas market was really nice – we enjoyed glühwein, hot chocolate and a couple of very tasty treats.
I had to return to Rotterdam the next morning, but I really enjoyed this short trip to Limburg. I'll have to come back to explore more of this beautiful part of the Netherlands!