Wereldhavendagen (World Port Days) in Rotterdam
Wereldhavendagen (World Port Days) in Rotterdam
The first weekend of September the World Port Days were held in Rotterdam. There were LOTS of activities, and it was hard to choose what to do! On Saturday we took a guided tour of "De Rotterdam", the really cool building with three towers next to the Erasmus bridge in the photo below.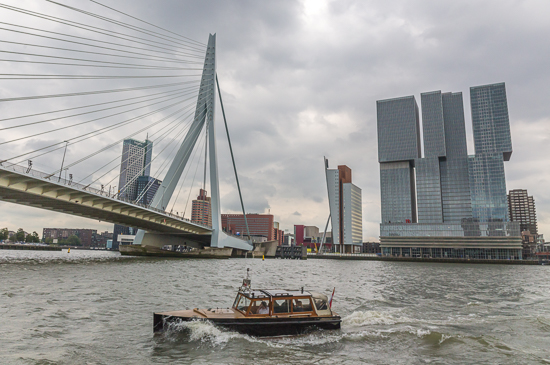 De Rotterdam was designed by architect Rem Koolhaas, and it was built right in the financial crisis – this was possible because Rotterdam municipality was paying a large part, as they would use half of one of the towers as office space. The photo below looks up from between two of the towers.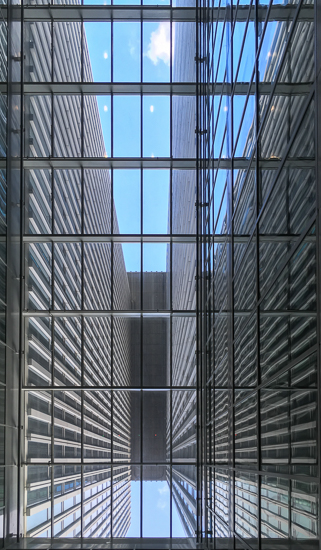 There are several restaurants and a hotel housed in the building, lots of offices, plus one tower has residential spaces. It's the largest building in the Netherlands!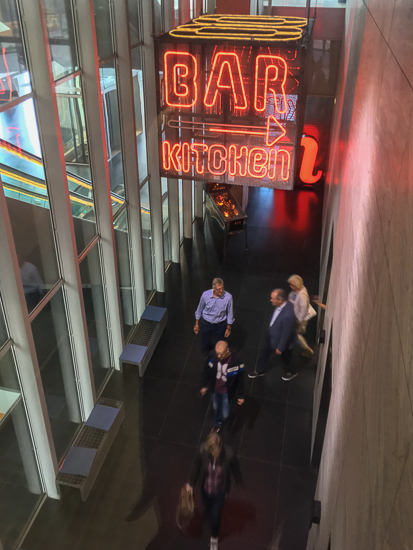 The motto of the building is "vertical city" – I can see why! As part of the tour we went up to the 31st floor, to an empty office. The view took my breath away! I could hardly listen to our tour guide anymore, because I just had to keep looking at the view. The photo below shows the new Luxor theatre (bottom left), the floating forest and the floating pavilion (a pilot project for floating architecture, mainly used for conferences).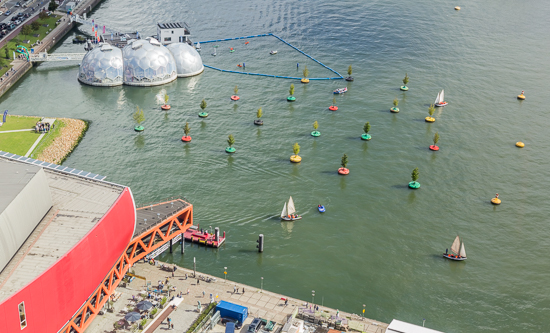 On the other side there was an amazing view over Noordereiland, an island in the middle of Rotterdam. Such a cool view!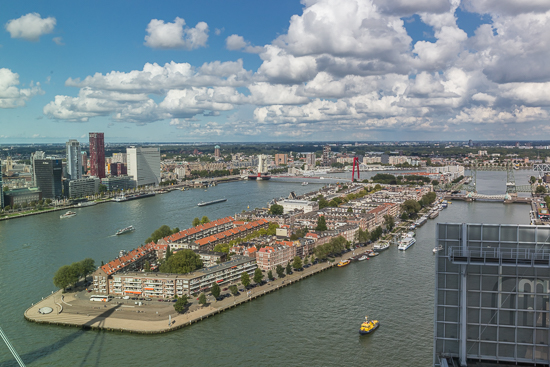 And then of course, the view over the Erasmus Bridge and the Rotterdam city centre. Wow…. You can see lots of activity on the river below, which was part of the World Port Days.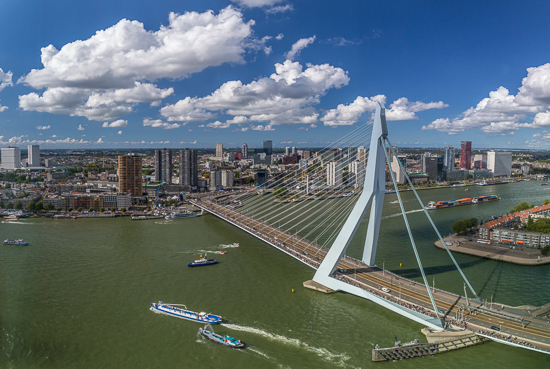 On Sunday I had a friend visiting and we joined an excursion to ECT Delta Terminal – the European Container Terminal at Maasvlakte (an industrial area which was built as a manmade island). Rotterdam is the biggest port in Europe, and ECT is the biggest container operator in Europe, so everything was HUGE. Since it was Sunday, not much was happening though, but it was still impressive seeing trucks and cranes operating without drivers!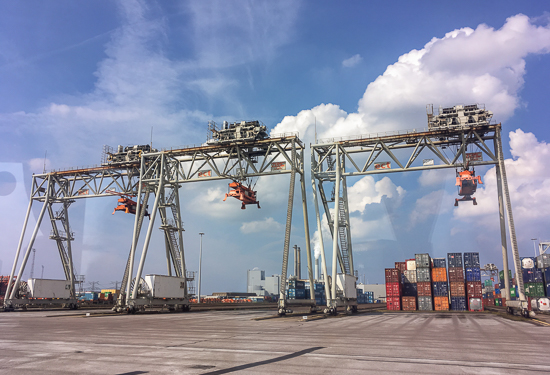 Especially for the World Port Days, ECT had made a demonstration area where you could visit cranes and drive in big trucks (well, sit next to an ECT driver). Unfortunately the queue for going on the big cranes was so long that we never made it – I'll have to come back next year!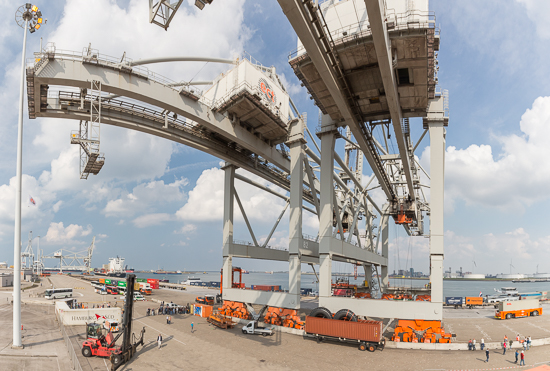 Here too there were lots of vehicles driving around by themselves – a bit creepy but cool!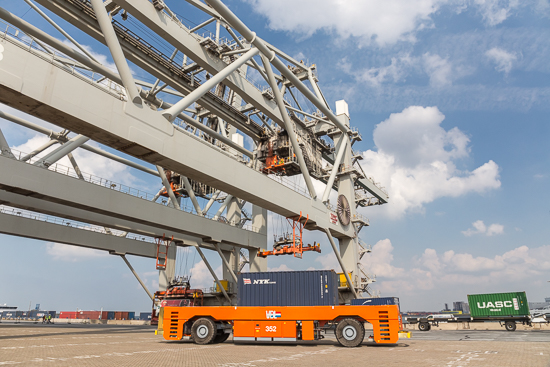 We did go up a smaller crane, and had to wear orange safety gear and a helmet. Everyone says I should get a job in the port of Rotterdam because this looks good on me 😀 haha…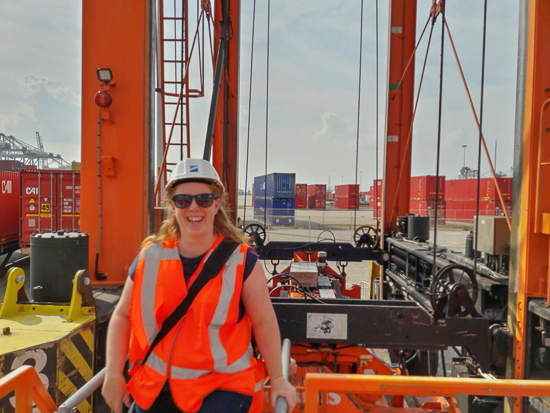 Back in Rotterdam, we had a look around all the ships moored in the city centre for World Port Days. Here's a view across the river, with Hotel New York dwarfed between its big neighbours!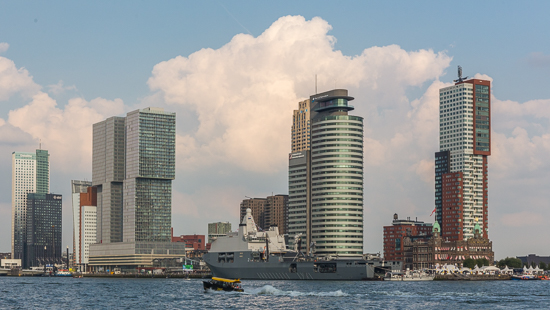 I wish I could have joined more excursions or guided tours – it was so much fun! I'm already looking forward to next year 🙂