I spent the first part of my holidays in the Netherlands in Drenthe, a province in the north of the country. As a child and teenager, I went there every summer, but I hadn't really been back. I always loved it there and even secretly hoped we would move there 🙂 so I was excited to finally go back! I spent three nights in Dwingeloo, at the lovely B&B Het Rustige Heuveltje. Dwingeloo is a small (and pretty) village, located close to three major nature areas: National Park Dwingelderveld, National Park Drents-Friese Wold and nature reserve Holtingerveld. Perfect!
I arrived early in the afternoon, and the weather was beautiful, so I cycled to National Park Dwingelderveld – a large moorland area. From the visitor centre, I did one of the loop walks (this one was 7 km). The first part went through the forest, and then you came out in the open moors, all flowering in purple… beautiful!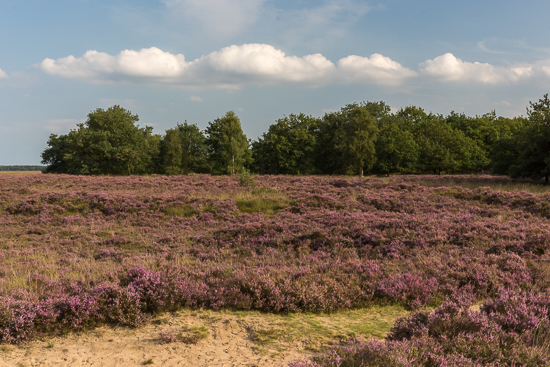 I walked on small paths like this, and enjoyed the warm sunshine 🙂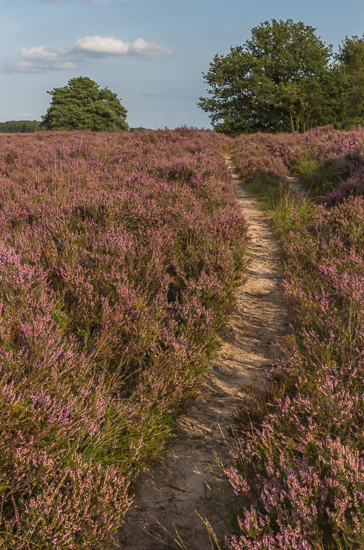 I met a flock of Drenthe Heath Sheep, which they say is the oldest sheep breed of the Western Europe continent. They're very pretty.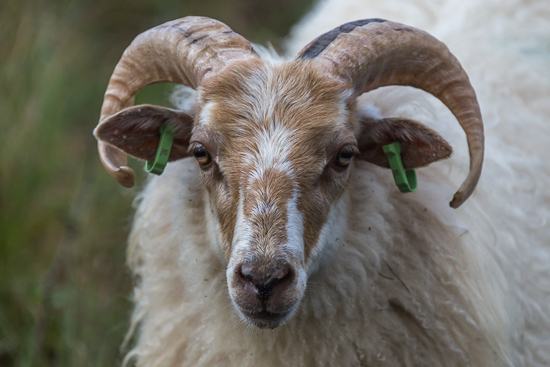 Here is a larger part of the flock, with the purple heather in the background.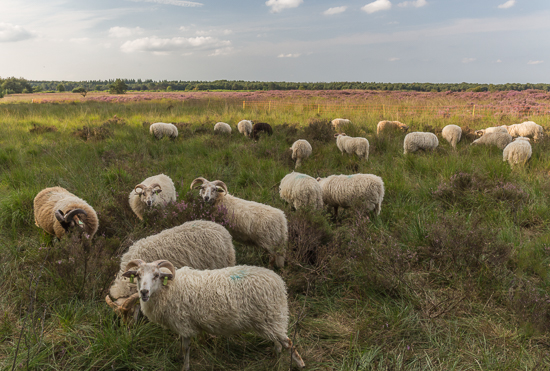 I continued my walk, and enjoyed the pretty clouds!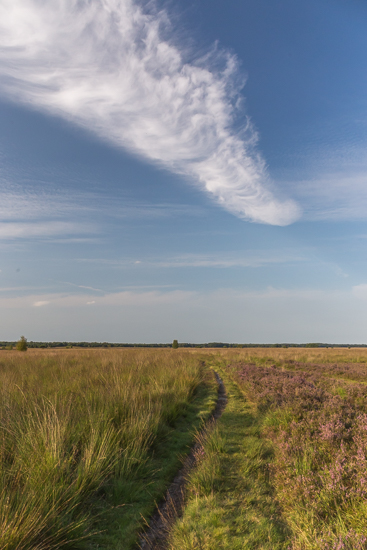 Later one, the walking path joined with a cycling path. Still it was a narrow path and I hardly met anyone. I sat on a bench by this lake for quite a while, reading a book…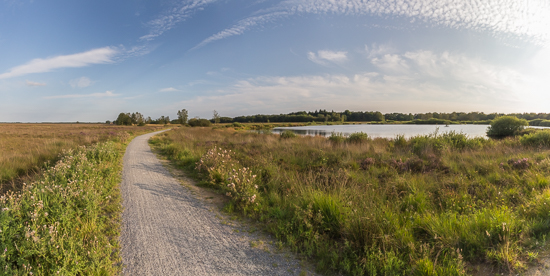 Another very pretty cloud!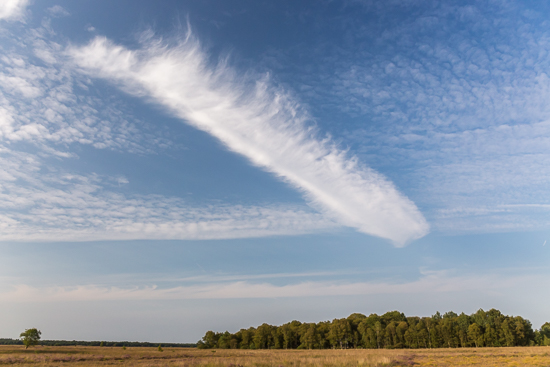 This was back at the visitor centre, where they have a pond and jetty so kids can play and catch insects in the pond. A really nice place!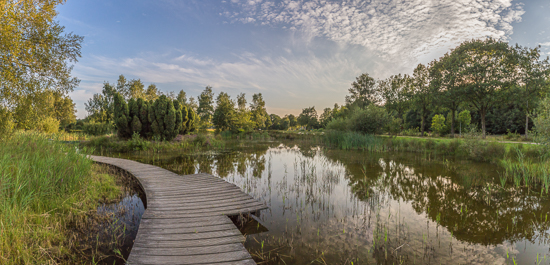 Cycling back, I enjoyed the soft sunset colours from this bench…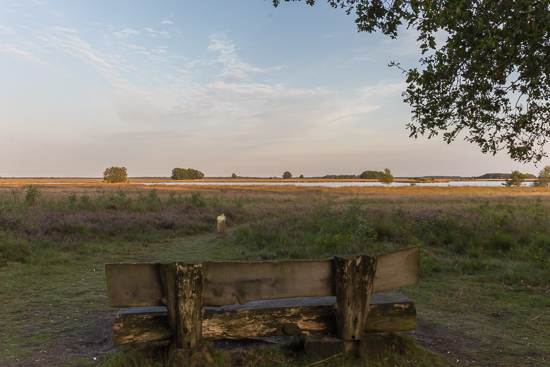 I also visited the nearby birdwatching hide . I only saw geese from there, but it was a nice place.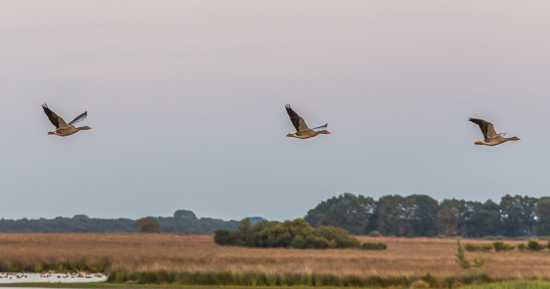 Sunset view from the birdwatching hide…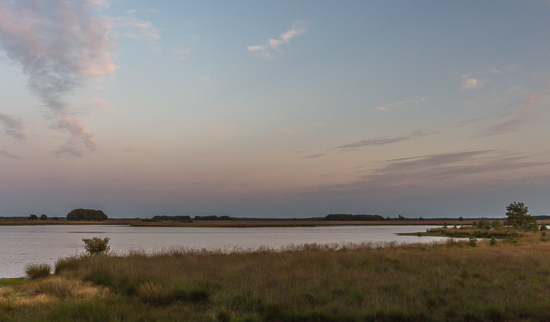 The next morning, I decided to wake up really early to watch the sunrise. I hadn't really prepared though, and wasn't sure where to go. So I just cycled into the countryside until I found a good place to take some photos. I loved the huge pink arch in the sky!

It was a calm morning, and I had the countryside almost to myself 🙂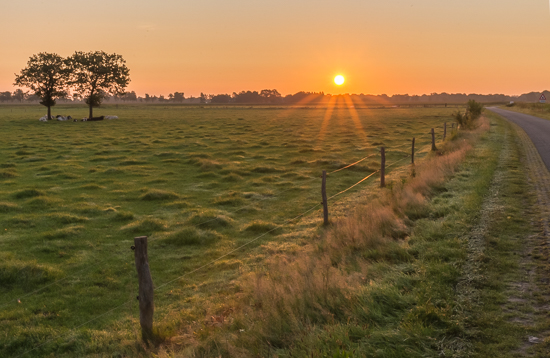 The fireweed growing next to the road was far past its peak, but still pretty…

Early morning Drenthe countryside 🙂
The sun peeking from between two trees on my way back to the B&B for breakfast.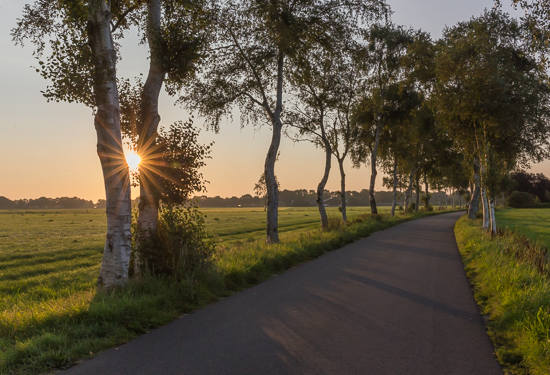 After breakfast I decided to cycle to National Park Drents-Friese Wold. Already from the road leading into the park, the views were fantastic. A large open area with flowering heather and a couple of old oaks standing alone – so beautiful!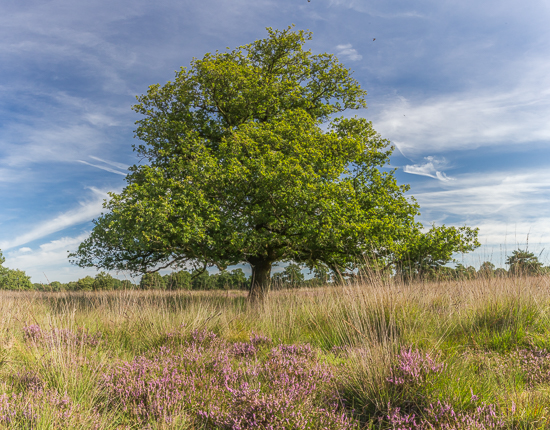 I went for a very long walk that day (15 km), with lots of pretty views – and again some very pretty clouds!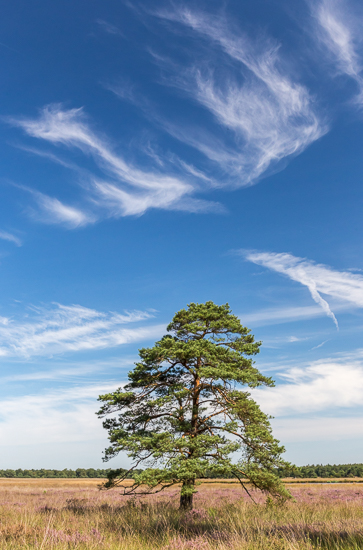 A large part of the walk went through the forest. Somehow I don't take a lot of photos in the forest, I am more in my element in the open areas with big skies – perhaps that's the meteorology geek in me? 😉 So here's one other photo I took during that walk, a very pretty mushroom on a tree…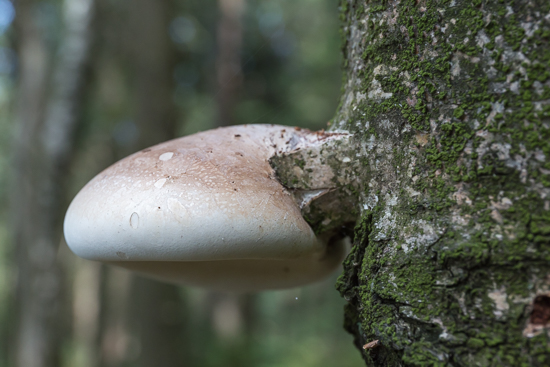 The next day I visited nature reserve Holtingerveld. Here I cycled over really small paths through the forest, at times it felt more like a footpath than a bike path – luckily I didn't meet a lot of people coming from the opposite direction 🙂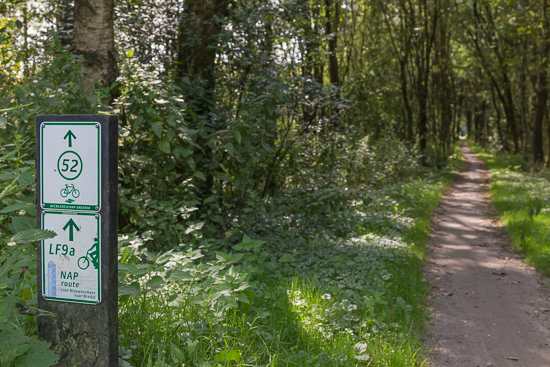 At some point the path was blocked by some Scottish Highland cattle. They are so pretty! They seem so exotic in the Dutch landscape, but they have been around for a long time. I'm always a bit scared of the ones with the really big horns…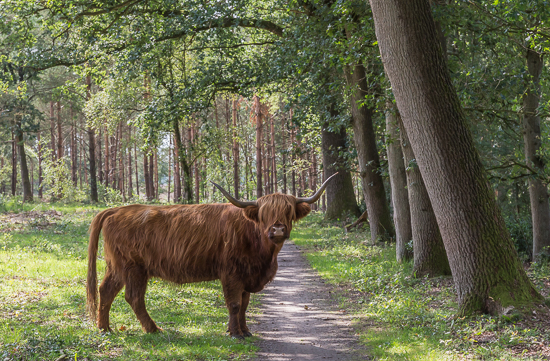 This young one was pretty harmless though, he was lying down right next to the bike path and wasn't bothered by me at all.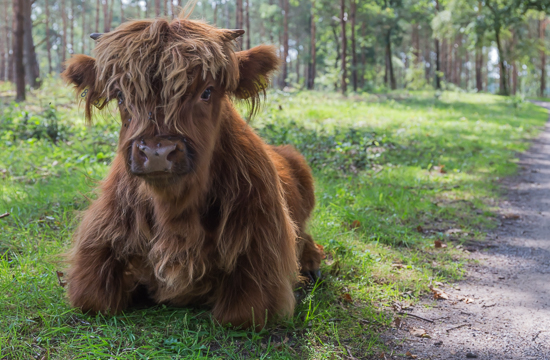 This baby was even cuter – and crazier! He/she seemed a bit in love with my bike, and licked it all over! The handlebars, the breaks, the pedals… at some point it even started licking my trousers but that made me take a step back 😀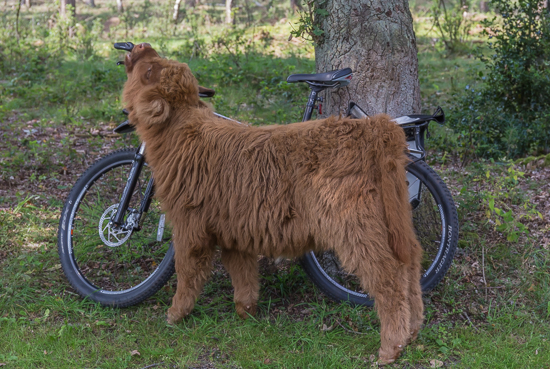 Funny little creature! A bit like a very big dog! 🙂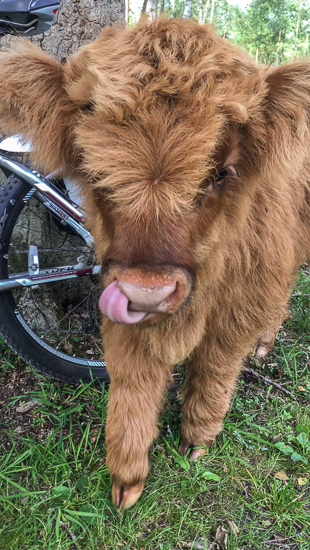 Although it was only August, there were some signs of autumn already, like these twin mushrooms next to the bike path: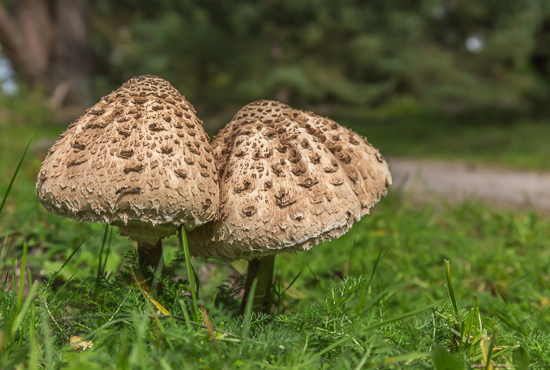 I continued my bike ride to a large open area with heather.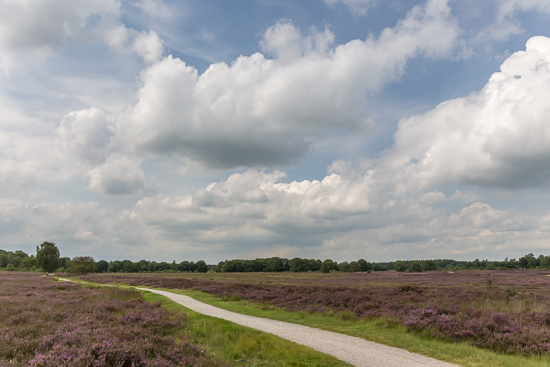 This area is also famous for its hunebedden, or dolmen. Almost all of the dolmens in the Netherlands are in Drenthe. They are over 5000 year old , built with erratic boulders that were carried from Scandinavia by the large ice sheet during the ice age. When the ice retreated, the boulders were left behind. The dolmen were burial chambers, and used to be covered by soil. Here you can see a large one, in front of the flowering heather.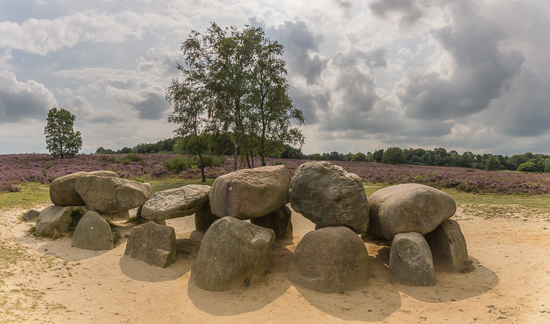 On my last day in Drenthe I went for a bike ride to Dwingelderveld with my parents. It was a beautiful day, we cycled over the open heather area…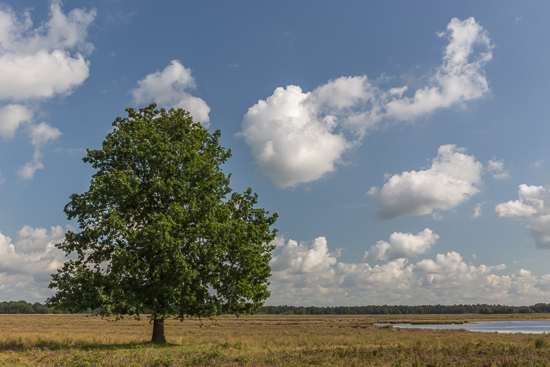 And came across this group of cows standing around in the vibrant purple heather. So beautiful!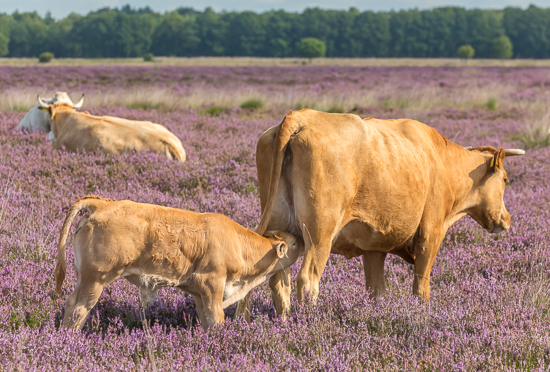 Especially this little baby… 🙂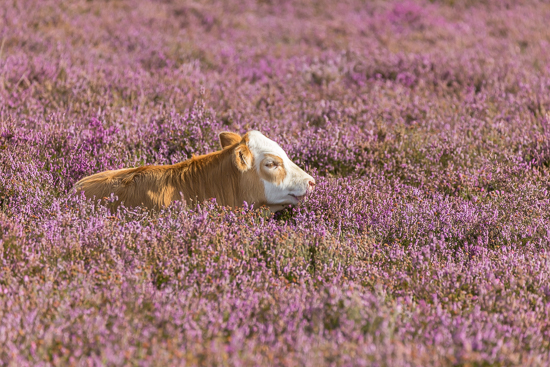 More cows in the heather 🙂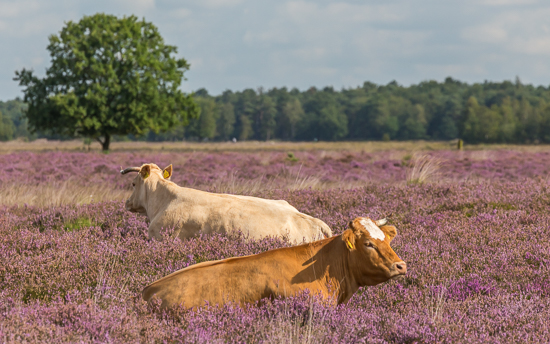 At some point we saw a sign for the bike path that was voted "most beautiful bike path in Drenthe" – of course we had to try it! It was really beautiful indeed, but unfortunately also really busy as there was a cycling event going on which meant a constant stream of cyclists coming from the opposite direction. So I didn't take that many photos, but we did stop at this pretty reflecting little lake along the way:

We also stopped at the visitor centre of the National Park, where we had a look around their flower garden, especially designed to attract bees and butterflies – looks like it's working 🙂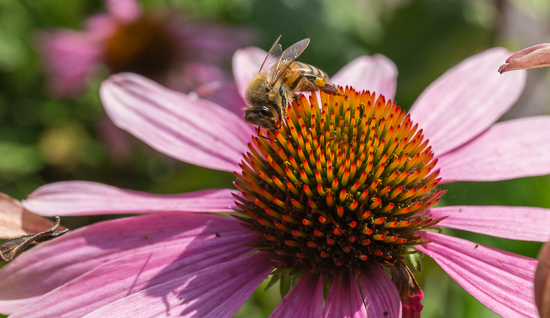 I had a great time in Drenthe, and I'm sure I will be back soon!