After San Marino, we spent two nights in Modena. We were there on Easter Sunday and Monday, which meant a lot of places were closed. When we arrived, we went to the nearest restaurant (across the street from our hotel) for lunch. It was full of big families having Easter lunch, but they managed to squeeze us in. Modena is famous for its food, and we weren't disappointed… We started with this amazing fish starter…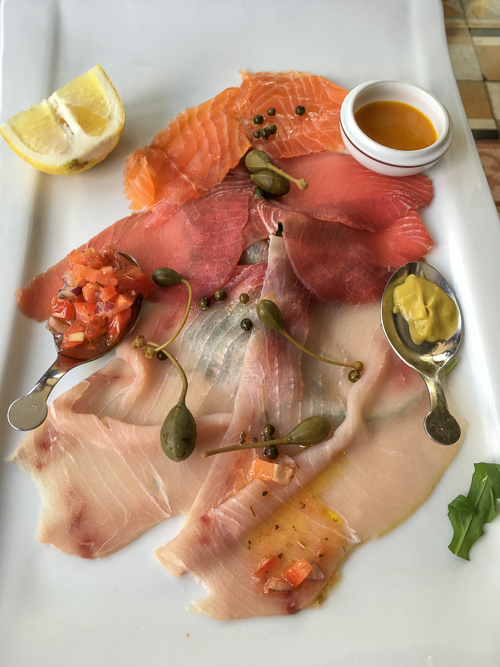 Then Michiel had gnocchi, and I had the seafood risotto. It was all really good!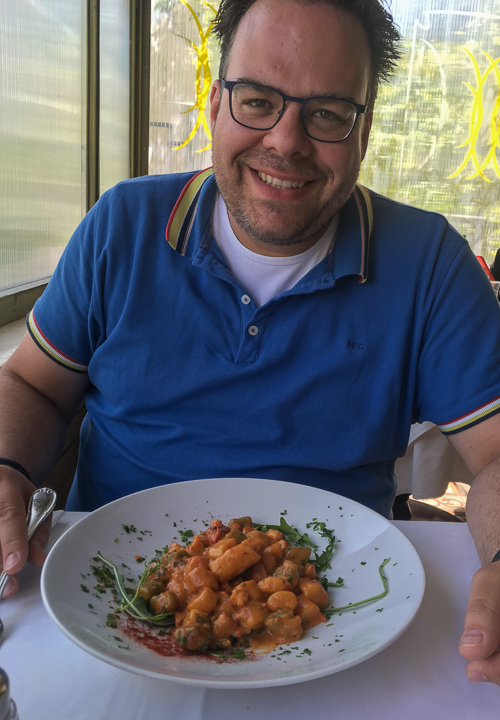 Afterwards we went to the city centre of Modena – this is the central square Piazza Grande, pretty empty on this Sunday afternoon.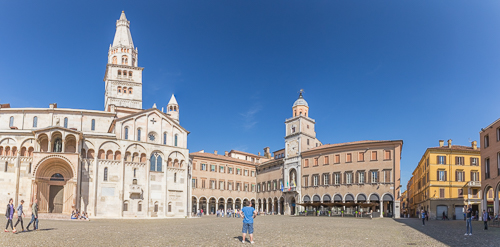 Modena cathedral is a curious mix of styles – I was most impressed by this window made of stone!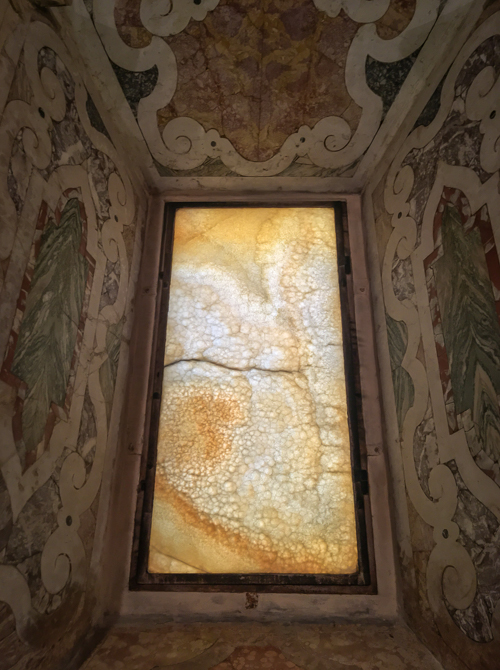 We walked around the town with its colourful houses…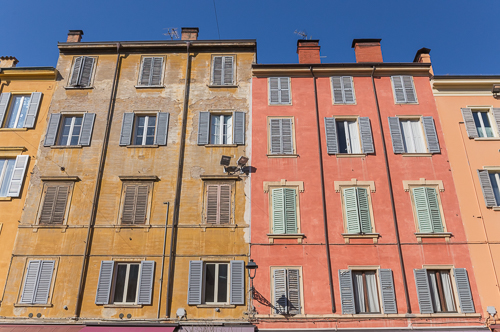 Before returning to our "castle" hotel – really nice place actually, just outside Modena.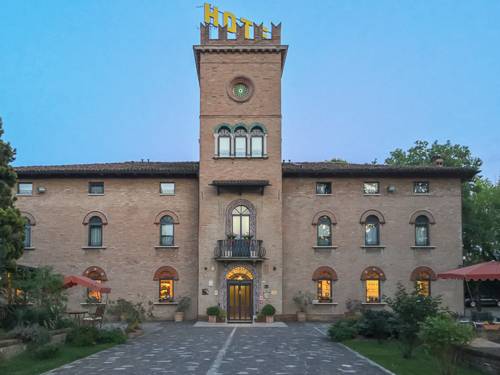 The next day we decided to visit the Ferrari museum in nearby Maranello. It's not that big, but it was surprisingly fun!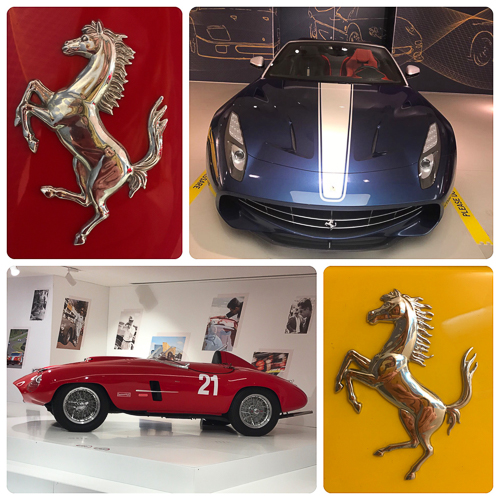 I have to admit, quite impressive…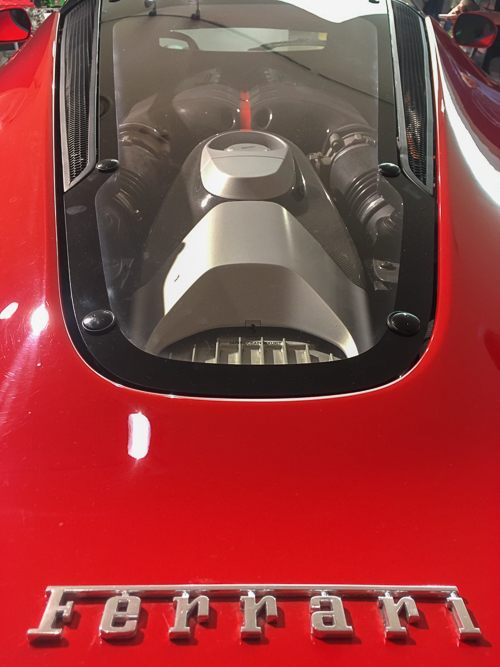 On Monday evening it was nearly impossible to find a restaurant that was open and not fully booked. We ended up in this crazy-ugly-seventies restaurant (look at that painting behind Michiel!) which had a smoker's room and gave out bibs with the seafood pasta. It was actually quite a funny experience, and the food was good!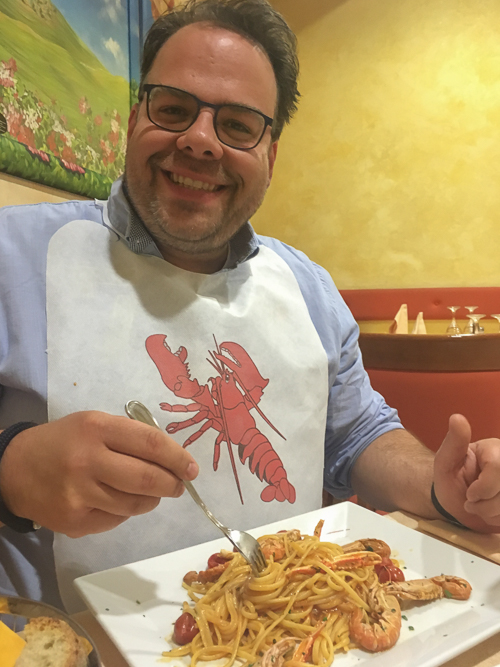 Our visit was a bit random due to a lot of places being closed over Easter, but we had a lot of fun and enjoyed the regional food. Next stop: Venice!