One day in December I rented a bike in Rotterdam and followed the river Rotte (which Rotterdam is named after) almost all the way to its source. It's a beautiful trip, especially on this frosty sunny day! A very Dutch landscape, with a lot of windmills…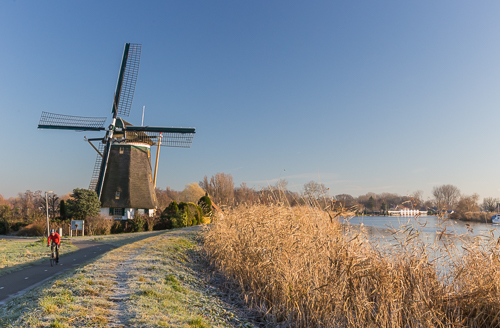 There are houses along some parts of the river. Must be a nice place to live!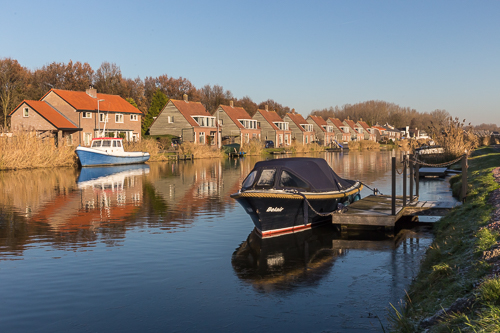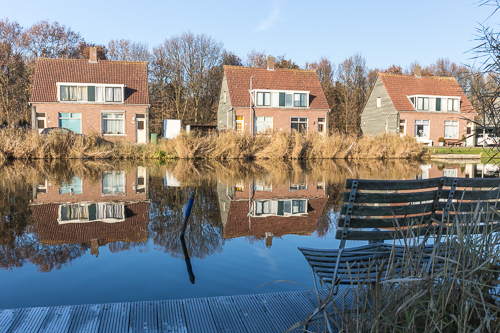 I rented my bike from the train station. The train company has a very good deal on rental bikes, and I only paid 3,20 euro for 24 hours. So convenient!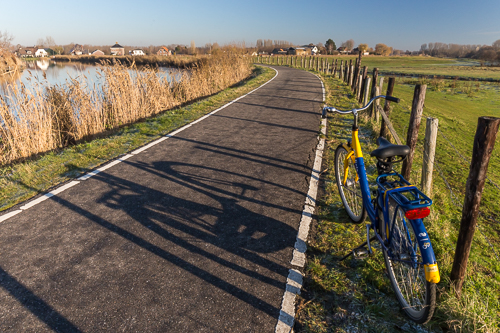 Beautiful house on the river…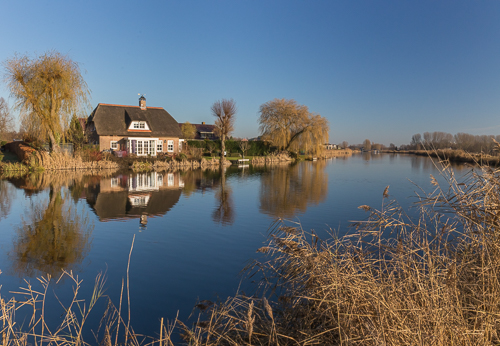 At some point you reach the recreation area Rottemeren. A really nice area where no cars are allowed, and there are many jetties in the lake. Some were very fotogenic, I took a lot of photos of this nicely shaped jetty…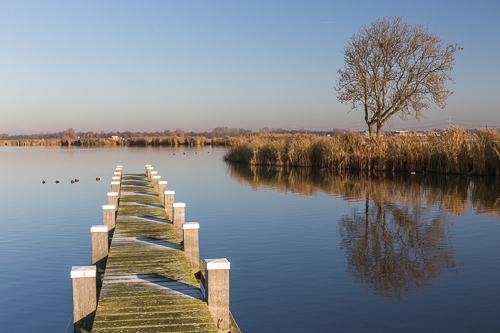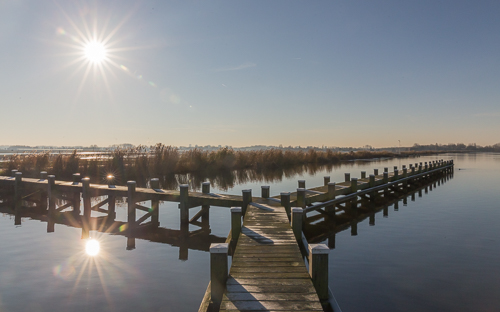 Another windmill along the way…
Which also had a jetty next to it…

Here I crossed a bridge over the river and returned along the path on the other side. Nice view from the bridge!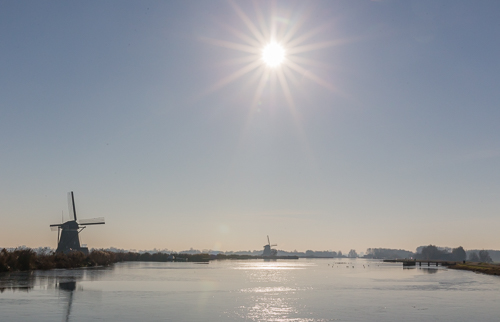 Further along I saw this pretty bridge…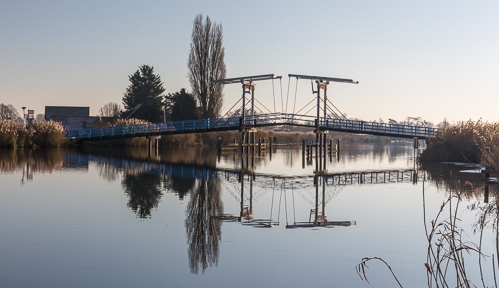 I cycled back along the Kralingse Plas, a really nice lake with amazing views of Rotterdam. Here they also built some jetties, and I love the Rotterdam skyline view on the other side.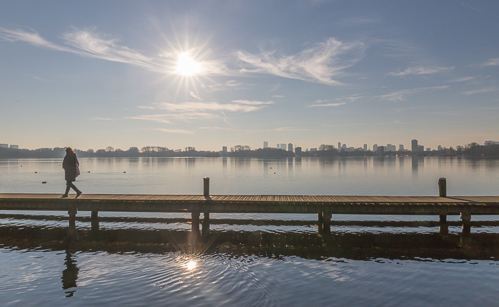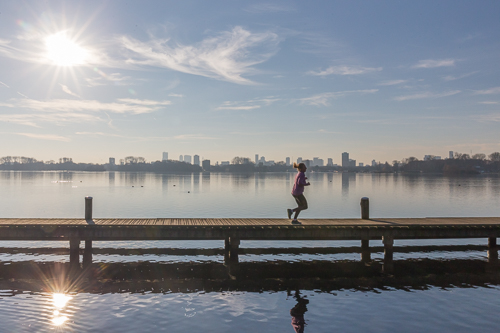 After this, I cycled back to the central station to return my bike. The station is a really cool modern building…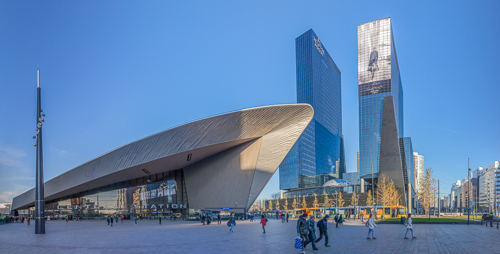 I had cycled 38 km – beautiful ride! Here is a map of the trip…