A Volkswagen!
A Volkswagen!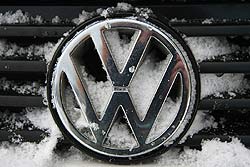 After years and years of dreaming about it, I finally own a Volkswagen! I've always been crazy about them, first the Beetle and later also the Camper van…
I took photos of them all over the world (click for a large version):
And own many miniature ones…
And now… we own a 1997 Volkswagen Caddy… HAHA.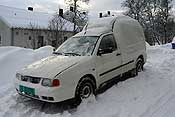 We actually almost bought a beetle but as they are not very reliable, and with all the snow and ice here, we thought it was a bit too risky… So we went for this bargain van, it's actually quite nice and it's possible to sleep in the back so it's *almost* a camper van 🙂
Other great news: I am an aunt now! My brother Bart and his girlfriend Kaya just had a baby girl a few days ago, her name is Mare. I've put a link to their weblog on this page, they have just place some photos 🙂 I'm looking forward to meet my (first ever!) niece… I'm going for a visit in a few weeks.
Have a good weekend!