Fotoverslag Kerst in Nederland
Fotoverslag Kerst in Nederland
Hallo!
Gelukkig Nieuwjaar iedereen! Ik ben weer terug in Norwich en weer terug aan het werk… De foto's van het skien vorige week volgen zeer binnenkort, maar ik zal eerst even een fotoverslag plaatsen van Kerst in Nederland en een paar foto's van de sneeuw in Norwich.
(Klik voor een grote versie van de foto's)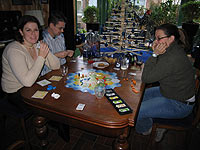 Catan met Célia, Gert-Jan en Paola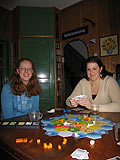 Célia en ik, en mijn nieuwe bril!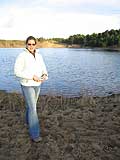 De Oosterplas in de duinen, 1e Kerstdag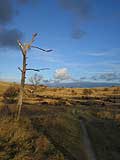 Erg mooi stukje in de duinen, vooral in dit licht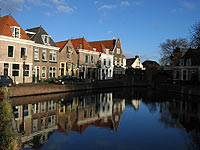 Spaarndam op 2e Kerstdag, mooi weer!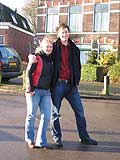 Paul & Esther
Paul legt Paola uit hoe een koe werkt 🙂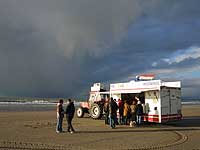 Lekker dreigende luchten op het strand!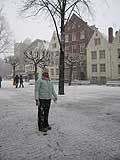 Paola voor het eerst van haar leven in de sneeuw!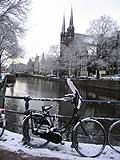 Sneeuw in Amsterdam levert mooie plaatjes op 🙂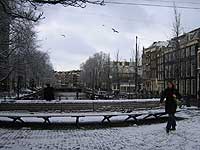 Nog eentje..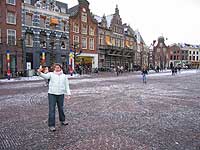 Paola op de Grote Markt in Haarlem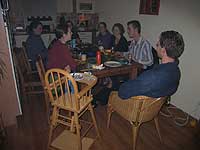 Gourmetten bij Elke en Bent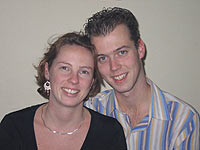 Marjon en Leon, speciaal voor Leon die als enige mijn weblog bijhoudt!!
Elke en Lucas, die er zeer binnenkort een broertje of zusje bijkrijgt, ben heel benieuwd!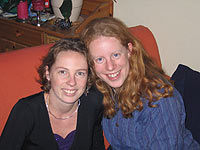 Marjon en ik 🙂
Terug in Norwich lag er veel sneeuw, hier wat sfeerplaatjes…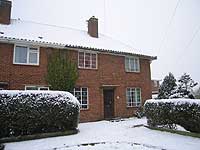 Het huis in de sneeuw!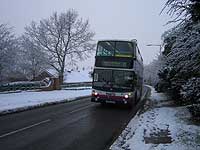 Deze bus neem ik als ik de stad inga of naar het station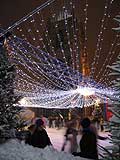 De ijsbaan voor het Forum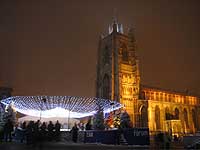 De ijsbaan en een van de vele kerken
Ok dat was het voor vandaag, de ski foto's volgen denk ik morgen. Groetjes!
Hanneke