Fjällbacka, Sweden
Fjällbacka, Sweden
Last Saturday I drove to Fredrikstad early in the morning. By the time I reached the old town, it was 09:30, but it was still totally deserted…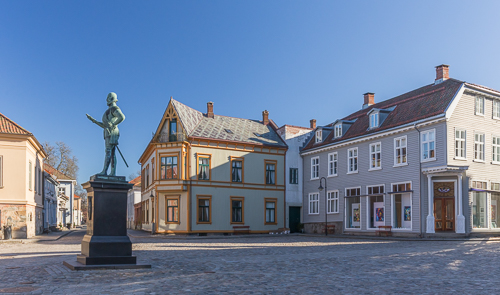 After some lovely french toast made by Marie, we got back in the car and drove to Sweden. Our destination was Fjällbacka, a really picturesque fishing town / summer resort on the west coast of Sweden.
The town is lively in summer, but now in the off season it was very sleepy. Almost all shops had signs on them, saying they's reopen "1 April", "After Easter", or even "in June"! No problem for me, I prefer to visit places when they're deserted.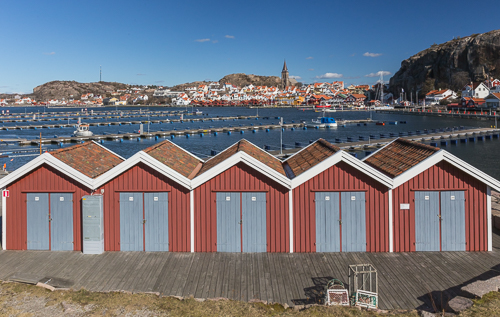 Especially when the weather is actually nice, as it was on Saturday. We even found a bench in the sun and out of the wind to have lunch – so nice! After lunch we walked up to the impressive Kungsklyftan, a cleft or gorge with huge stone blocks wedged in like a roof.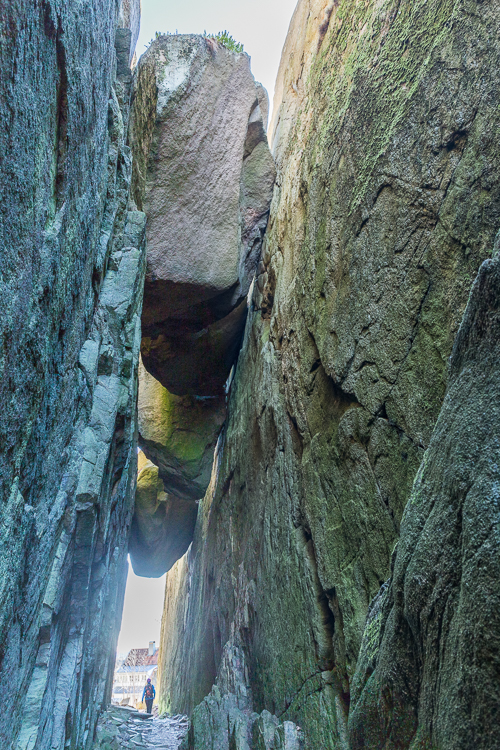 From there, you can climb stairs up to Vetteberget, with great views over the town…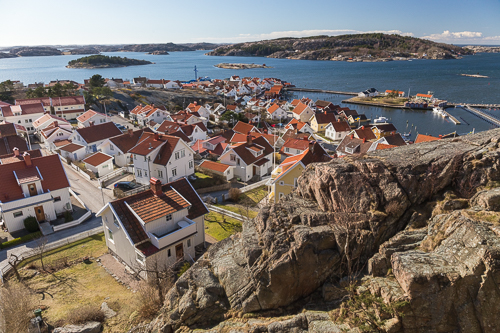 The landscape on top of Vetteberget was really pretty, as were the clouds…
On the other side we had a nice view towards the town and the church, as well as the archipelago of islands.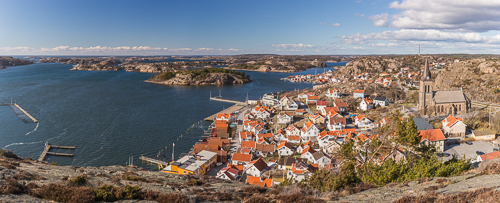 We also walked around an area with a lot of fisherman's cottages. They were so pretty!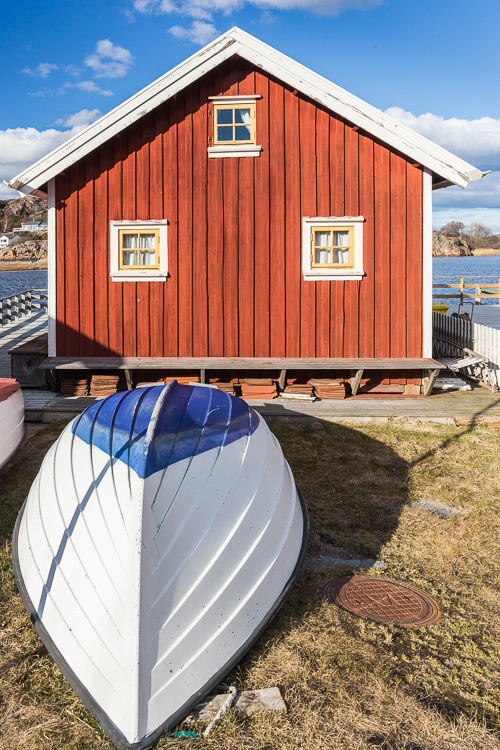 And we found lots of nice things to photograph, like this color coordinated collection of fishing gear.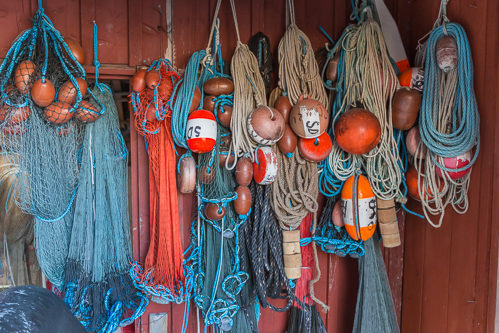 And nets hanging on the outside wall…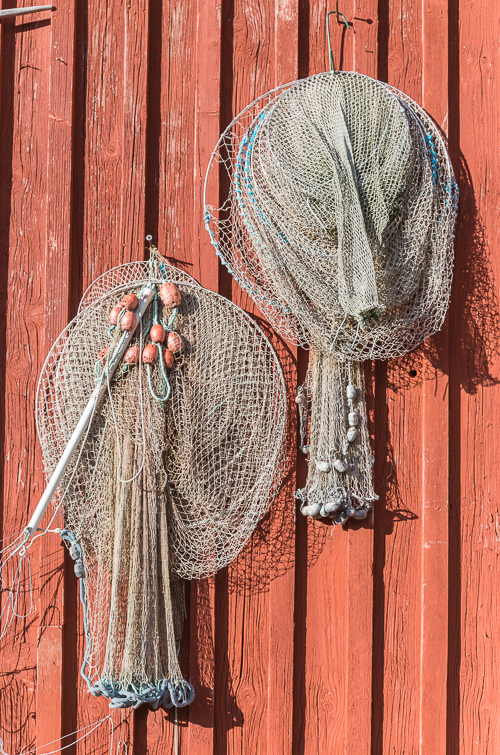 So idyllic…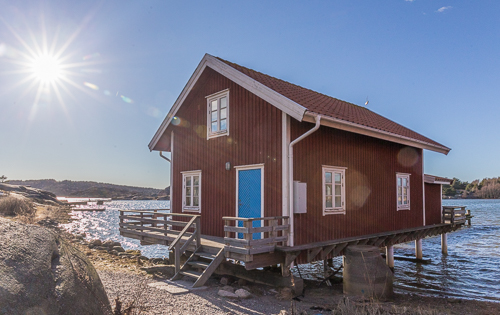 We also went for a short hike at Veddö Naturreservat, a nature reserve a few kilometers outside Fjällbacka. You could walk all around the peninsula, and they built this lovely boardwalk to connect two beaches.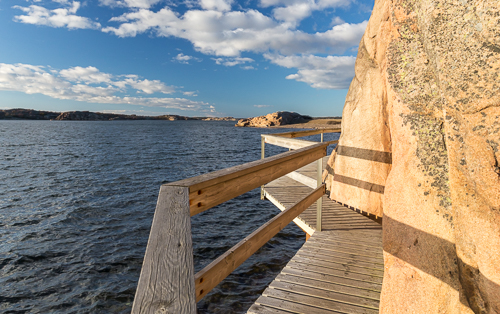 It even had a built-in bench! Very nice…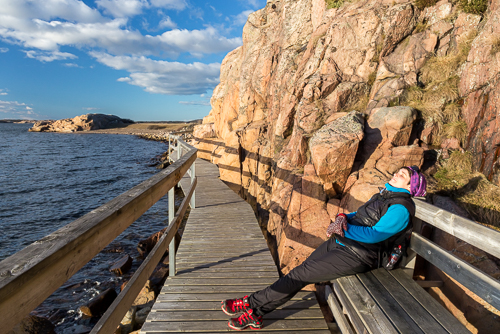 Lovely views when the colors started to get soft towards sunset.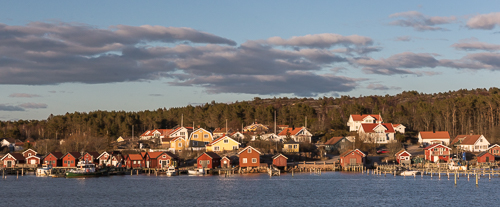 We took the scenic road back towards the border, and I was hoping to find a nice place to watch the sunset from. We found a dead end road with views over the fjord reflecting the sunset, soooo pretty…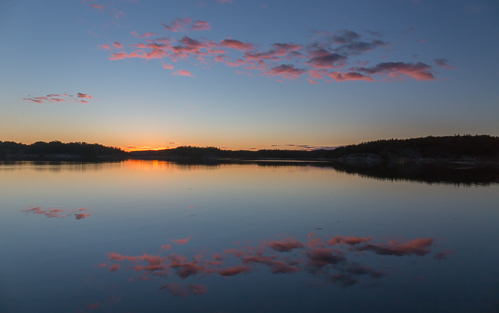 There were lots of summer cottages and jetties by the fjord.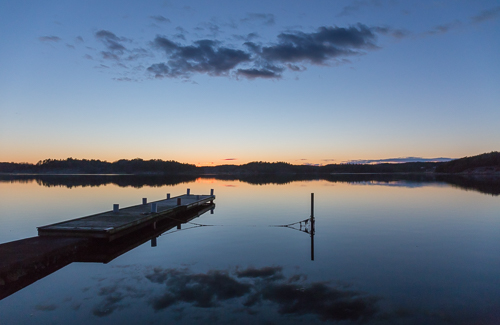 Marie on the jetty at sunset…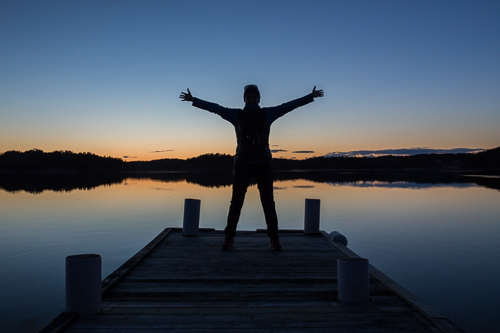 And a group of geese flying over in the sunset, beautiful moment.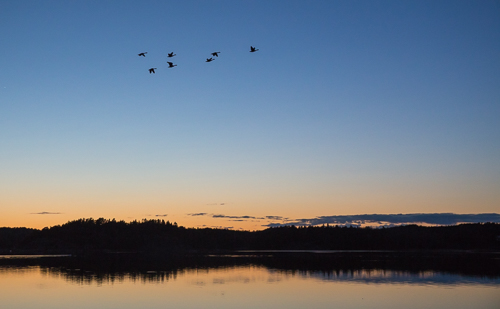 What a perfect day! I had dinner with Marie in Fredrikstad, and then drove back to Oslo. I had driven about 400 km that day, but I really enjoyed it. So much so that I'm taking Michiel to Fjällbacka this weekend, and we're combining it with watching the crane migration at Hornborga lake – I'm looking forward!