While in the Netherlands, of course I visited my baby niece Mare (born on the 20th of February). I still can't quite believe I am now actually somebody's aunt, but Mare is very cute! And so tiny… Here are two photos taken yesterday (click for larger versions).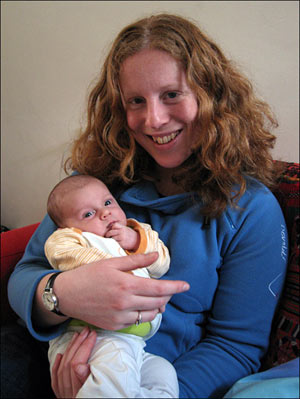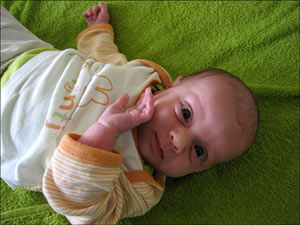 Today I visited the Stedelijk Museum in Amsterdam with Gert-Jan. This is a modern art museum I always wanted to visit, but they are now at a temporary location while the museum is rebuilt. There wasn't that much to see, but the exhibition of 60 years Magnum photography definitely was worth visiting, I was very impressed! Martin Parr is a Magnum photographer that I particularly like, he has brilliant photos of British sea side resorts and the Ascot races.
I'm here for two more days and then I'm flying back to winter wonderland 🙂 Tomorrow I'm going on a little trip with my mum and my sister (who took a day off work for that, how nice!) so I might have some more photos soon!