On our road trip through Italy, we spent one night in Torino (Turin), in the amazing NH Torino Lingotto Tech Hotel. It's housed in the former Fiat factory which was refurbished by Renzo Piano. I loved the design of the hotel, with very high ceilings and great views. A funny story is that the FC Barcelona team was staying at the hotel the same night as us – this meant constant crowds of fans in front of the hotel :D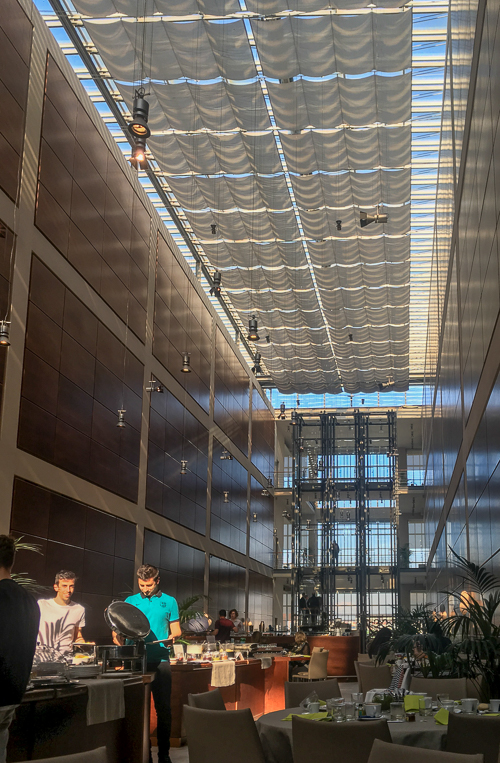 We didn't venture far from the hotel, as there was plenty to do nearby. The hotel is next door to Eataly, which is like a delicatessen supermarket slash restaurant with amazing food!
But even more fun was getting to visit the Fiat test track on the roof! If you ask at the hotel reception, they'll give you a key and instructions which seem to come straight out of movie treasure hunt :D – follow the wall until you find a door just like this one, follow the signs for sport city, when you get there, use this key on the elevator which will take you to the roof. So cool!!
But first, we admired the spiral ramp to the roof, which is now inside a shopping centre…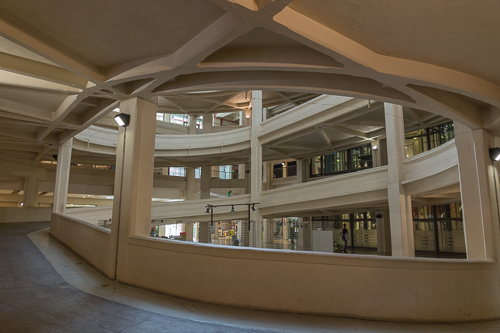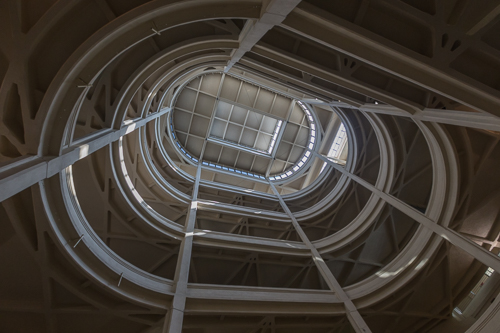 When we got to the roof, we admired the beautiful views of the surprisingly green city and the Alps on the horizon…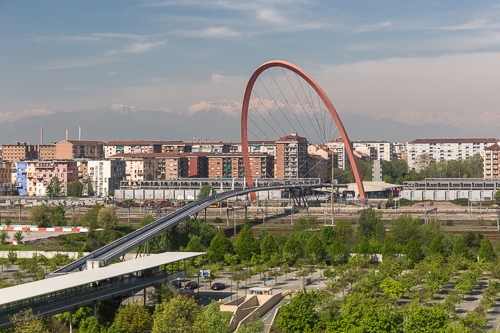 It was hard to take good photos of the test track, as it's HUGE. At both end, it has some pretty steep turns.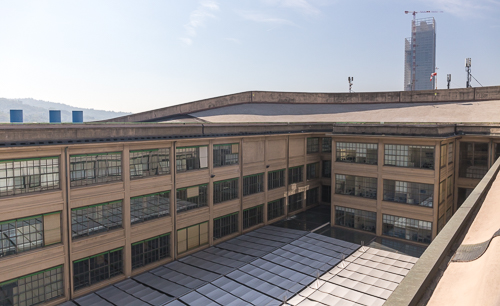 This glass bubble (with a helicopter landing pad on the other side!) was added later (by Renzo Piano), and houses a meeting room.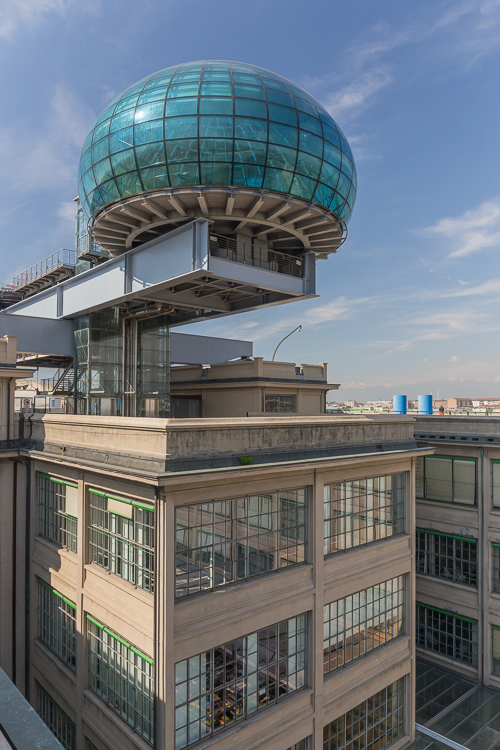 While we were there, some people were shooting a car advert, which was very cool to watch! These days the test track is mainly used for that kind of car photo shoots. It was also used in the movie "The Italian Job". If you're curious to see what it used to look like, check out this photo on wikipedia, which also gives you a good idea of just how HUGE the whole building complex is.
Such a cool visit! I feel like they could make better use of the test track, by for example having an outside restaurant there – but on the other hand, the whole treasure hunt and having the roof practically to yourself really adds to the experience!
Tags: road trip