My birthday was the day after we came back from Florida. Michiel had to work, and I was lazy most of the day. The weather was beautiful though – cold but sunny – so in the end I decided to go for a little bike ride around sunset. I don't have my own bike in Rotterdam, but it's very easy and cheap to rent one at the train station. This photo is from the short walk to the train station…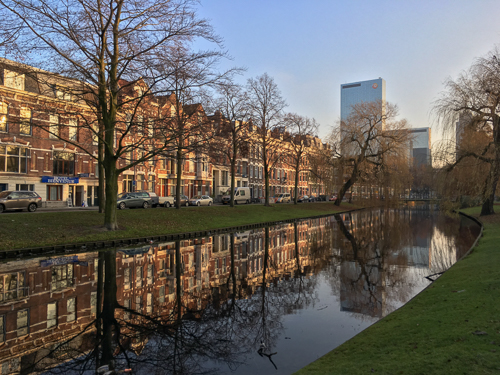 It took me a while to get out of Rotterdam, I lost my way a bit and ended up in some quite industrial areas. I was almost afraid I'd miss the sunset, but finally it started to get pretty when I reached the small village of Zweth.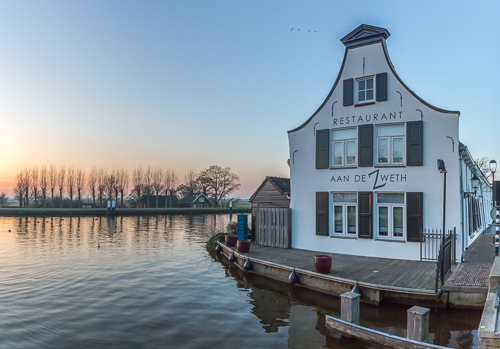 From here, I followed a very narrow walking/cycling path that follows the Berkelse Zweth (a small river). The path is so narrow you have to pay attention, as you could easily end up in the water! I loved the colours and the calm scenes along the river…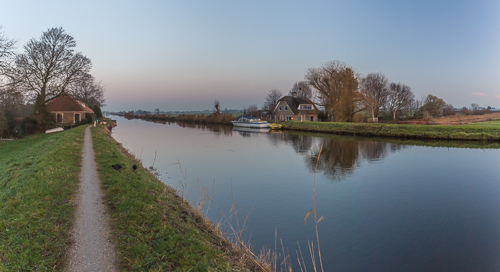 Behind me the sunset had become very beautiful and very red…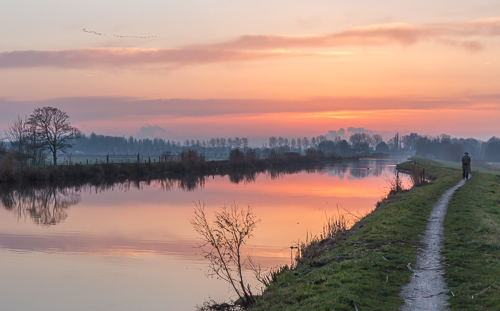 Passing a house while continuing on the narrow path…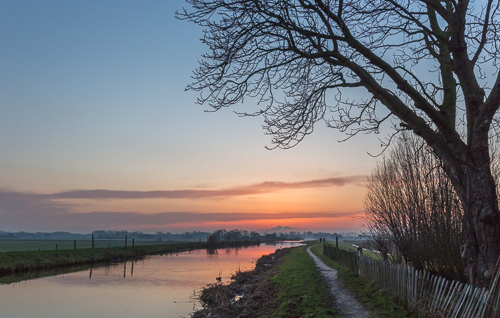 One last look at the sunset from the bridge over the river…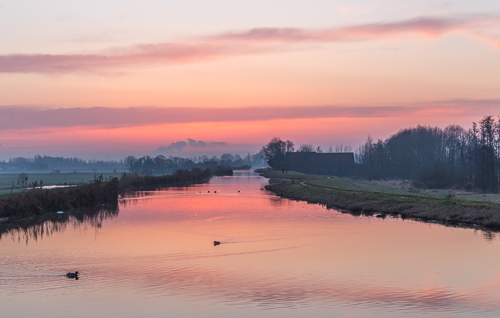 After that I cycled back to Rotterdam quite quickly, as it was getting dark and much colder. I was glad I convinced myself to go for a bike ride and that I got to enjoy this sunset!
Tags: Rotterdam